Tal men might have good genes on their side, but many of them face issues when trying to dress well. According to statistics, taller men are more likely to have higher incomes, be more satisfied with life, and have no trouble reaching things on the top shelf. However, they also have to face a lot of problems in certain aspects of life. Traveling is an especial torture, with back pain being a fact of life. When it comes to clothing choices, it seems like he options are very limited.
Most ready-to-wear brands, for example, have a limit of six feet two inches. From there on, tall people are faced with problematic cuts and hem lengths. This is why a dressing guide for tall men is so important. If they don't want to look long and lanky on special occasions, following the guidelines below might help: 
1. Go for Alterations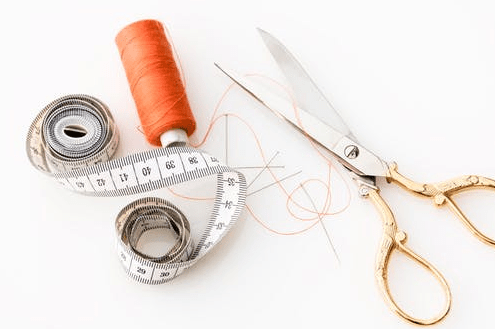 Casual clothing like sweatshirts, shorts, and T-shirts might look fine even if they don't fit all that well. However, anything in your wardrobe that's worth wearing to an event should be made to fit your proportions. 
One of the best ways to make sure that every piece of clothing is up to the mark is to take them all to a tailor. It might cost a fair bit, but you'll be able to make use of your full wardrobe instead of having unworn pieces lying around. Even altering a dangling cuff or hem can mean a lot for your final outfit, so start including alterations in your budget. 
2. Consider Bespoke Clothing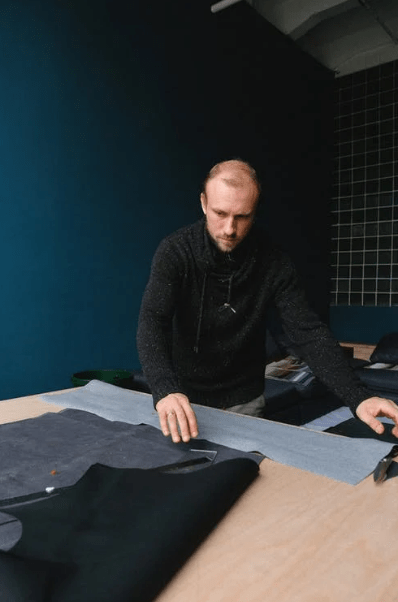 Bespoke clothing might seem like an expensive deal, but it might be a necessity for tall men. At times, the only way of getting properly fitted clothed is to have them made according to your measurements. Fortunately, finding such clothing is now easier, especially with all the online services now available online. You might even be able to get some pieces at a fairly reasonable cost. 
The best part of buying bespoke or MTM clothing is that you're assured of a decent fit straight away. The costs of alterations won't be a problem, so consider such items for your high-impact clothing and all the wardrobe basics. Following a tall men fashion guide doesn't have to break the bank, but it may not be dirt cheap either. 
3. Long Ties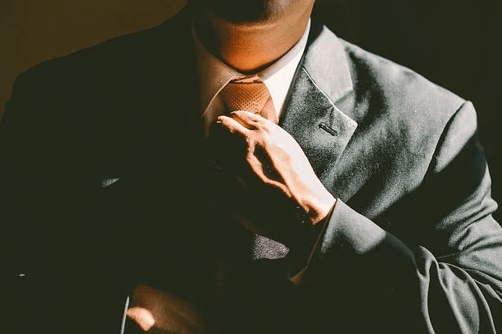 Among the biggest hurdles in formal dressing for tall men is the necktie. While ties can complete your formal outfit, tall males will face issues in typing a reasonable knot while maintaining the right length. Most ties are made with men of average height in mind, so those who are taller usually have to make do with small knots or adjusting the blade ratio. 
However, don't think that there's only one length when it comes to ties. Seek out some companies that offer long-length ties for your needs. Fort Belvedere is among them, so look them up and invest in a few of the most basic colors to go with every formal outfit. Add some more accessories to make every outfit a classy look. 
4. No Short Socks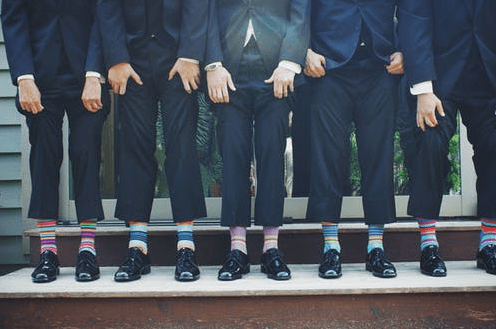 Wearing socks is a necessity with many outfits. However, tall men would do well to avoid the short, ankle socks that leave their calves bare. Such a look will make their pants seem too short, which is hardly a flattering appearance. 
What's more, short socks are likely to slip down and even come off your heel while walking. This is a frustrating trait in any case, and will expose quite a lot of your leg if you're tall. What you want to do is keep your hems, shoes, and socks in a proportionate ratio. Go for over-the-calf sock and make sure that everything looks neat when put together. 
5. No Vertical Stripes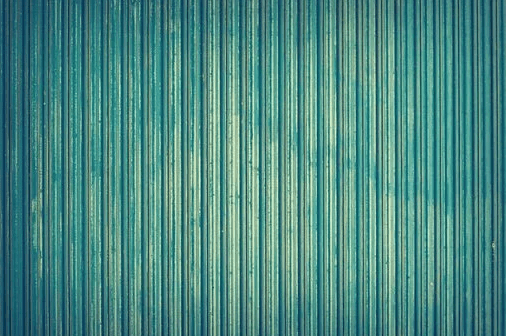 Overweight people are advised to wear vertical stripes and avoid horizontal ones. This is because vertical stripes help in achieving an elongated, slimmer look. 
If you have a tall and thin body, it might be best to avoid bold vertical stripes. If you must wear stripes, go for the fine ones that are narrowly spaced apart. Horizontal stripes might also be a better option, or you can use accessories with striped patterns instead of the whole suit.
6. Two Buttons Instead of Three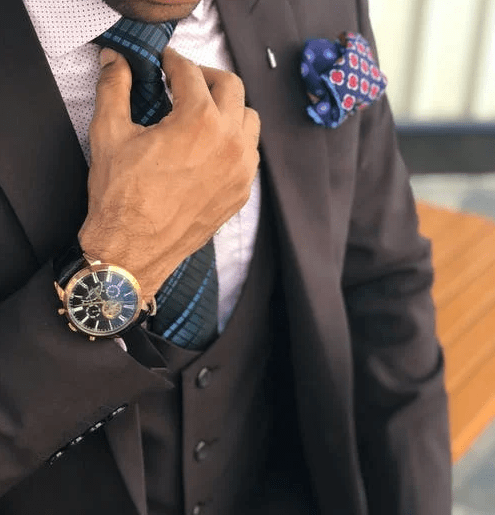 Three buttons serve to elongate and emphasize your torso, When you wear a single-breasted suit, go for two buttons instead. Even if the stitched suit has three buttons, fasten only two when you wear it. 
If you fasten all three buttons, the result will be a covered and uniform look. This is much like wearing a single solid color–it only adds to the tall appearance. 
7. Think Before Baring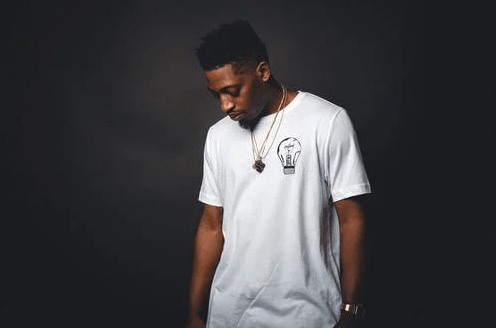 Wearing shorts and short-sleeved t-shirts might be tempting when the temperatures run high. However, pairing these two items isn't really recommended for talk folks. This is because showing bare arms and legs together will create a very lanky effect. If you want to avoid that, opt for long-sleeve shirts or wear full pants. 
Fortunately, you can balance out the look while wearing a full-sleeved shirt with shorts. Simple roll up the sleeves a bit; this will help you stay cool and also match the casual appearance of your shorts. 
8. Go For Layers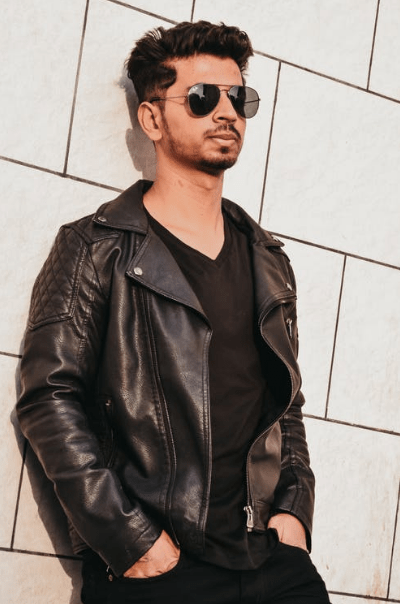 If a tall man is on the slender side, they should be using various layers in their outfits. Layering will help to cover any awkward parts and also add some dimension to the whole ensemble. 
Overall, a layered look is sure to make a tall body seem more stylish. For example, you can add a vest with your sweater and cover that up with an open jacket. With this practice, you make points of interest in your outfit that won't draw attention to your height. 
9. Wear Jackets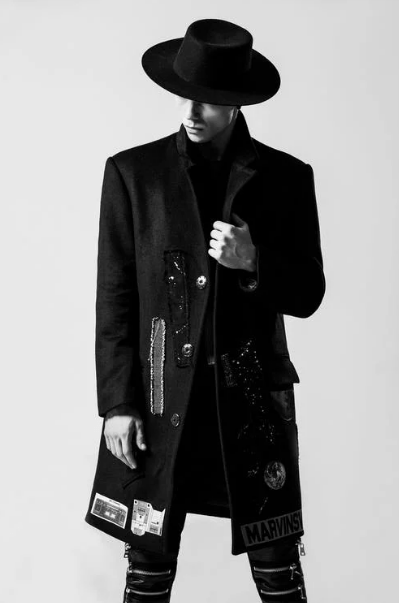 A tall and skinny male should follow the fashion guide for tall men and take to donning a blazer or suit jacket most of the time. This might mean being a bit warm at some point, but the appearance and style will be much improved. 
With the stiff shoulders on these garments, your shoulders are accentuated and get a little broadness as well. Since tall people are usually skinny as well, having a bit of body will be a nice touch. However, don't overdo it–large padded shoulders are a fashion relic of the 80s and aren't really back in style yet. 
10. Use Contrasts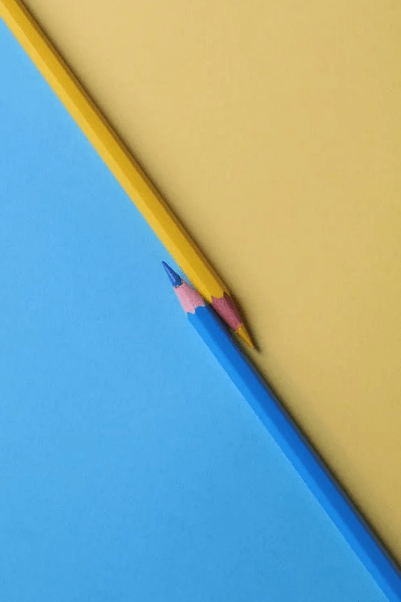 In order not to look too lanky, try playing around with several different colors, patterns, and textures. Go for contrasts in both the upper and lower body. These will serve to break up that tall silhouette like a belt does. Belts themselves are a nice option, but not everyone wants to wear one all the time. 
Another way to break up that tall profile is to wear a long trench coat. It should go below your knee if not even long. The aim here is to avoid looking taller and lankier; dressing in just one single solid color will emphasize your tallness. 
Conclusion
If you're a tall man who's worried about having a stylish look, the tips above will hopefully help you out. Some of them might seem a little strange, but they're nothing compared to some of the really weird trends in the world of men's fashion. Follow at least some of the tips when you go shopping or want to revamp your wardrobe on a budget. Also, there's no substitute for confidence, so hold your head high and be proud of your height while dressing in the best way possible. 
The post Fashion Guide for Tall Men first appeared on thedailyvogue.com.