Vladimir Vopilin (artistic name: Olan Wolf) was born and raised in the Soviet Union. He was working in many spheres trying to make a living. He considered art and fashion as his internal passion, that inspired him for creative dreams and hope, but never as a source for living. But the artist didn't give up. Vladimir was creating his pieces of art in free time and kept it for personal use. Having gained authority in the post-Soviet art market, Vladimir Vopilin is actively developing his personal brand "Olan Wolf "in the European, Asian , Middle East and American art markets. Olan Wolf is a famous artist in the UAE, displaying his works in different venues and art exhibitions in Dubai. A real sensation was made in New Jersey MoRa Museum of contemporary art by his solo exhibition "Worlds" in 2020.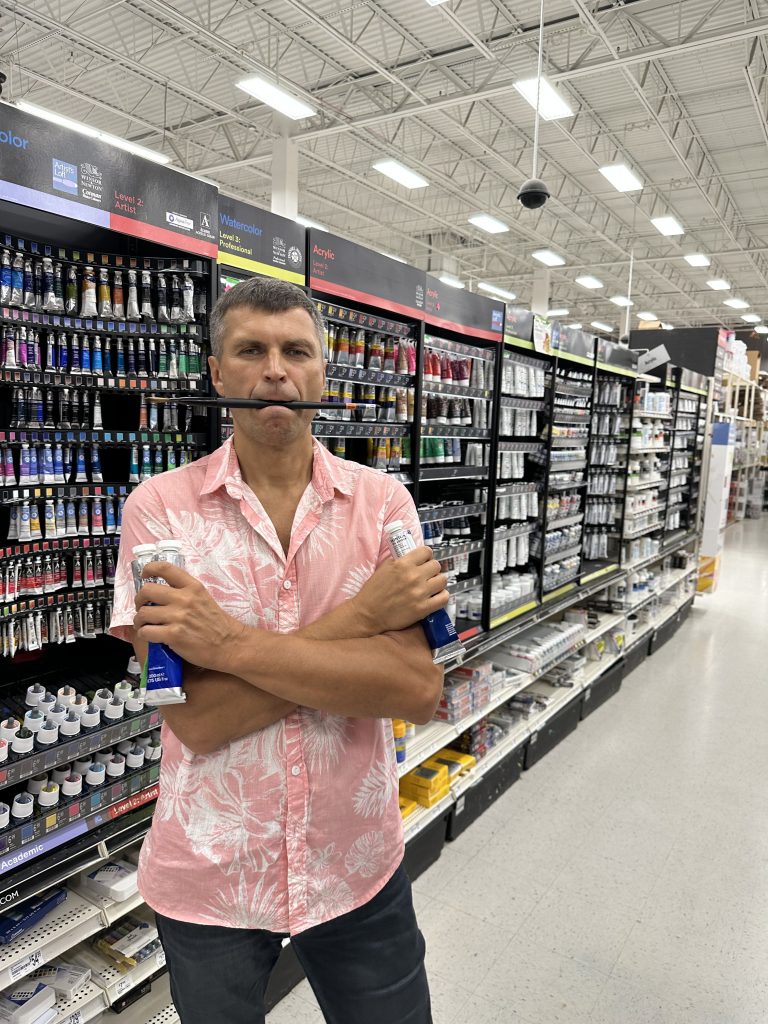 Year 2021 was a real breakthrough for the talented artist. Vladimir's work was presented at the QATAR International Art Festival, which was attended by 300 of the best artists from 65 countries. Also, Vladimir's work was a resounding success at the Prima Biennale d'arte contemporanea della Murgia in Italy. In 2022 Olan Wolf was invited to display his solo exhibition "Imagination" together with fashion designers in Boccara ART Gallery in Palm Beach, USA. Olan's exhibition combined paintings: oil on canvas with painting on fabrics, and modern contemporary models presented Olan's painting on their dresses as part of the whole exhibition. Another successful Olan's exhibition of art and fashion was held in Dubai (UAE) Mercure Barsha hotel in May 2021. Joy and happiness run into his veins. Olan Wolf is full of positive energy and curious about everything. But Vladimir Vopilin has a real soul of an artist and he doesn't observe the world as we do. His mind is attracted by remarkable events, emotions or nature and he paints what he feels. His feelings are transposed into a fantasy world where reality explodes into each detail in vibrant colors or a play of light and shade. Without attending any art class, Vladimir Vopilin (Olan Wolf) has a real innate impressive technique, and his talent arises in each of his artwork. Inspired by Salvatore Dali, his draftsmanship is precise and reveals striking and bizarre images to open an ocean of thoughts. His paintings, fashion designs and different styles drive various emotions. Very Soon he was noticed as an extraordinary artist Olan Wolf (real name Vladimir Vopilin) known for combining various styles, including oil painting, acrylic painting, graffiti, and NFT (Non-Fungible Token) art, oil art on fashion dresses, body art. Olan Wolf gained significant recognition for his digital artwork and became one of the pioneers in the NFT art movement. Vladimir's foray into NFT art brought him immense attention. NFTs are digital tokens that authenticate ownership of unique digital assets, allowing artists to sell their digital creations directly to collectors.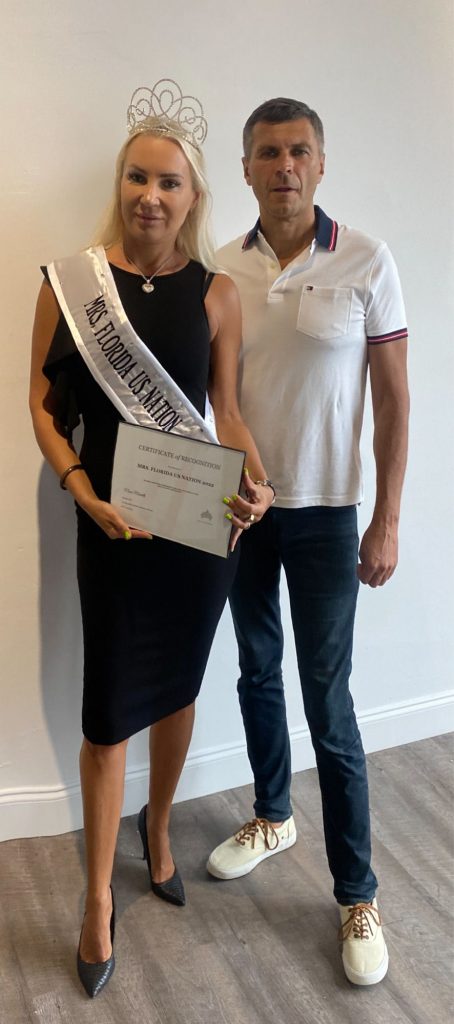 Vladimir's digital artworks often feature futuristic and surreal imagery, with themes ranging from technology and politics to pop culture and social commentary. His other style: Graffiti and Street Art: Vladimir (Olan Wolf) has a background in graffiti and street art, which is evident in some of his earlier works. He incorporates elements of urban aesthetics, bold colors, and expressive brushstrokes to create visually striking compositions. This influence adds an urban and rebellious touch to his art. Olan Wolf's has unique techniques in Oil and Acrylic Painting: These artworks showcase his versatility as an artist, allowing him to explore different techniques, textures, and styles. From abstract and expressionist pieces to more realistic and detailed works, Olan Wolf (Vladimir Vopilin) traditional paintings demonstrate his adaptability across various mediums. Vladimir's ability to seamlessly merge different styles and mediums, from digital art and NFTs to traditional painting and graffiti, fashion runways and body art has contributed to his widespread acclaim. His groundbreaking exploration of NFT art and the integration of various artistic approaches has played a significant role in shaping the contemporary art landscape. As a result, Vladimir Vopilin (Olan Wolf) was granted a prize within the Award ceremony "Person of the Year 2021" in nomination: "Contribution to the NFT/digital art" in Moscow, Russia (2021) and later he got an award: "The Louver Museum first nomination: "Unique new contemporary approaches "(Abu Dhabi, UAE) in 2022. Artist calls his style: "Art without borders". He doesn't have one style – and that is his distinguishing feature, that doesn't have borders and restrictions. "I believe that art and culture play a crucial role in seeing us through these tough times. I am not alone in this belief. The entire cultural community has jumped into action to keep bringing art into our lives. And I am trying to diversify my art". Art can be a true force of healing; an opportunity to center your mind, escape into your imagination and calm your soul. Now more than ever, we need to find ways to step away from the stress of it all and give ourselves a reprieve. This time also allows us to view art in a completely new way. This new way Vladimir presents to us! As a result, he was invited for the judging panels for the beauty contests in UAE and USA. Being an artist, especially with his concept "without borders" and willing to change the word, the organizers of Mr. and Mrs. UAE International Competition in Dubai (UAE) and Miss Florida US Nation 2023 in Palm Beach (USA) were owned to invite Mr. Vladimir Vopilin to the art and fashion judging team as an expert. He possesses a keen sense of aesthetics and can evaluate the visual aspects of a person's appearance with expertise. He can also assess factors such as symmetry, proportion, harmony, and overall visual impact, which are crucial in a beauty contest. As a result, he contributed to the visual evaluation with very interesting suggestions for his team of judges. He provided constructive criticism to help the contestants improve their overall presentation and aesthetic appeal. Olan's feedback helped to focus on areas such as makeup application, styling, body language, and stage presence.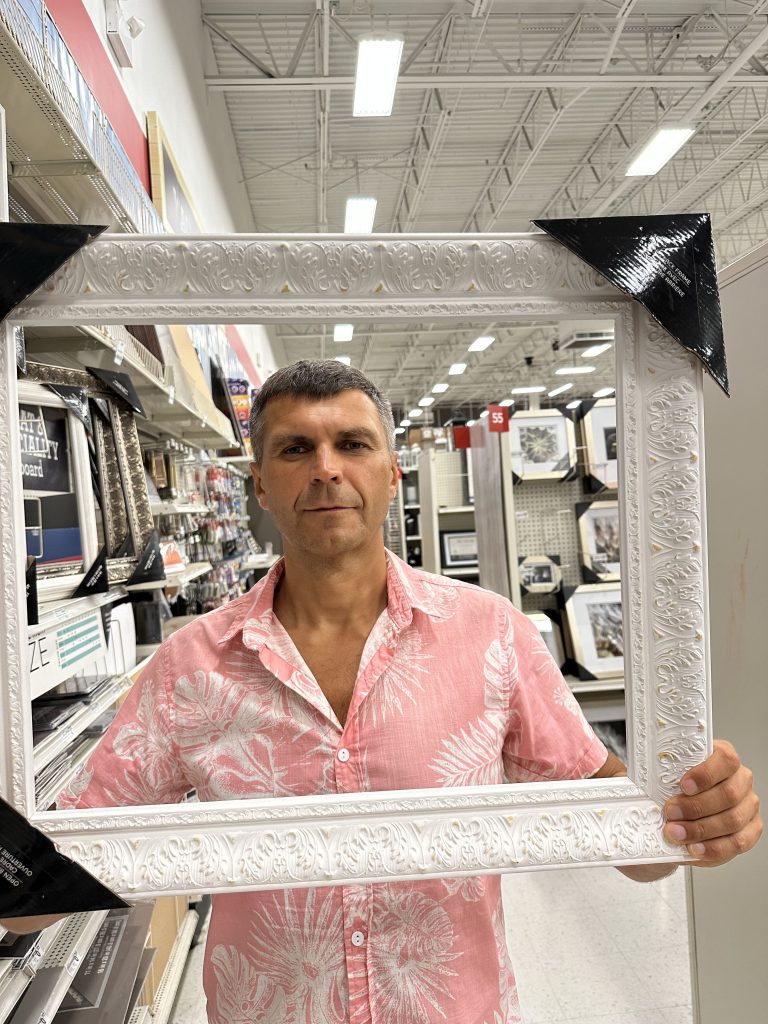 To that end, we aim to keep bringing beauty and peace into your lives through initiatives to stay engaged and provide moments of calm, reprieve and also joy. Beauty, Art, Fashion will save the world! Olan Wolf creates unique art approach and new form new contemporary style through fashion and beauty and call it – "Art without borders" Follow Olan Wolf in his Instagram @olanwolf Website: www.olanwolf.com