Brunch is an age-old tradition that you should honor as often as possible. Of course, it's the perfect time of the day to delight in delectable foods of both breakfast and lunch, but it's also the perfect time to show off your carefully curated and on-point brunch outfit.
For some, brunch is an excuse to dress up a bit, while for others, it's a casual yet trendy style. Nonetheless, there are unlimited options for impeccable brunch outfits. Also, when pondering about preparing your wardrobe for brunch season, it's essential to focus on pieces you can mix and match. Though it's fun to dress in something bold occasionally, it's also imperative to have on-hand classic staples at all times.
Whether you're searching for something fancy or something on the simpler side, these brunch outfit tips will totally help you look chic while sipping your mimosas. Also, find out how to manage your food budget and prepare for price increases here. 
Pieces to Wear to a Brunch Tips
Casual Brunch Outfits
Casual brunch outfits are for the times when you're feeling a bit under the weather from last night, and you don't find the thought of getting dressed up appealing. What you require is a causal and comfortable outfit that's cute as well. Happily, achieving this type of look is a lot easier than you think. All you need is an oversized sweater, jeans, and some sneakers. As an alternate option, you can try rocking a pair of tracksuit pants topped with a stylish coat or a loose T-shirt dress. Just don't forget to add a couple of cute accessories to nail the cool and carefree aesthetic.
Sunday Brunch Outfits
Dressing in your Sunday brunch outfits should leave you looking chic and feeling comfortable. But, of course, you're free to go and have fun choosing your look. After all, this casual meal is the perfect opportunity to rock a new bold outfit. So, don't hesitate to showcase your style with unique designs, playful accessories, fun prints, and striking colors.
Summer Brunch Outfits
Your outfit during a summer brunch should keep you feel cool and look chic. Pieces made from lightweight materials such as skirts, shorts, and loose dresses make a great choice. To keep your style look fun and fashionable yet practical, include playful accessories, prints, and bold colors. For example, try coordinating a floral maxi dress with slim sunglasses, a straw bag, and espadrilles or slides.
Formal Brunch Outfits
Are you going somewhere fancy for your brunch date? First, try wearing something equal parts easygoing and elevated, such as a chic dress or an unstructured, feminine suit in a light hue. Next, add stylish accessories and kitten heels. The outcome will be an outfit that's fittingly formal but also carefree enough for mid-morning.
Key Outfit Items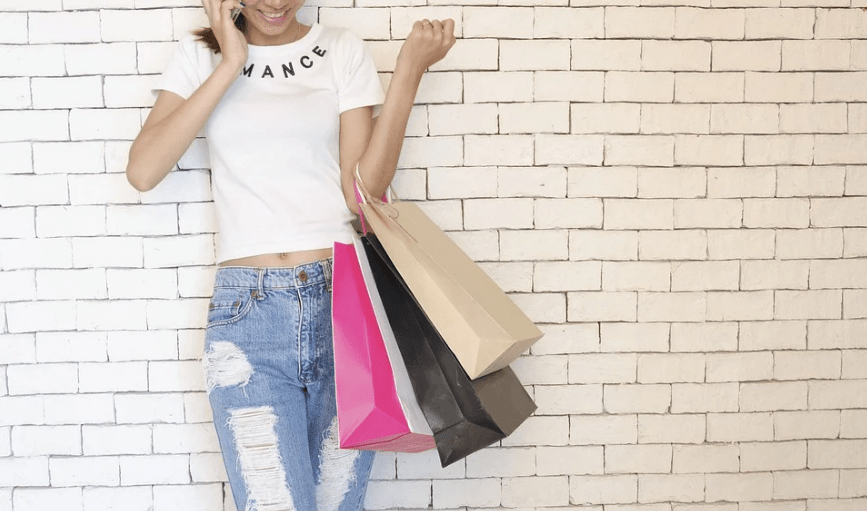 Dress
A dress is a chic and stylish outfit for brunch. But, of course, to rock the look, you need to consider the type of weather for that day. During winter and autumn, stay cozy and warm by wearing a slouchy sweater dress paired with long boots. During summer and spring, keep cool in style with a feminine, ruffle dress or a flowing, floral maxi dress matched with flat or heeled sandals. Then, if there remains a morning chill in the air, throw on a denim jacket.
Pants
For a cool and casual brunch ensemble, you can't bypass a pair of patterned pants. Patterned pants, such as those with a houndstooth or check design, are excellent for building an on-trend appearance. To nail them in a carefree way, select a wide-leg or cropped style. Then, match them with a basic tee and boots; add a trench coat if it's chilly.
Shorts
Shorts are the perfect brunch outfit for when it's warm outside. Mainly, denim shorts are a fantastic choice, so long as you style them correctly. Try dressing up your denim shorts with stylish block heels, a cute handbag, and a chic top.
Skirt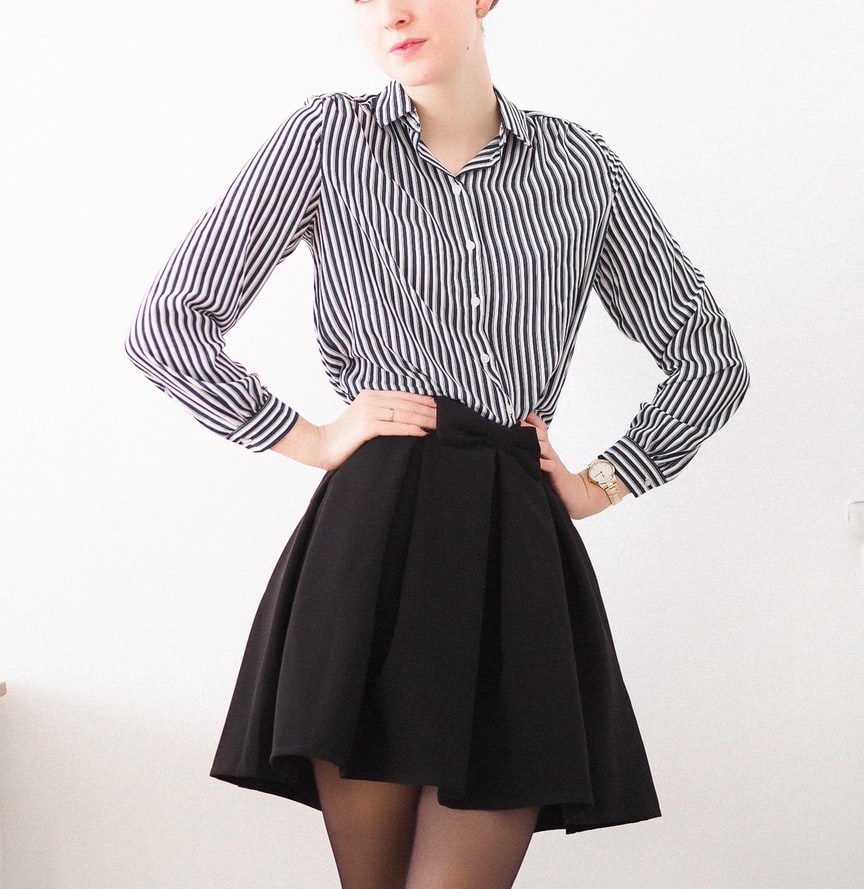 Whether you're off to brunch with your boyfriend or your best friend, a chic skirt outfit can make an attractive choice. While miniskirts are fitting for the warmer periods, you can wear a stylish midi all year round. A midi wrap skirt, in particular, is a fashionable and comfortable choice. During winter, pair one with ankle boots and a turtleneck sweater. Then, when the weather turns warmer, trade your boots and sweaters for sandals and a camisole top.
Jeans
Want to add your favorite jeans for your brunch outfit? That isn't an issue. Whether your preferred denim style is boyfriend, mum, skinny, or straight-leg, you're going to nail a chic and casual brunch outfit. Though there are many ways to rock the look, partnering your jeans with low block heels, a relaxed shirt, and a blazer or check coat is one of the best.
General Tips
Go for a chic yet carefree aesthetic.

Dress for the seasons with cozy knitwear in winter and breezy, lightweight styles in summer.

Team jeans with a sweater or T-shirt, stylish accessories, and sneakers for a casual brunch look.

For a formal brunch look, try an unstructured suit in a light shade matched with kitten heels.

Be creative with your brunch look with playful accessories, on-trend designs, patterns, and bold colors.
The post Tips for Dressing for a Brunch first appeared on thedailyvogue.com.