The Kardashians are a well-known American family that is also referred to as the Kardashian-Jenner family. This family is famous in the lines of entertainment, fashion-designing, and business. Kardashian-Jenner's family was founded when Robert Kardashian and Kris Jenner got married. And this family consists of their children and grandchildren. Also, they are all famous for a lot of controversies.
Background
Robert Kardashian was the son of Arthur Kardashian and Helen. They are Armenians who migrated from the Ottoman Empire to the United States in the early 1900s before the Armenian genocide. Robert's grandparents belonged to the towns of Kara kale and Erzurum.
The Kardashian family
Robert Kardashian and Kris Jenner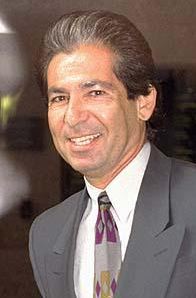 Kardashian-Jenner's family started when Robert Kardashian and Kris Jenner tied the knot in 1978. At the time of marriage, Kris was 22, and Robert was 28. As soon as they got married, they became a celebrity couple by Hollywood A-listeners. They have four children:
Kim Kardashian
Rob Kardashian
KourtneyKardashian
KhloeKardashian
Their marriage was not quite successful, but Kris was very happy as she and Robert became famous among the Hollywood town. In 1979, Kris gave birth to Kourtney, and at the age of just 29, she was the mother of 4 children. Having so many responsibilities at such a young age, Kris got extremely restless. To overcome this restlessness, she started an affair with famous soccer player Todd Waterman and introduced him to her husband Robert as his tennis coach.
As Robert got to know about his wife's affair, he filed for divorce, and they got separated in 1991. After the divorce, Kris was depressed as she was a single mother of four children and had no job. Then she met Olympic star Bruce Jenner and married him the same year in 1991. Kendal Jenner and Kylie Jenner are their daughters.
After 23 years of a successful marriage, they got divorced because Bruce was transgender and became a woman through a transition.
How the Kardashians Became So Famous?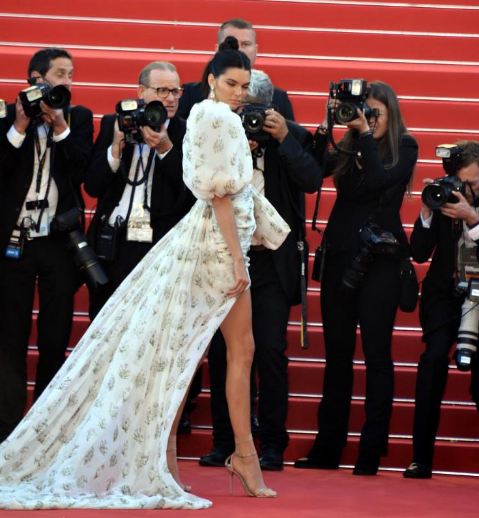 Robert Kardashian initially came into the limelight due to O.J Simpsons' murder case. He was O.J Simpsons' lawyer. But the main event when the popularity of this family went to the peak was when Kim's leaked video with Ray. J came out in 2007.
Titles that Kardashians Received
Following are the titles given to the Kardashians by famous authors and magazines; –
Since 2002, the family haveheld the title of "America's most famous family" by the
Insider magazine titled them as "one of the most influential family 'dynasties' in the world."
In 2010,Kardashians were the biggest influencers, according to
Author Ian Halperin wrote a book on the Kardashians, "The Controversial Rise of America's Royal Family."
Keeping up with the Kardashians
Keeping up with the Kardashians is a reality television series that aired in 2007. It focused on the personal and professional life of the Kardashians premiered on the E! cable network. It is the longest-running television series in America. Its eighteenth season was released on 26 March 2020.
The main focus of this television series is Kim, Kourtney, and Khloe and their stepsisters Kendal and Kylie Jenner, along with their brother Rob. This series has led to many spins off series like:
Kourtney and Kim take Miami (2009)
Kourtney and Kim take New York (2011) and many more.
The family has confirmed through Instagram that the show will end in 2021.
Famous Children of the Kardashian Family
1. Kourtney Kardashian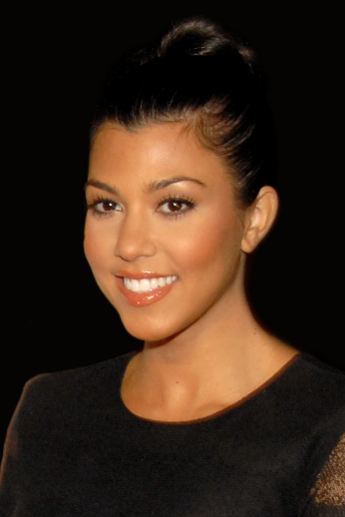 Kourtney is the first child of the Kardashian-Jenner family. She is currently an American media personality and a famous model who gained popularity through a reality show, Filthy rich: Cattle drive, which was aired in 2005. She then appeared in the series, keeping up with the Kardashians, which has doubled his popularity.
2. Kim Kardashian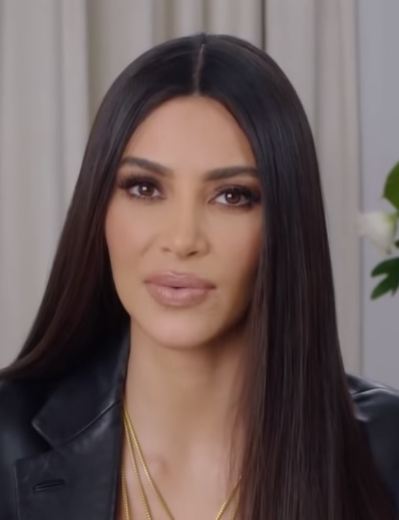 Kim is a famous media-personality, businesswoman, actor, and producer. She got popular in 2007 after the video with her boyfriend was leaked. Later in the same year, she was seen along with her family members' infamous series "keeping up with the Kardashians." She has millions of followers on her social media platforms. In 2015, she was named in the 100 most influential people of Time magazine. She is one of the highest-paid reality television personalities.
3. Khloe Kardashian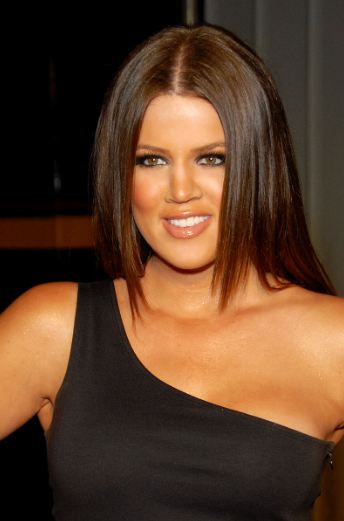 KhloeKardashian is an American producer, fashion designer, socialite, and media personality. In 2009, she got married to a basketball player Lamar Odom. But unfortunately, it was not a successful marriage; they got separated in 2016.
After gaining popularity from Keeping up with the Kardashians, she also appeared in other spins off of the series. In addition, she hosted a talk show, "Kocktails with Khloe," in 2016. Currently, she is involved in designing and retail industries with her sisters Kourtney and Kim.
4. Kylie Jenner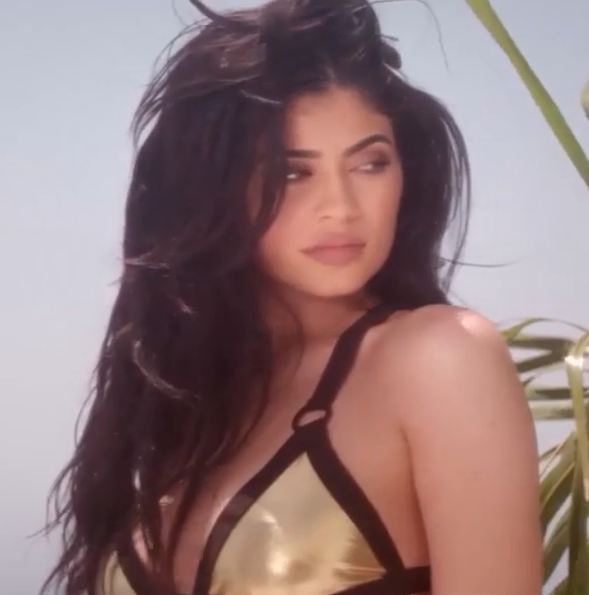 Kylie Jenner is a model, socialite, and businesswoman. She is the founder and owner of the famous cosmetic company, Kylie cosmetics. At the age of 14 in 2012, she created a clothing line with her sister Kendall. In 2015, she launched the brand Kylie cosmetics, which became worldwide famous. Kylie and Kendall also have an app known as Kendal and Kylie.
In 2014-15, Kylie was on the list of most influential teens in the world. In 2017, she was on the Forbes 100 celebrity list. In December 2020, she was known as the most followed person on Instagram, with over 206 million followers.
5. Kendall Jenner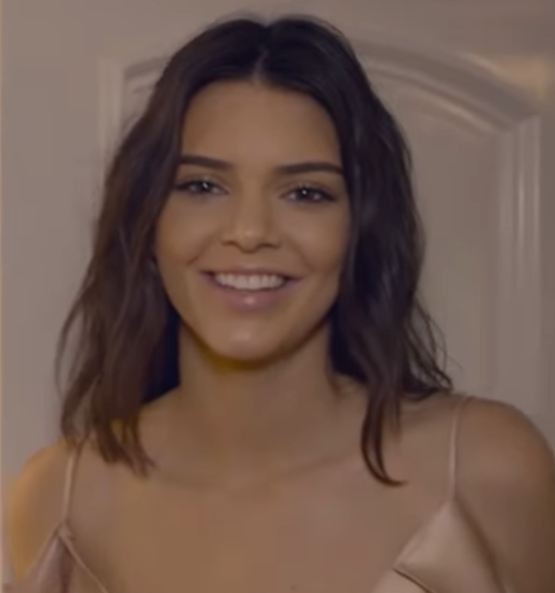 Kendal Jenner is an American socialite, media personality, and businesswoman. She started modeling at the age of 14, and in 2015, she was at #16 in the list of top-earning models on Forbes magazines. She is also a brand ambassador of Estee Lauder. She was titled as the world's highest-paid model by Forbes.
Kardashians Net-Worth
Kardashian-Jenner is a famous and successful family in the American media industry. Talking about the net-worth of the Kardashian family, it is estimated to be about $2 billion. The richest Kardashian is Kim Kardashian, with a net worth of around 900 million dollars. After Kim, 23-year-old Kylie Jenner has a net worth of 700 million US dollars. Kylie also holds the title of youngest billionaire of the world as she is the founder of the world's most famous cosmetic brand, Kylie Cosmetics.
Late Robert Kardashian had a net worth of 30 million dollars. While the net worth of Kris Jenner is $170 million as she serves as a manager for her daughters' various events. According to a report, Kourtney with her sisters receives around $300,000 per post on any social media account.
Conclusion
Kardashian has been a family full of controversies from the beginning, but still one of the most famous and successful ones. The media gives credit to Kim for the popularity of the Kardashians because they got popular after the leaked video of Kim. With Kim Kardashian as one of the highest-paid television personalities to Kylie Jenner as one of the youngest self-made billionaire, the Kardashian-Jenner family is a combination of controversial and successful people.
The post Biography of the Kardashian Family first appeared on thedailyvogue.com.