Having a plus-sized shape isn't necessarily a bad thing, but it can be annoying when you want to flaunt a bit of fashion. Let's face it; the market isn't very forgiving when it comes to plus sizes–the options are usually drab, less chic, and quite limited when you get to that department. 
Fortunately, we now have a lot of celebrities and even fashion icons to guide us about styling when we're plus-sized. Here are just a few expert tips to help you feel like a million dollars and make the most of those curves: 
1. Get Some Shapewear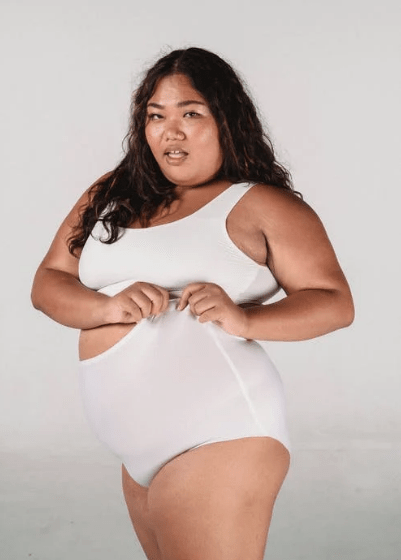 Having some items of shapewear in your closet is a must. No one is saying that you have to go down a size or so, but smoothing out your body is a good idea for looking good in most outfits. 
With shapewear, you can smooth in the hips and tummy along with cinching in any awkward bits. This will result in a  bit of refine and polish when you put on your clothes. Look for a body briefer to start with and go from there. 
2. Try a Pencil Skirt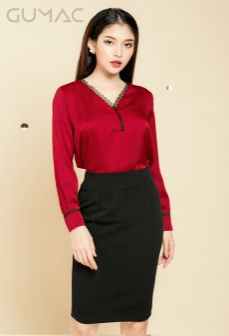 While a full bodycon isn't recommended, a pencil skirt can be very flattering for most figures. The hemline should come to the knee for the most faltering result. 
This kind of skirt helps to elongate a body's curves, giving it good balance. You can also look up some hacks for wearing a pencil skirt for a slimming effect. One of these ways is to pair it with a loose blouse and see if the result works for your look. 
3. Get Jeans that Fit Well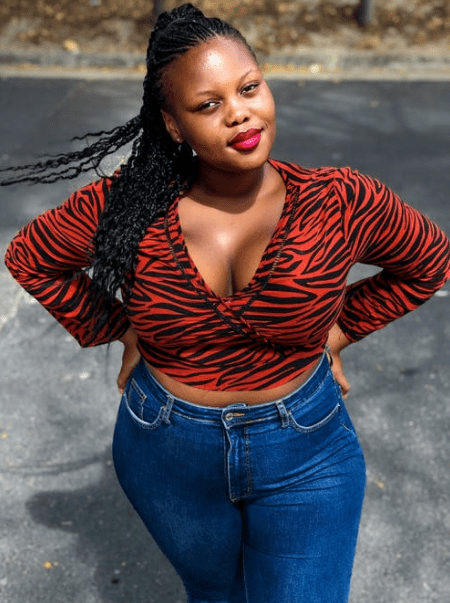 When you have a plus-sized body, jeans can be an especially challenging part of your wardrobe. However, letting go of jeans will deprive you of a lot of verticality, to put some time into finding that perfect pair. It should be comfortable, relatively easy to put on, and flatter your curves every time. You may not have the patience to find a properly-fitting piece each time  you go shopping, but jeans deserve a little extra input. 
If you have that trusty pair on hand, you can dress up or dress down your outfits as needed. Make sure to look up the squat test and conduct it before sterling on any pair. If the jeans are good for you, they'd stretch a bit and won't reveal your behind. With the right pair, you can move on to some more fashion tips for chubby women. 
4. Pay Attention to Shoes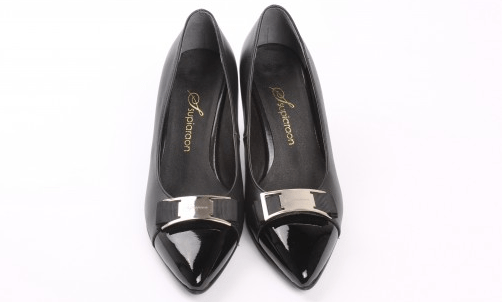 The line of any shoes you wear will have an effect on your appearance, so don't neglect this aspect of your outfit. Straps around ankles will make your legs seem shorter and hence fatter. 
To make your legs and feet more streamlined, opt for pointed shoes rather than square or chunky-shaped shoes. Another good idea is to go for a classic pump with a neutral shade. These will serve to give you a clean line, making your legs seem as long as possible. 
5. Bag Proportions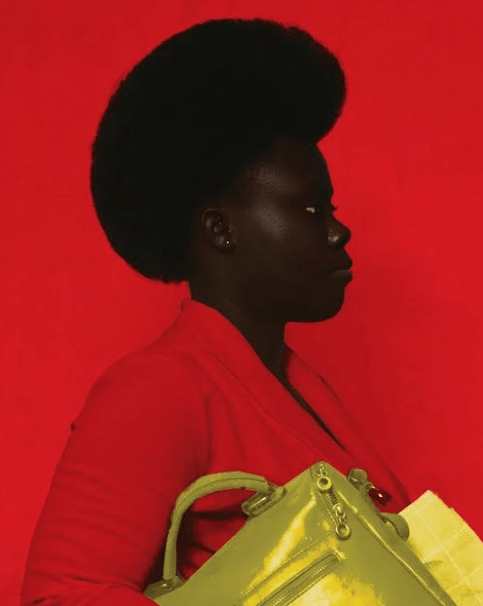 A bag is an essential for most women's ensembles, especially when most of their clothing items don't have adequate pockets. Until the world changes enough to give us deep and large pockets, it's time to get the right bag to suit your needs as well as your body type. 
Not every bag is suitable for every kind of body. Small bags might be trendy, but true fashion is wearing and using whatever feels and looks good for you. Go for medium-sized totes with a bit of structure–these will hold all your stuff and will look better against your body. 
To measure whether a bag is too small for you or not, see whether you can see your bag at night. If the bag isn't visible behind your hand, go for a larger one. 
6. Opt for Statement Jewelry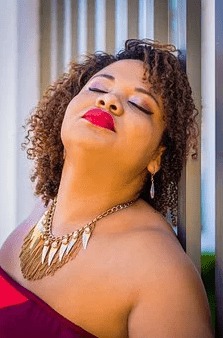 You can highlight the best parts of your body and enhance your outfit with a few pieces of well-chosen statement jewelry. Go for a choker necklace, a chunky bracelet, or abstract-shaped earrings to draw away attention from awkward areas. 
7. Wrap Around Dresses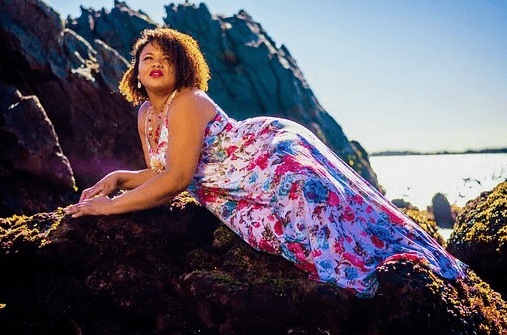 One of the top fashion tips for plus size women is to invest in items that flatter your body and make you feel good. You might have to get some pieces especially tailored so that everything falls just right, but one of the safest readymade options is to go for a wraparound dress. 
With the right kind of dress, you can achieve and show off that hourglass figure. The flowy parts will hide any problematic bulges and be comfortable to wear as well. There are even wrap around blouse options that can make your wardrobe more versatile.  You can also look for swimwear collections as well that will fit great. 
8. Minimal Blouses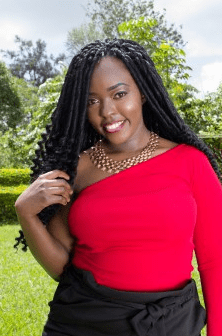 Some of the best fashion tips for fat women also include knowing what not to wear. Those who are plus sized usually have a large bust that could make outfits seem less flattering. If that's true of your body, you might want to avoid blouses that have a lot of embellishments. That goes for heavy embroidery, stonework, or other decorations. 
Whether you're wearing a top, shirt, or blouse, it's probably best to go with minimal ones. Plain options might be the easiest way to go, but you can also look for those with minimal embroidery or a lightly decorated hemline. For the sleeves, opt for full or three-quarters length. Here are some other shirt options that can enhance your personality and looks. 
9. Go for Black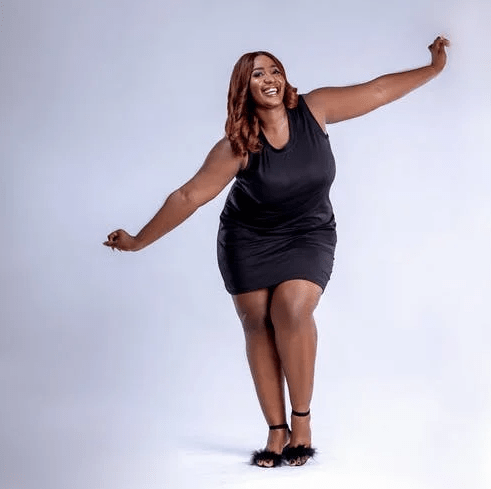 One of the most common plus size women fashion tips is to opt for a black shade whenever possible. Pastel shades might be tempting, but you don't want to invest in something that doesn't flatter your shape. Darker shades will achieve a slimming effect, and you can hardly go wrong with black. 
In addition to adding a smoother, slimmer effect to your body, the color black will also add a touch of glamor. Get some quality pieces that you're comfortable in, and you can probably accessorize or dress them up as you see fit. 
10. Choose Empire Lines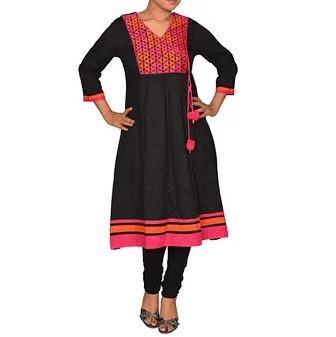 One of the most flattering cuts for plus size bodies is the empire line design. The best thing about this kind of cut is that you can use it for tops, kurtas, dresses, or anything else in the ethnic and western line.
Empire line cuts will hide any flaws that you don't want to make apparent. If you want, use this design to enhance the waistline and shoulders if they're the strong areas of your body. To feel even better about yourself, invest in some plus-size lingerie. 
Conclusion
The tips above are applicable mostly for plus-sized women, but they can also be tweaked to help out anyone who wants to feel and look their best. You can be curvy without being plus-sized, or you might just want to have a more flattering look with your new wardrobe. Whatever the case, trying out a few of these tips wouldn't hurt. Try them as soon as possible and spread the word if they work for you.
The post Fashion Tips for Plus Size Women first appeared on thedailyvogue.com.