Pattie Boyd is one of Flare Street's biggest influences and a photographer and captivating model in her own right. Pattie Boyd, along with Jean Shrimpton, was the epitome of the British female 'look' of the era, having learned the craft at a young age and being one of the biggest models in the 1960s.
Continue reading to learn more about the profile of this top model from the 1960s.
Pattie Boyd: Who Is She?
Pattie Boyd is an English photographer and model married to George Harrison, a Beatles member. As among the leading international models of the 60s, she not only influenced other popular models of the time, such as Twiggy, but she was also designer Ossie Clark's muse, who named several of his designs 'Pattie.' She was a driving force behind the Beatles' interest in Indian spirituality, having visited the country twice, once with the Beatles and once with her husband.
Boyd, who married guitarist Eric Clapton ten years after splitting from Harrison, inspired Harrison's songs such as 'Love You To,' 'I Need You,' 'Something,' 'If I Needed Someone,' and 'For You Blue,' as well as Clapton's compositions such as 'Wonderful Tonight' and 'Layla.' Her exhibition 'Through the Eye of a Muse' and autobiography 'Wonderful Today' are also well-known. She and Ringo Starr's second wife, Barbara Bach, co-founded the charity SHARP.
Childhood and Early Life
Boyd was born in Taunton, Somerset, on March 17, 1944, as the first child of Diana Frances Boyd (née Drysdale) and Colin ("Jock") Ian Langdon Boyd. Colin, her brother, was born in 1946 in West Lothian, Scotland, to the Boyds. They then relocated to Guildford, Surrey, where Jenny was born in 1947.
The Boyds stayed in Nairobi from 1948 to 1953 after Jock was discharged from the Royal Air Force. Paula, Boyd's youngest sister, was born in 1951 in a hospital in Nakuru, Kenya.
Boyd attended Nakuru School in Nairobi from the age of eight. She returned home during a half-term break and was shocked to discover that her parents had divorced.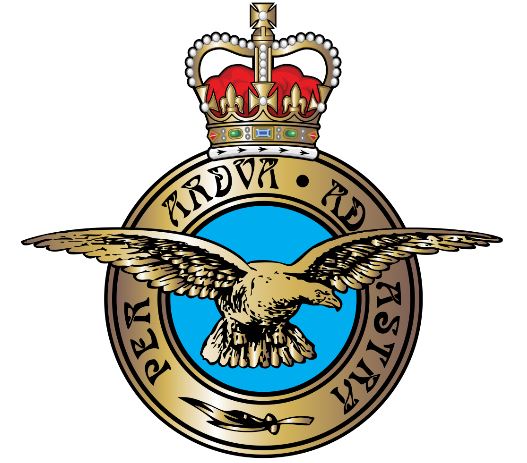 She and her siblings went to England with Diana and Bobbie Gaymer-Jones, her new husband, in December 1953. Boyd gained two half-brothers, David and Robert, due to her mother's second marriage. She discovered she had two half-sisters, Clare and Julia, from Jock's second marriage.
Boyd attended Hazeldean School in Putney for a short time before moving on to St Agnes and St Michael Convent Boarding School and St Martha's Convent in Hadley Wood, Hertfordshire. In 1961, she received three GCE O level passes.
In 1962, she moved to London and began working as a shampoo girl at Elizabeth Arden's salon. After that, a client working for Honey magazine inspired her to start working as a model.
Career
Modeling
Boyd began her modeling career in 1962, first in Paris and London. Jobs for the UK edition of Vogue, Elle in France, Vanity Fair, Honey, and fashion spreads in newspapers like The Times and The Daily Telegraph, were among her regular assignments. Terence Donovan, David Bailey, and Brian Duffy, among others, photographed her, and she appeared on the cover of British Vogue.
Boyd was an inspiration for other popular models of the time, including Twiggy. Jean Shrimpton and Boyd, according to journalist Tom Hibbert, became "international celebrities" as the embodiments of the British female 'look' – long, straight hair, mini-skirt, and wide-eyed loveliness. Due to the worldwide popularity of the Beatles and other British Invasion musical acts beginning in 1964, this look defined Western fashion for women.
Boyd featured in a television commercial for Smith's Crisp directed by Richard Lester in early 1964. She was also cast as a schoolgirl in the Beatles' 1964 movie A Hard Day's Night, where she made friends with George Harrison, the group's lead guitarist. Boyd's modeling career took off as an outcome of her subsequent romantic relationship with Harrison.
She recalls receiving additional assignments for Vanity Fair and Vogue, jobs for Tatler, more TV commercials for L'Oréal's Dop shampoo and Smith's brand, and advertisements in newspaper fashion sections.

Harrison and Boyd were one of the most prominent couples during the Swinging London era. In 1966, British fashion designer Mary Quant wrote that it had become a requirement for modern women to aim to look like Pattie Boyd instead of Marlene Dietrich.
Boyd started writing a column titled "Patti's Letter from London" for the American teen magazine 16 at the request of Gloria Stavers. She reported on the latest fashions on Carnaby Street, told readers what the Stones and Beatles were wearing at the time, and gave tips on how to bleach and straighten curly and dark hair. With Boyd facing hostility from the Beatles' female fan base, Harrison insisted she give up her career to ensure their privacy.
In July 1968, she and her model sister Jenny established a boutique in London's glamorous Chelsea Market. They named it after Donovan's song of the same name, "Jennifer Juniper." Jenny ran the shop, selling antiques and other collectibles, and Boyd was the buyer.
Boyd claims that by the early 1970s, she had "virtually given up" modeling. She continued her career at the time, promoting Ossie Clark designs. She and Twiggy then worked with photographer Justin de Villeneuve on a cover assignment for Italian Vogue in Milan, and Boyd appeared on many covers for British Vogue, again with Bailey.
Patrick Lichfield photographed Boyd and her sisters in another shoot for the latter magazine.
Photography
During the 1960s, Boyd began photographing musicians and other friends and became a Royal Photographic Society member. In a 2008 interview, the model stated that she did not feel emotionally ready to revisit the photographs until 2004. She also stated that her lack of professional status probably contributed to a more authentic and intimate atmosphere in her work, as her subjects were more relaxed in her presence.
On Valentine's Day 2005, Boyd debuted her photos of Clapton and Harrison at the San Francisco Art Exchange in a show titled "Through the Eye of a Muse." The exhibition debuted in 2006 in London and San Francisco and 2008 in La Jolla, California. "Through the Eye of a Muse" was displayed in 2008 in Toronto and Dublin, and in 2009 and 2010 at the Blender Gallery in Sydney and Almaty, Kazakhstan as well.
In 2011, she displayed the Yesterday and Today: The Beatles and Eric Clapton exhibition on Santa Catalina Island in California and at the National Geographic Headquarters in Washington, DC.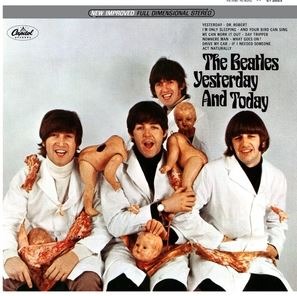 Charity Work
Following her divorce from Clapton in the late 1980s, Boyd became engrossed in charity work. The model photographer co-founded SHARP (Self Help Addiction Recovery Program) in 1991 with Barbara Bach, former Beatle Ringo Starr's second wife.
The post Profile of the 60s Top Model Pattie Boyd first appeared on thedailyvogue.com.