Few faces are more associated with the 1960s youthquake than Veruschka. The German countess was discovered when she was 20 years old while studying art in Florence. She soon decamped to New York City, where she altered her name from Vera to Veruschka, becoming one of the decade's most in-demand supermodels, regularly appearing in the pages of Vogue and photographed by greats such as Irving Penn, David Bailey, and Richard Avedon.
As a Swinging Sixties supermodel, she was dubbed "the most beautiful woman in the world" by photographer Richard Avedon. Veruschka's journey to contentment was only completed by leaving the catwalk and experiencing the world as an artist and actor. Learn more about this 1960s top model below.
Veruschka: Who Is She?
Her given name is not Veruschka. Vera Gottliebe Anna Gräfin von Lehndorff-Steinort was born in East Prussia and later changed her name to Verushka, which means "Little Vera" in Russian. Her modeling career did not begin well as Vera, but after rebranding as Veruschka, New York photographers, like Irvine Penn, took notice.
She was a six-foot-tall bombshell with a god-given bone structure, plush mouth, steely blue gaze, and shape-shifting champagne blonde hair. Portraits of her sinewy silhouette defined her illustrious beauty career, most famously in Michelangelo Antonioni's cult 1966 film Blow-Up scene. She poses for photographer David Hemming's camera to sensual effect.
Nothing was too directional or decorative for Veruschka in her countless evocative close-ups, which showcased her otherworldly hair and makeup looks. This everlasting gameness made her a personal favorite of Diana Vreeland during her tenure at Vogue. There were her sculptural, teased-to-the-heavens hairstyles, from an origami-like knot to a voluminous bouffant with midriff lengths to the tornado of face-framing braids she sported in a 1967 editorial shot by her lifelong lover and collaborator Franco Rubartelli.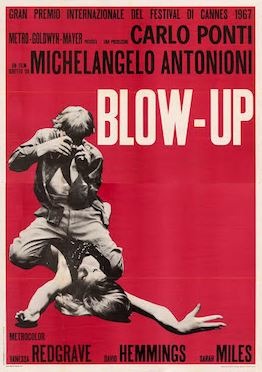 Her signature extreme lashes ranged from classic, doll-like fringe to cast in grandaddy long-legs lengths or Technicolor shades and were frequently punctuated by graphic winged liner, a sheer wash of pastel pigment on the lids, and glossy pink lips.
Veruschka's metamorphic fluency remains an enduring and lethal combo in the fashion world. She is the most beautiful woman in the world and a real chameleon. Acne Studios cast Veruschka in its Resort 2018 lookbook in 2017, where she wore the collection's slouchy trousers and cropped jackets with a statuesque swagger and sharp, slick back.
Early Life
Veruschka is one of four sisters, the other three being Marie Eleanore "Nona," Gabriele, and Katharina. She grew up on the Steinort estate in East Prussia, which had been in her family for generations. Her mom was Countess Gottliebe von Kalnein, and her dad was Count Henrich von Lehndorff-Steinort, a German army reserve officer and aristocrat who joined the German Resistance after witnessing the beating and killing of Jewish children.
Veruschka's father was executed when she was five years old for allegedly being tangled up in the July 20 Plot to kill Adolf Hitler. Following his death, the surviving family members were imprisoned in labor camps until the end of WWII. The end of the war and the Soviet Union's annexation of East Prussia rendered her family homeless.
She attended 13 schools as a child.
Career and Ascension to Fame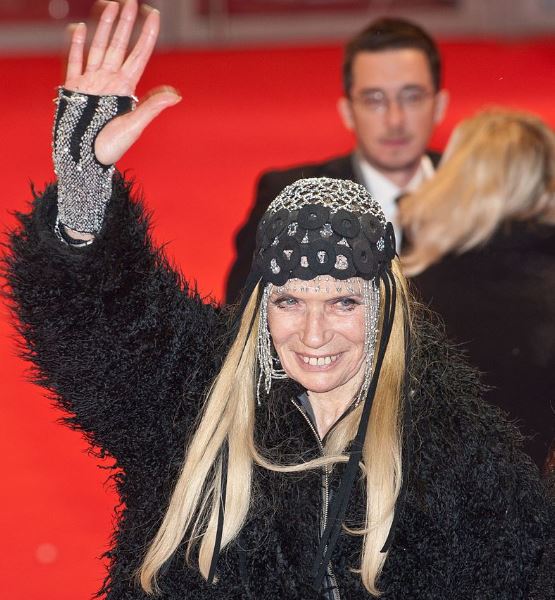 She studied art in Hamburg before moving to Florence, where she was discovered by photographer Ugo Mulas at the age of 20 and became a full-time model. She met Eileen Ford, the head of the renowned Ford Modeling Agency, in Paris. She moved to NYC in 1961 but quickly returned to Munich.
She worked at the Stewart Modeling Agency on 405 Park Avenue in New York for a while, where she was known as the woman with the most covers on the wall within the agency's entrance. She also gained attention when she had a brief five-minute appearance in Michelangelo Antonioni's 1966 cult film Blow-Up. Models were not the celebrities they are today, but Veruschka's cameo in the film about a fashion photographer who unintentionally captures a murder on film propelled her into the spotlight.
Veruschka was on the cover of Life magazine in August 1967. She appeared on the covers of all four major Vogue magazines (American, French, Italian, and British) throughout the 1960s. The model has previously collaborated with Salvador Dal and Peter Beard, a  photographer who took her to Kenya.
She could earn up to $10,000 per day at her peak. However, she left the fashion industry in 1975 following a dispute with Grace Mirabella, the recently appointed editor-in-chief of Vogue. Veruschka refused the title's request to cut her hair.
Veruschka went to the Woodstock festival in 1969.
Veruschka was an inspiration to the most prestigious photographers of her time, including Franco Rubartelli, Bert Stein, Richard Avedon, David Bailey, Francesco Scavullo, Steven Meisel, and Peter Beard. The latter took her to Kenya and major designers such as Tom Ford, Dolce & Gabbana, Michael Kors, and Ailanto.
Veruschka was a pioneer in the field of body painting. She appeared in a photoshoot in 1966 sporting nothing but body paint; she abandoned fashion in favor of art.
After retiring from modeling in 1975, she entered the art world by collaborating with painter and sculptor Holger Trülzsch to make a set of nude, avant-garde self-portrait photographs using body painting.
She worked for major fashion houses such as YSL. She has worked for Paco Rabanne and Helmut Lang since 1990.

On the cover of Stern. a West German magazine, on June 6, 1971, she was one of 28 women under the headline "We've had abortions!" In that case, 374 women openly declared that they had had their pregnancies terminated, which was illegal.
Veruschka still shows up on catwalks on occasion. She showed up as a guest model at the 2000 Melbourne Fashion Festival in Australia. She modeled for Giles Deacon's fall London Fashion Week show in October 2010, at 71. In 2017, she was featured in Acne Studios' Resort 2018 lookbook.
Veruschka sang on several tracks on ANBB's 2010 album Mimikry, a collab between Alva Noto and Blixa Bargeld. The model is now based in Berlin, where she focuses on her painting and has taken in seven stray cats.
The post Profile of the 60s Top Model Veruschka first appeared on thedailyvogue.com.