Some celebrities become interested in acting after appearing in their middle school's theater production, while others are discovered at the mall. However, another group of celebrities made their mark in the spotlight by donning gowns, sashes, and tiaras.
It stands to reason that a beauty queen could one day become a celebrity. After all, contending in pageants sets the foundation for meet and greets, auditions, and answering questions from reporters on the spot. The pageant circuit teaches you how to look your best all the time, how to walk in heels, and how to advocate for charitable causes.
There is a lot of effort that goes into vying for the crown. So, from country stars to Oscar winners, we've compiled a list of the most famous beauty pageant winners-turned-celebrities of all time.
Oprah Winfrey
Oprah Winfrey, the actress, talk show host, and everyone's favorite interviewer, began her career as Miss Black Tennessee in 1971. Who would have guessed? According to her website, she won the title at the tender age of 17.
Winning the pageant drew the attention of the local Black radio station, and Winfrey was hired part-time to do the news during high school. She attributes her success as a beauty queen to laying the groundwork for her career as a reporter.
Gal Gadot
Gal Gadot was Miss Israel before she became Wonder Woman in 2016. She represented her country Israel in the Miss Universe pageant before completing her two years of military service.
This Israeli beauty has a lengthy resume, having served as a soldier, a superhero, and even Miss Israel. Gadot won the title at the age of 18 in 2004. She later competed in Miss Universe, served in the Israel Defense Forces, and became an actress and model.
She has appeared in Israeli TV shows and movies, but she is best known for her roles as Gisele Yashar in the "Fast and Furious" franchise and as Wonder Woman. Of course, when she's not killing it on screen, Gadot is a motorcycle enthusiast and a mother, and her superhero character was fleetingly an honorary United Nations ambassador.
Vanessa Williams
Vanessa Williams is possibly the most well-known former pageant queen. She was crowned Miss America for the first time in 1983, but she was dethroned when Penthouse released her nude photos without her permission. But that didn't deter Williams from having a long and successful career as an actress in popular TV shows like Desperate Housewives and Ugly Betty.
Halle Berry
Halle Berry had fewer superpowers than Storm in X-Men, but she was just as talented. In the 1980s, the Academy Award winner made her name by competing in pageants.
She was named Miss Teen All-American 1985, Miss Ohio USA 1986, and Miss USA first runner-up 1986. She finished 6th in the Miss World pageant.
Michelle Pfeiffer
Michelle Pfeiffer appeared to be the ultimate California girl and was even named one in the 1970s. As a teenager, the Scarface actress won Miss Orange County in 1978 and went on to vie in Miss California before she became an actress. She posted a "Throwback Thursday" from her pageant days in 2021. The 19-year-old is seen twirling in her sash in the compilation.
Priyanka Chopra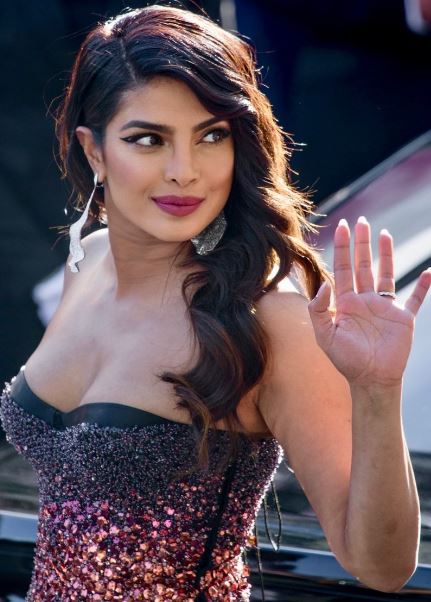 On "Quantico," this Indian beauty plays one of the show's biggest badasses. But before she was a global celebrity, she won another title: Miss World 2000. Despite her desire to pursue aeronautical engineering, her crown paved the way for Bollywood cinema (check out these ten must-watch action-packed Bollywood films!). She proceeded to win numerous awards for her work.
She was the first South Asian woman to bag a People's Choice Award after transitioning to Hollywood. Chopra is also a model, singer, producer, and UNICEF Goodwill Ambassador. In 2016, she was named the TIME 100 and was awarded the Padma Shri, India's fourth-highest civilian honor. This lady is unstoppable both on and off the screen.
Aishwarya Rai
She is a Bollywood icon and has been dubbed the world's most beautiful woman. Aishwarya Rai, like Priyanka Chopra, got her start in the Miss World pageant, gaining the title in 1994. She began her film career quickly, but she's also accomplished off-screen: Rai is well-known for her substantial charity work with Smile Train, UNAIDS, and even her foundation.
Aishwarya Rai was also the first Indian actress to serve as a jury member at the Cannes Film Festival, and she received the "Ordre des Arts et des Lettres" and the Padma Shri for her achievements. Rai, frequently ranked among India's most popular celebrities, is more than just a pretty face.
Michelle Yeoh
Michelle Yeoh is a true living legend of the screen. But, as it turns out, she's also a beauty pageant legend. Yeoh was only 20 years old when she was crowned Miss Malaysia in 1983.
She was also crowned Miss Moomba and Queen of the Pacific, the latter of which was held during a multicultural arts fest in Melbourne, Australia. She then went on to represent Malaysia in the Miss Universe pageant.
Olivia Culpo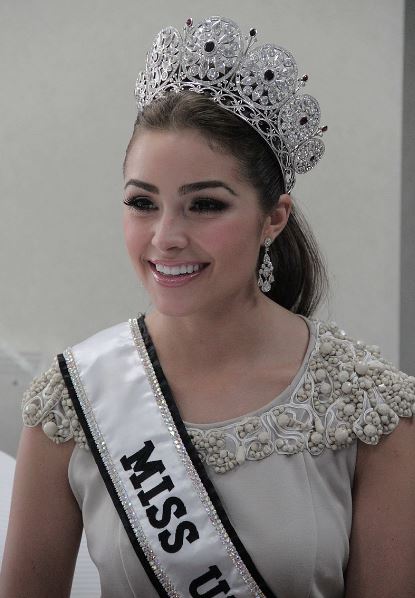 Olivia Culpo is a well-known pageant contestant. The beauty queen was a sophomore at Boston University when she competed in the Miss Rhode Island pageant in 2011.
Her meteoric rise began in the early 2010s when she won titles in pageants like Miss Rhode Island USA in 2012 and Miss USA the same year. Culpo was crowned Miss Universe in 2012 while representing the United States.
Lynda Carter
She isn't the only Wonder Woman on the list, but she was the first to do it! Lynda Carter is best known for starring in Supernatural, but she has also competed in pageants. Carter was crowned Miss World USA in 1972 and advanced to the semi-finals of Miss World International; however, her big break came in 1975, when she was cast as Wonder Woman.
While this has made her a pop culture icon, it is not her sole claim to fame: The former beauty queen is also a long-time singer-songwriter, having performed and written songs for the "Fallout 4" soundtrack, for example. She is also an LGBT rights activist who has served as Grand Marshal of three pride parades. Evidently, only multi-talented women are allowed to wield the truth lasso.
Since its inception, the pageant and others have served as launching pads for some of the top names in entertainment, including Gal Gadot, Oprah Winfrey, and Halle Berry. These women were pageant queens before becoming TV hosts, actors, and journalists.
These women became famous for winning beauty pageants, while on the other hand, these beauty queens got their fame for the opposite. Here are some of the stupidest beauty pageant answers that might amuse you!
The post Who Are the Most Famous Beauty Pageant Winners of All Time? first appeared on thedailyvogue.com.