The scope of men's fashion broadened during the 1950s. Textile rationing had a significant impact on the fashion industry during the war. After the war, the 1950s saw the rise of more freedom in men's style.
In the past, three-piece suits were the usual attire of men throughout the day. Although men still wore business suits during work hours, they would switch to more comfortable casual clothes once outside of work. Casual clothing increased in variety and diversity during the 1950s, providing men with much more options to choose from. 
Men's casual clothes became much more diverse as the cost of apparel dropped after the war allowing manufacturers to produce clothing with a variety of colors, designs, materials, and textures. This diversity allowed men to showcase their distinct personalities much easier. 
Suits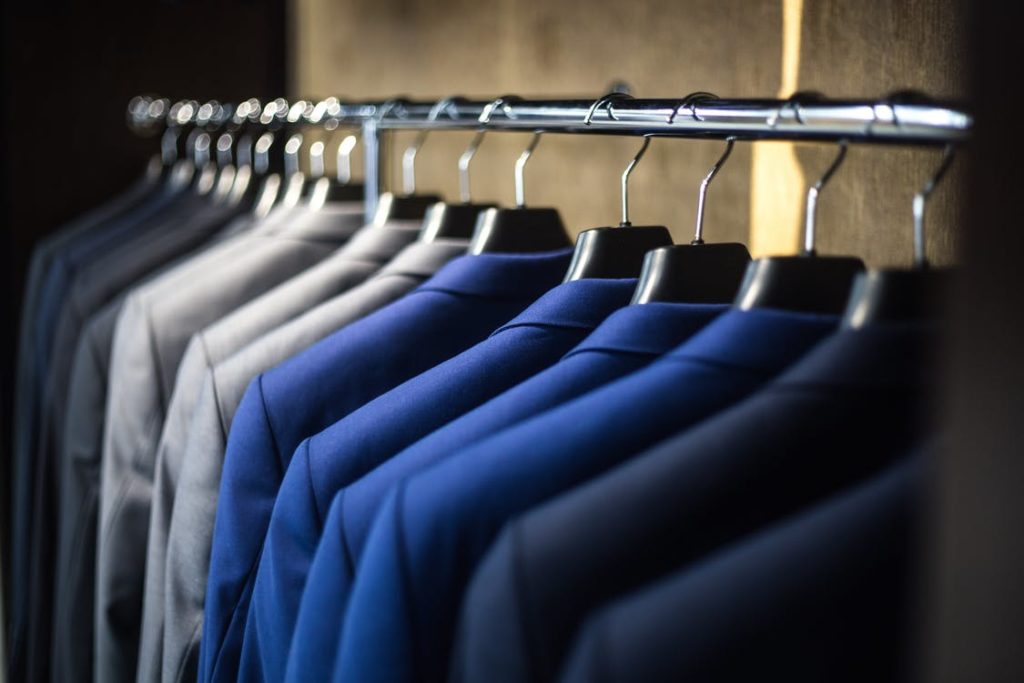 Suits remained an important part of a man's wardrobe during the 1950s. They were still the staple uniforms for men at the workplace. Suits were designed to be more comfortable and fuller. 
The style and the design emphasized the accommodation of all body types. The inspiration of the designers was to make any body type look good with professional tailoring. This trend was popular up until the 2000s, when tight-fitting suits became more mainstream.
Although formal suits for special occasions saw some changes in style and design, the typical tuxedo and dinner jackets remained dominant during the 1950s. There were only three choices available for workplace suits: charcoal, dark blue, and dark brown. 
Ties worn were also dark and lacking diversity. Vests were sold separately from suits, which allowed men to wear suits without suit jackets on some occasions. 
Sport Coats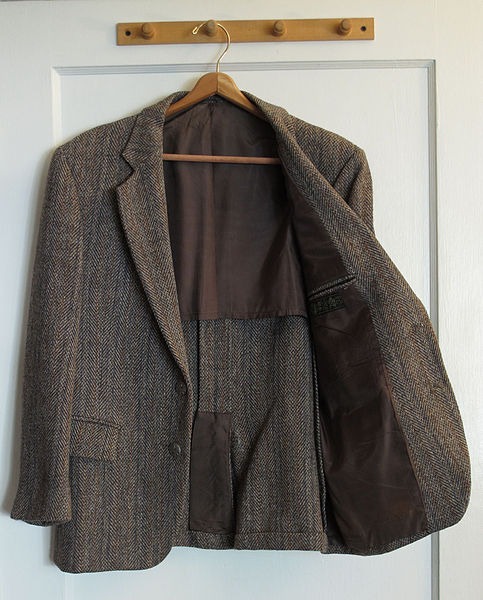 Formal business suits were not usually worn outside of the office anymore, but men still preferred wearing sport coats that mimicked a formal suit's design. Unlike formal suits, sport coats boasted a large variety of colors and designs. 
This large variety in colors, design, and materials was what differentiated a sport coat from a suit jacket. They were worn for both business and casual looks. Sports coats with smaller patterns and darker colors were used as business apparel, whereas suit coats with brighter colors and flashier patterns were worn as leisurewear. 
Sports coats had much more flair to them, making them perfect for casual wear. They rarely came in a solid color without some sort of pattern on them. Vests were also sometimes worn underneath sports coats. 
Button-Down Shirts and T-shirts
During the 1950s, comfortable t-shirts allowed men to enjoy time outside of work. Men could choose the type of shirt they wanted and showcase their personality.
Button-down shirts were worn year-round. Solid color shirts were available and worn too, but the plaid pattern was most popular at the time. Button-down shirts that mimicked the western look also became popular with the rise of Western TV.
Button-down shirts usually patterned with tropical designs called the Hawaiian shirts made their debut during the 1950s and became quite popular, especially amongst beach-goers. A more formal version of the Hawaiian shirts called Cuban shirts were also popular.
Knit shirts alongside shirt jackets were also in fashion during the 1950s. T-shirts were common among the younger generation but unpopular among the older generation. Plain color T-shirts with a patch pocket on the chest were favored.
Outerwear and Sweaters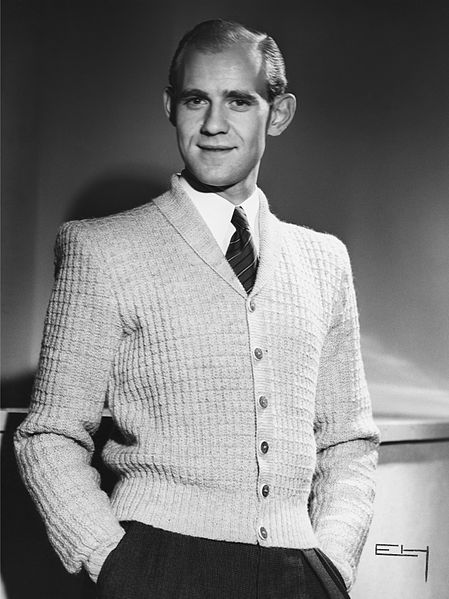 Sweaters gained popularity during the 1950s, becoming an important part of the men's wardrobe. The most popular sweater design of the time was the button-up cardigan, which was usually worn over a collared shirt and tie. 
Other important sweater designs were the V-neck sweater and the pullover sweater. Conservative men favored the V-neck sweater vest as it could be worn instead of a waistcoat of a three-piece suit. It was suitable for business wear yet also looked a bit casual.
The 50s also saw jackets and coats become more casual. Men wore long formal coats and raincoats at work, while shorter jacket styles were used outside the office. The Bomber jacket was extremely popular among men as it took the fashion industry by surprise.
The Bomber jacket became one of the most iconic jackets of the 1950s. Other popular jacket styles were the Mackinaw style jacket and Bush jacket etc.
Trousers and Slacks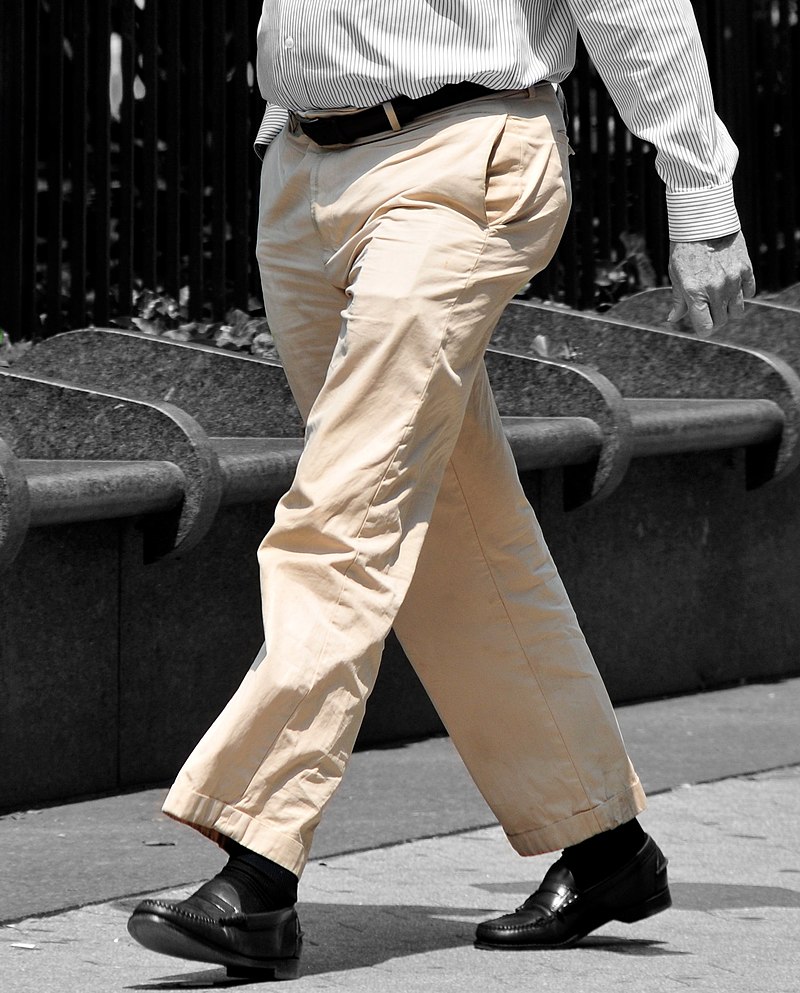 Straight-cut trousers were popular during the 1950s. They were overtaken by pleated trousers, which were favored more by men as they were more comfortable, breezy, and created a fuller silhouette. Trousers were the jeans of the 1950s. 
Trousers were usually accompanied by penny loafers. Pants during the 50s, like sports coats, came in a lot of different colors, designs, and textures providing men many choices to represent their personality.
Slacks were usually made of light wool, polyester, or linen fabric. They were sleek with a zip enclosure at the front. They also usually had a crease pressed down the front, which created an illusion of height.     
Shorts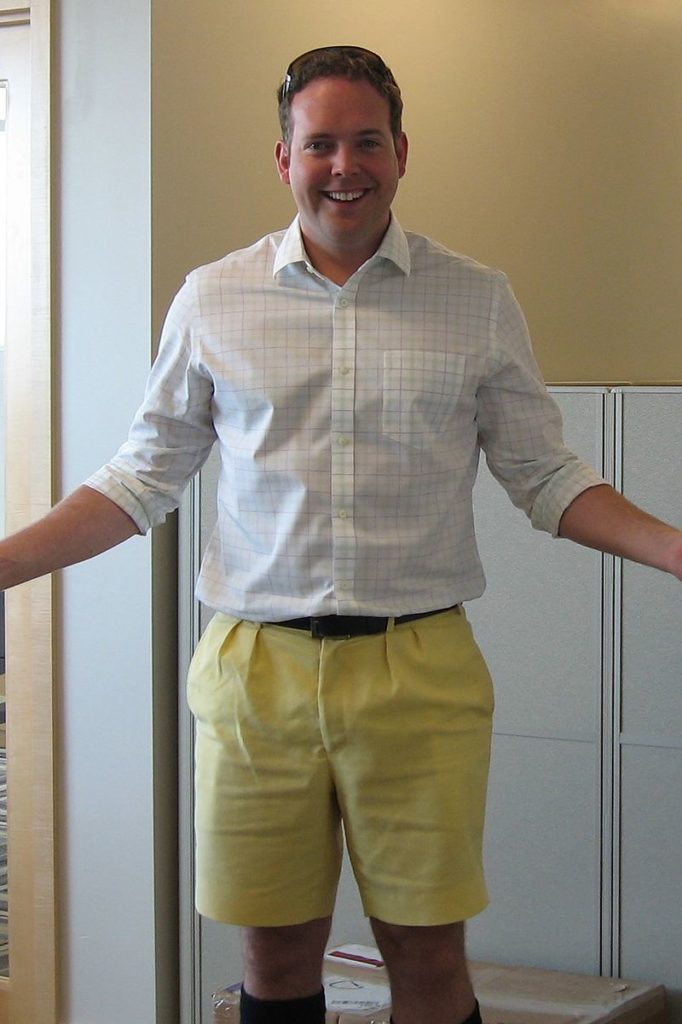 Shorts gained popularity among men during the 50s. Men would wear shorts to go out with friends or as loungewear. They were usually accompanied with knee-high socks. Shorts were commonly available in solid colors or plaids. 
Materials such as cotton, flannel, or linen were used to make shorts. One of the most popular styles of shorts worn by men was walking shorts which are known today as Bermuda shorts.
Hats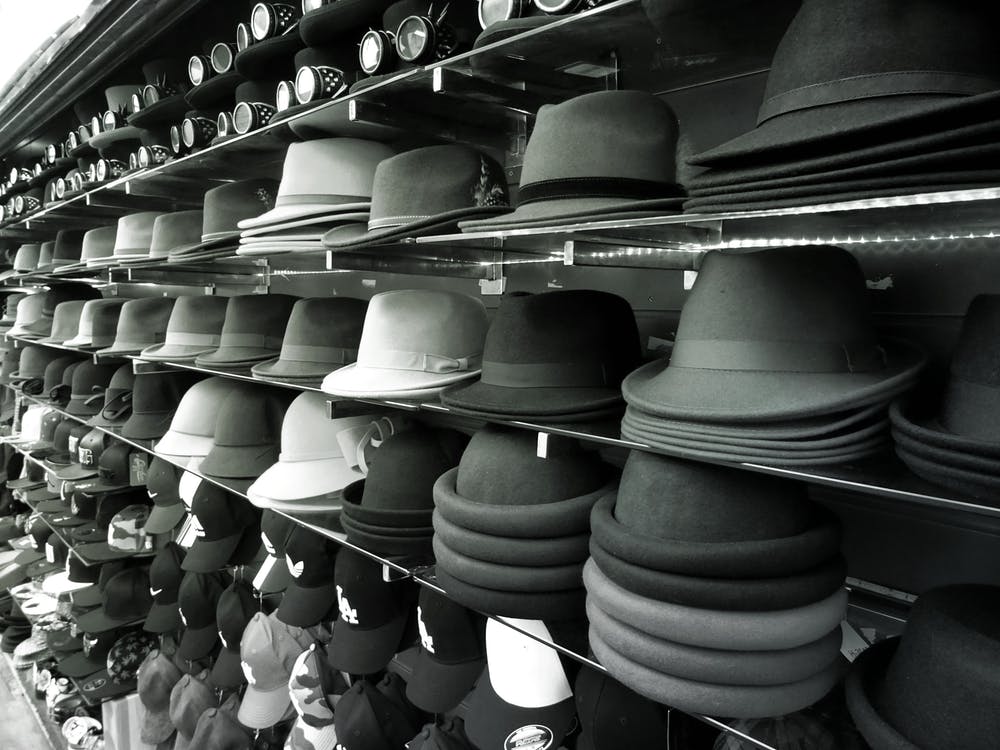 Hats were one of the few accessories worn by men during the 1950s. No men's wardrobe was complete without some hats for work as well as casualwear. Usually, hats were worn with business attire. 
The Fedora hat was quite popular alongside the Panama hat and walking hat. There was not much difference between a business hat and a casual hat. Hats made of wool, silk, tweed, and straw were usually worn casually.
Hats were usually adorned with contrasting headbands. Printed headbands were also quite common, allowing men to show their personal style. Hats came in many different colors, with darker colors normally used for formal attire or business wear.
Shoes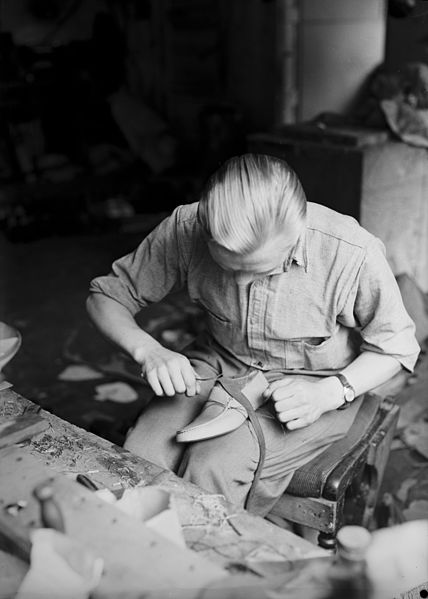 During the 1950s, slip-on shoes were trendy for casual wear. Lace-up Oxford shoes were commonly reserved for business, but they were also used as casual wear. Slip-on shoes such as penny loafer and moccasin provided the wearer with comfort and ease. 
Penny loafers were usually medium brown, although some brown and black loafers were also used as formalwear. Just like penny loafers, the moccasins were commonly either brown or black. Another popular shoe type was saddle shoes which were popular among the younger generation. Saddle shoes came in a larger variety of colors compared to penny loafers or moccasins.
Conclusion
During the 1950s, men's fashion became more rebellious, allowing men to express themselves more freely through fashion. The 50s were distinguished because of the sudden increase in diversity and variety after the war. 
This diversity symbolized the appearance of a youth counterculture that was rebellious. This culture emerged as a reaction to post-war conformity. It influenced men's fashion choices as they gained more freedom to show their personalities through fashion.
One can learn a lot about a generation through their choice of fashion. Although formal wear saw little change during the 1950s, casual wear became unrecognizably different from previous decades.
The post Top Men's Styles from the 1950s first appeared on thedailyvogue.com.