The 1990s is also an eventful year for fashion as well as remembered for its famous supermodels. Supermodels are now considered essential for any fashion designer in order to create a splash. Without the proper display of their creations, any designer would find it very hard to make that proper impact for sales and fame.
If you're interested in fashion, you should also know something about the models that make it prominent to the public. Can you remember most of these catwalk beauties from the nineties?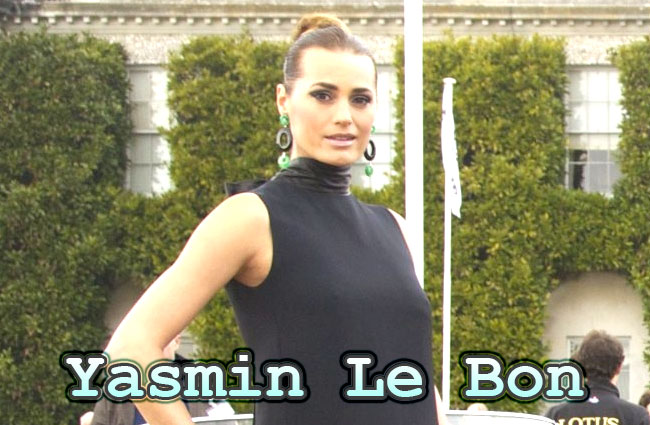 Yasmin Le Bon
This British stunner was one of the highest-earning models at the peak of her career. She starred in several campaigns for Guess, Calvin Klein, Versace and Chanel (among others), and was featured on the cover of Cosmopolitan, Marie Claire and Vogue. All these magazines are still revered as being the topmost publications in fashion.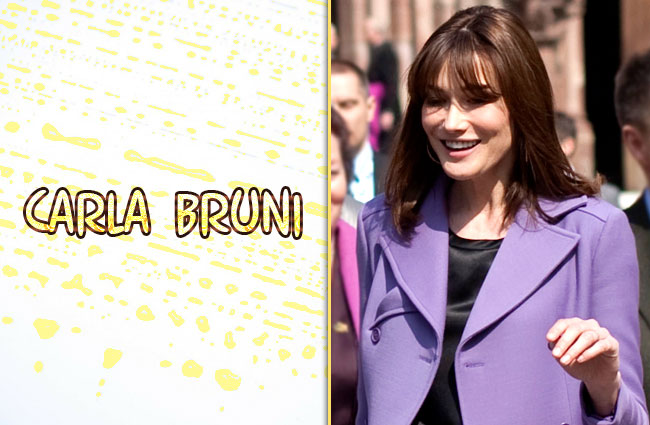 Carla Bruni
Before being known as a singer-songwriter and then the wife of former French president Nicolas Sarkozy, Bruni started out as a model. The Italian-French stunner was signed to City Models while still in her teens and then went on to grace the catwalk for the likes of Christian Dior, Givenchy, and Yves Saint-Laurent. She quit modeling in 1997 to pursue a musical career and became an award-winning singer-songwriter.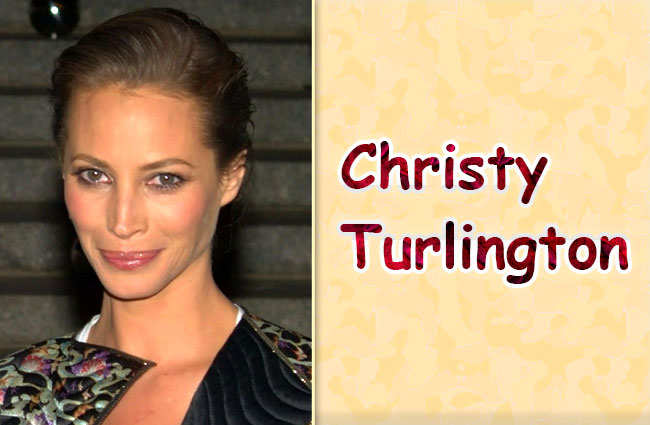 Christy Turlington
Turlington was one of the hottest cover girls during this particular era. She formed part of the "supermodel trinity," along with Naomi Campbell and Linda Evangelista. She starred in many campaigns, most notably for Calvin Klein. Now married to actor Edward Burns and a mother of two, she is also actively involved in charity work.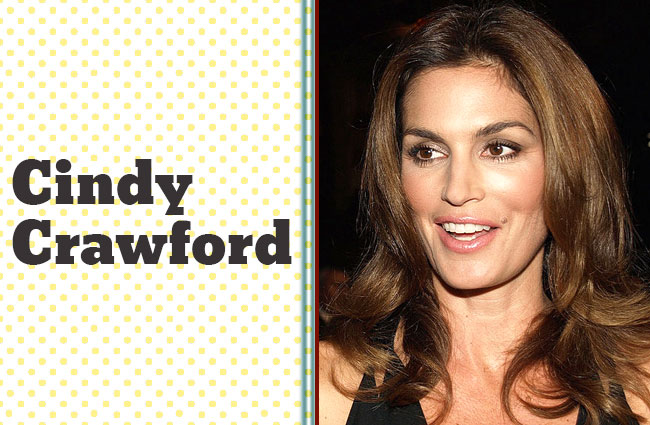 Cindy Crawford
Crawford was one of the top models of the 80s and continued to be so during the 90s. Now married and a mother of two, she now does charity work and still occasionally models.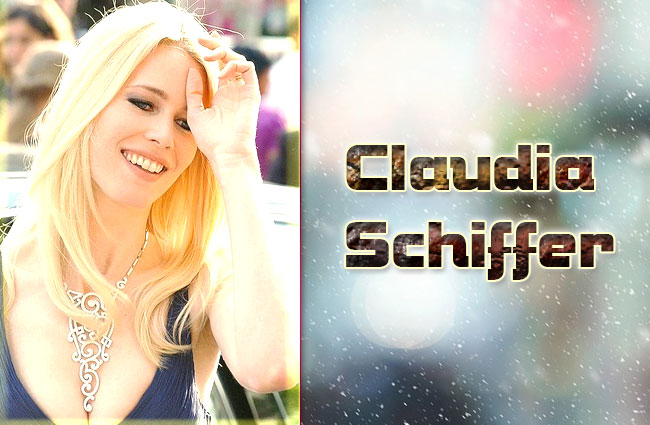 Claudia Schiffer
Probably the most famous German supermodel, Schiffer was spotted at a nightclub by a modeling agent, who promptly offered her a job in Paris. She earned her supermodel status when she was chosen by Karl Lagerfeld as the new face of Chanel. With her blonde hair, blue eyes and tall figure, Schiffer was one of the most "commercially-looking" models during her era. She modeled for the likes of Yves Saint-Laurent, Dior, Armani, Versace, and many others.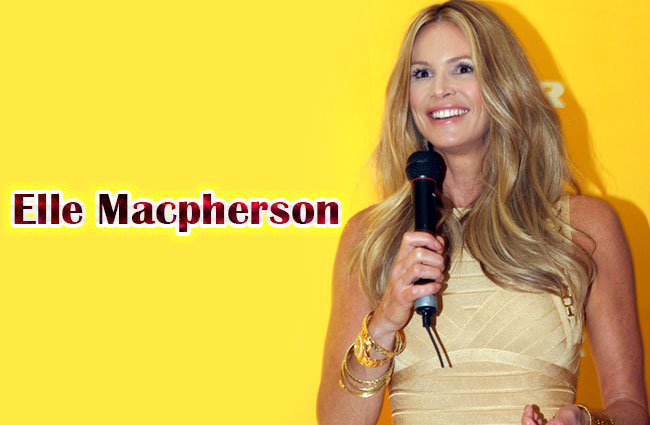 Elle Macpherson
The six-foot Aussie beauty rose to superstardom during the 1980s, during which she made a record for her five cover appearances on the Sports Illustrated Swimsuit Issue. Because of her height and athletic build, she was dubbed as "The Body." Macpherson continued to be one of the top models during 1990s, although by the middle of the decade she turned her focus to acting and other endeavors.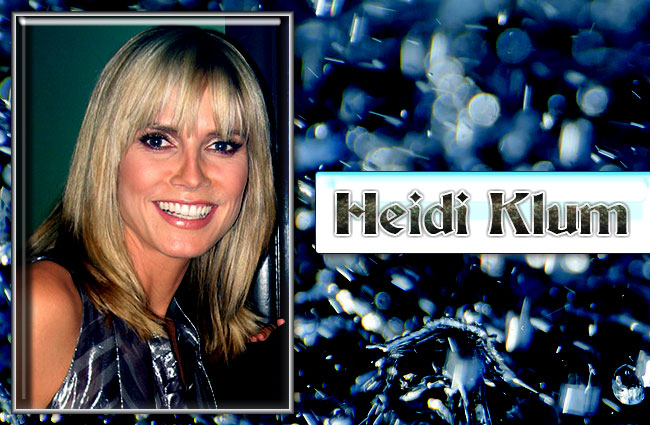 Heidi Klum
Klum is another world-famous German supermodel and one of the top-earning models in recent years. She covered for several magazines (Vogue, Elle, and Harper's Bazaar, to name just a few). Her fame magnified when she appeared on the Sports Illustrated Swimsuit Issue and especially when she became one of Victoria's Secret's "Angels." She is also a host and an actress, most notably appearing on Project Runway as one of the judges.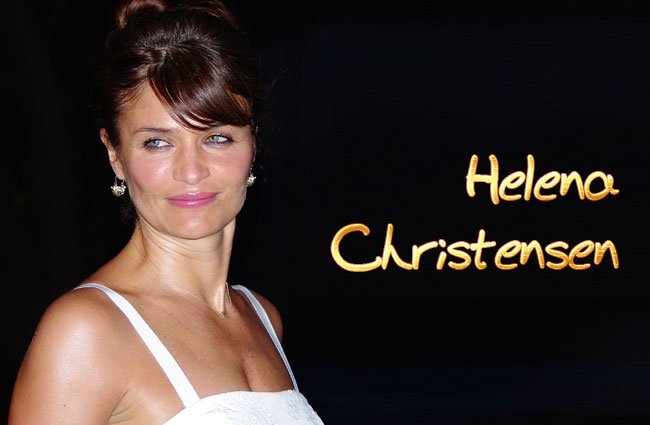 Helena Christensen
This Danish beauty started out as a beauty queen when she represented Denmark in Miss Universe 1986. Not long after, she began to pursue a modeling career. She went on to appear in major fashion magazines, along with modeling for Chanel, Prada, Hermes, Versace and Victoria's Secret.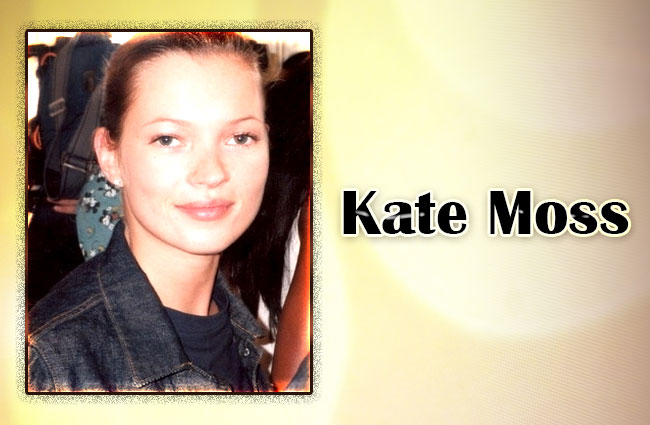 Kate Moss
Kate Moss is probably the most famous supermodel of all time, with the possible exception of Twiggy. In any case, she was certainly among the very top models during the 90s. A model scout discovered her at a JFK airport when she was at the tender age of fourteen. While this might seem too young to start working, let alone modeling, Moss soon became a sensation almost overnight.
Her looks probably had a lot to do with her success in this particular field. The most outstanding features of her looks included her pale complexion, a thin figure, and an unusual kind of beauty. This made her perfect for the heroin-chic look that is unfortunately preferred in the modeling industry.
In fact, Moss' looks helped her become the anti-supermodel of that particular decade. The tall and curvaceous models of that time became somewhat overshadowed. However, the most notable campaign that Kate Mss ever did was for Calvin Klein. This was due to her controversial look and dialogues in several underwear ads.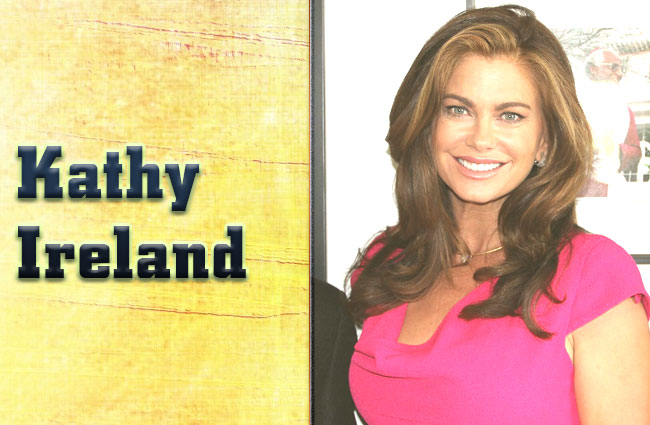 Kathy Ireland
Ireland started her modeling career at the age of 16, at John Casablanca's Elite Model Management. Probably the biggest achievements in her modeling career are her 13 consecutive appearances on the Sports Illustrated Swimsuit Issue cover from 1984 to 1996. At the height of her fame, she also became a businesswoman, founding her brand marketing company kathy ireland Worldwide (yes, small caps). Her venture made her one of the wealthiest (former) models in the world.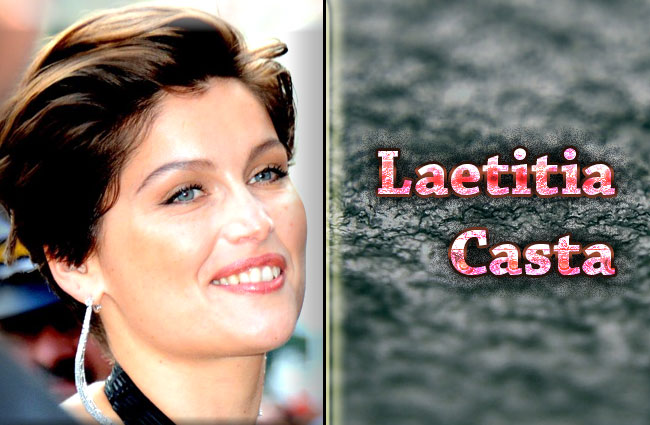 Laetitia Casta
French actress and model Laetitia Casta gained recognition when she became the "GUESS? Girl" in 1993. She also modeled for Victoria's Secret (1998-2000). Since 1998, she has been L'Oreal's brand ambassador.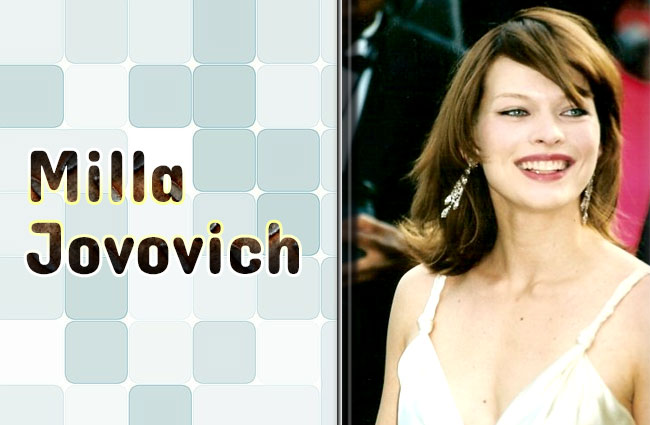 Milla Jovovich
Before gaining fame for her films such as Resident Evil and Joan of Arc, as well as for her critically-acclaimed album The Divine Comedy, Milla Jovovich started out as a fashion model. She appeared in major magazine covers such as Cosmopolitan and Vogue. Plus, she also starred in campaigns for Prada, Versace, and Mango.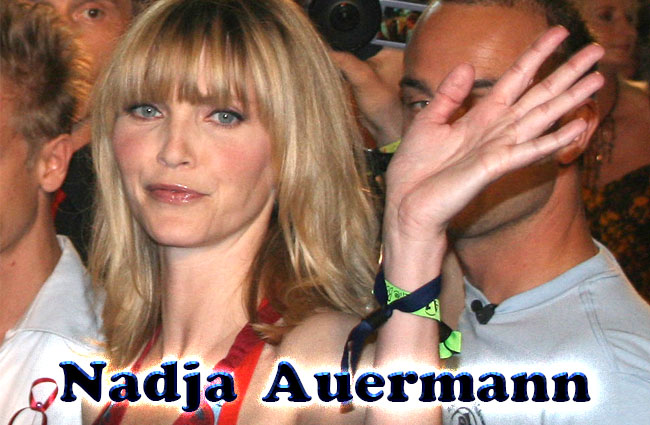 Nadja Auermann
Auermann was discovered while at a cafe in Berlin and went to Paris to begin her modeling career before she moved to Elite Model Management in New York. She modeled for luxury fashion brands like Versace, and also covered for Vogue and Harper's Bazaar. Throughout her modeling career, Auermann has collaborated with the industry's top photographers, including Richard Avedon and Mario Sorrenti.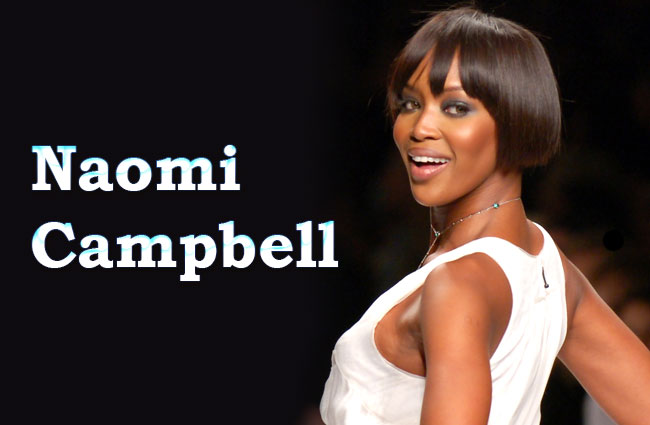 Naomi Campbell
Campbell is also one of the most famous British models in the world. Discovered at 15 while she was studying ballet, she went on to become one of the most in-demand and successful models through the 80s and 90s. She was one of the "Big Six" group of supermodels during her time. Among many other brands, Campbell has graced the runways for Versace, Azzedine Alaia, and Isaac Mizrahi.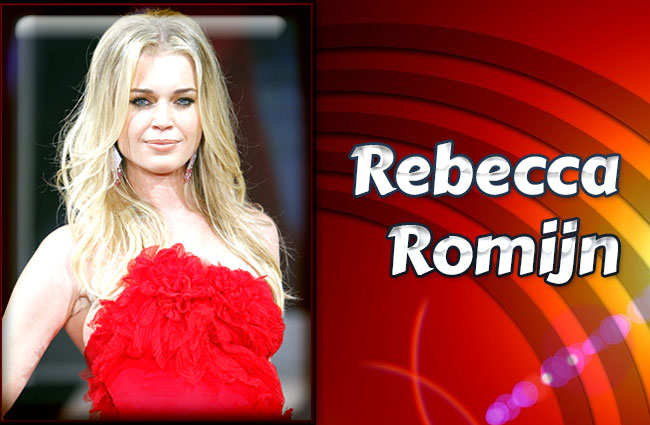 Rebecca Romijn
Rebecca Romijn began her modeling career in the early 90s and went on to grace the magazine covers and pages of Sports Illustrated Swimsuit. She also modeled for Victoria's Secret and Giorgio Armani. Eventually, Romijn went on to become an actress, with her most notable role being that of the character Mystique in the first three X-Men series.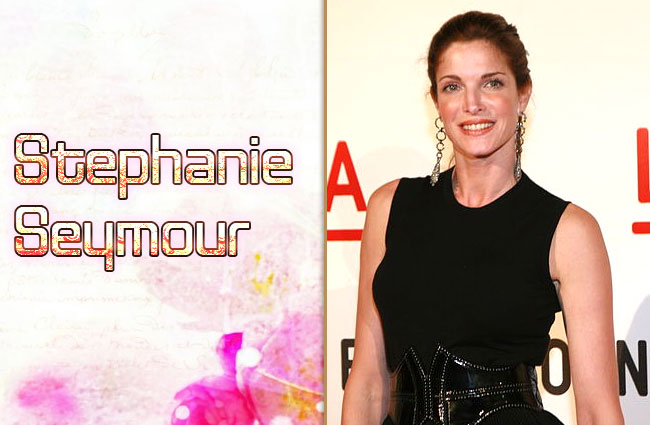 Stephanie Seymour
Photographer Richard Avedon referred to Stephanie Seymour as having a "perfect body." Aside from her physique, Seymour also gained fame (or rather notoriety) for her personal life and relationships — including those with Elite Model Management's John Casablancas (who was married and much older than her) and the Guns N' Roses frontman Axl Rose. During her career, she appeared on the covers of magazines like Vogue, Sports Illustrated and Playboy.
Reading About Vintage Fashion
If the above discussion has piqued your interest, the chances are high that you'd like to know more about vintage fashion. For this purpose, you might consider The Vintage Fashion Bible: The Complete Guide to Buying and Styling Vintage Fashion from the 1920s to 1990s. Authored by Wayne Hemingway, this work is a treasure for anyone who wants to buy vintage fashion in the modern era or style it at home. Check it out here: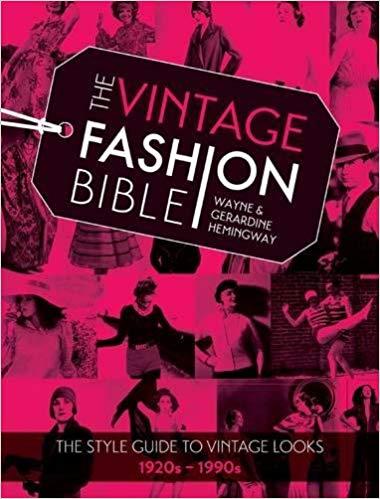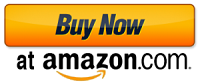 The author of this book has a whopping 30 years of experience within the fashion industry. He is hence well-equipped to establish the guidelines when it comes to vintage fashion. This is one of the few books that can actually make home-based high vintage fashion available to everyone. The author also launches an event called The Vintage Festival every year, which is a haven for those interested in this particular trend.
Conclusion
While the 90s may be long gone, most people who are interested in fashion would love to have a more in-depth knowledge of the fashion trends at that time. Knowing about the fashion of the 90s means that we can better understand the styles today while getting some valuable inspiration for changing things up.  
Whether we love wearing, creating, or evening making fashionable items, gaining knowledge of the 90s fashion trend as well as those of other decades is highly recommended. The same goes for some insightful analysis into the timeless fashions of several other iconic decades. This way, you'll never be short of styling and combination ideas for your own clothes. Plus, it's always a confidence booster when you know just what to buy in order to look your very best.
The post Top Models of the 90s first appeared on thedailyvogue.com.