Shopping for vintage clothes is a great way to find unique pieces. If you want to stand out with your one-of-a-kind outfits, going vintage is a fantastic idea. Wearing vintage clothing has become more and more popular nowadays. More people are gradually buying into a vintage because it's authentic, and it's a cheap way into buying stuff that is suddenly trendy. Plus, It's also eco-friendly since you'll be reusing clothes and making them useful again.
If you want to try buying vintage clothing but don't know where to start, this guide can help.
What is Vintage Clothing?
Vintage simply means it's from the past. When it comes to clothes, these are items that are more than 20 years old. Don't confuse it with antique, which means the item is over 100 years old. Vintage clothing, almost all the time, is usually secondhand.
Those that mimic past trends, whether they are vintage or vintage-inspired, are called retro clothes. Unworn clothes, usually found in bulk in factories and warehouses, are called "deadstock," but they're typically not vintage.
Where to Buy Vintage Clothing?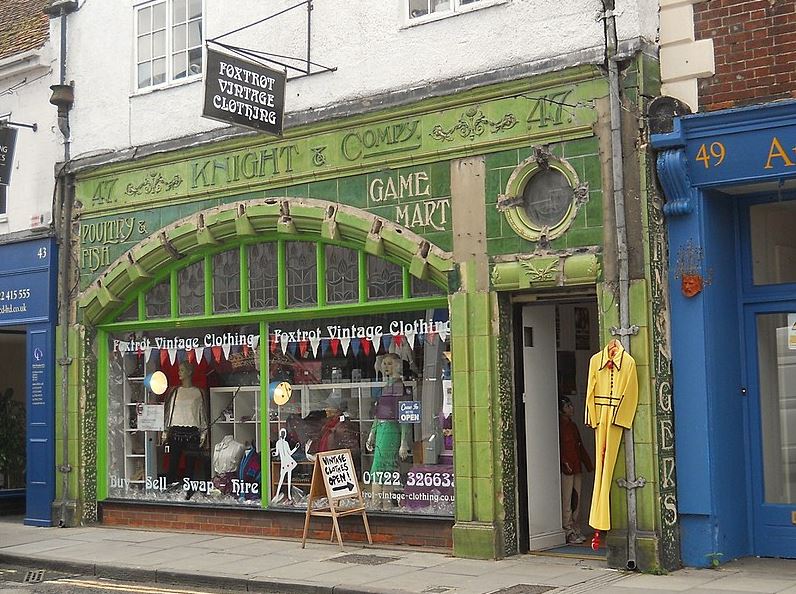 There are many stores where you can find vintage clothing, such as:
Thrift stores – Thrift stores sell secondhand clothing. You can find vintage clothes there, but you have to dig through many items to find your desired style and size.

Consignment stores – These are places where people resell items, and the store takes a cut from their profit. Consignment stores usually specialize in high-end and designer pieces and accessories, like shoes, handbags, and costume jewelry.

Vintage boutique – Boutiques have a curated selection of vintage clothing. These stores are usually small.

Flea markets – Flea markets sell a wide variety of items, including furniture, home items, and even brand new foods. Sometimes, it can be a good place to find vintage clothing – you just have to seek out the vintage clothes sellers who usually have giant racks of unsorted clothes.

Online – Many online stores specialize in vintage clothes and often direct from multiple sellers. The good thing about shopping for vintage clothes online is that you can look for specific key terms to find what you're looking for, but the main disadvantage is that you can't try them on.
How to Shop for Vintage Clothing
Unlike usual clothes shopping, vintage shopping is an adventure. And if you're used to buying brand new clothes, you probably need tips. Here's how to shop for vintage clothing:
Be open-minded.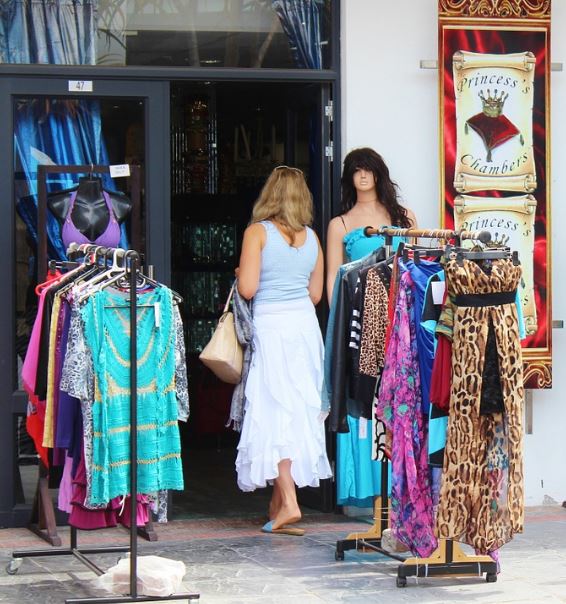 Unlike stores that sell new clothing in different sizes and colors, stores that sell vintage clothing area stocked with one-of-a-kind pieces. You can't ask the clerk to find another size or color of a piece of clothing you liked. But that's the beauty of it – everything's random! If you're looking for a very specific item, chances are you won't find it, but you may get your hands on an unexpected alternative or even a better design.
Try to play around and experiment with prints and colors because you might not be sure – you may stumble on your next favorite outfit or something that looks great on your body, but you may not choose first. If you like fitted clothes and see something you like but is a bit loose, then you can add a jacket or a belt to transform the look. If you don't like wearing sleeveless, but you see a pretty strap dress, you can put a shirt under it or add a cardigan over the top to make it work. Being open-minded can give you lots of opportunities to find great vintage gems.
Try to look as modern as possible.
When buying vintage, avoid looking retro. If you overdo it or if you choose something off, you can look like either a time-traveler or someone in a costume. Focus on the modern styles on the high street and dress your decade. You can focus your search on sartorial pieces that were once old-school but are making a comeback – such as knitted tops, flared jeans, knitted vests, baggy overalls, puff sleeves, and cargo pants.
It's best if you mix it up – you don't have to dress head-to-toe in vintage. You can pick a decade-defining piece of vintage fashion, then pair it with new things you have bought from modern shops to keep it looking fresh and not out of touch in the time you're in. Don't be afraid to experiment with mixing original vintage pieces with high street fashion. For instance, if you liked a bold-patterned 70s wrap dress , pair it with your trendy platform boots or sneakers to add a modern touch. If you picked an awesome vintage jumper, wear it with leggings, a midi skirt, or mom jeans.
Don't get swayed by the label.
You may adore something so much, especially looking at the brand, but if it doesn't look good on you, it won't do you any good. Don't get seduced by the label, since even the great designers and couturiers create bad clothes (or at least, bad for you). Don't focus too much on the labels, but focus on the shape and its fit on you.
Know your measurements.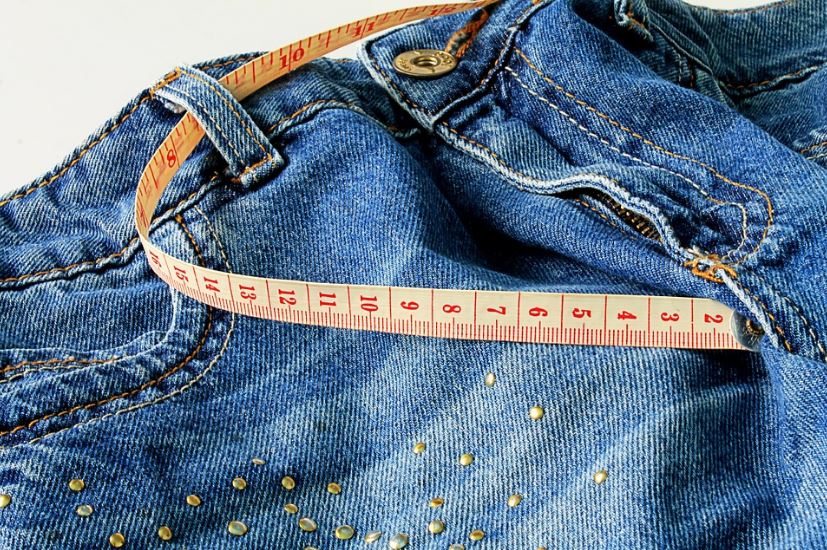 Speaking of fit, you must know your measurements beforehand. Size labels of vintage clothing vary massively, and looking only at sizes can be useless when shopping. There are several factors that contribute to this, but the truth is, sizes have changed over the decades. What was labeled size 12 in the 60s  is more likely to be a size 8 in 2019. Plus, size labels vary from country to country and from American to European to Asian sizes. It can be challenging to know exactly what you're dealing with.
It's always helpful to know your measurements in inches and centimeters. Inches are more commonly used in America, but the latter is more precise. Knowing your measurements is especially helpful if you can't try them on, like when shopping for vintage clothes online.
Try it on.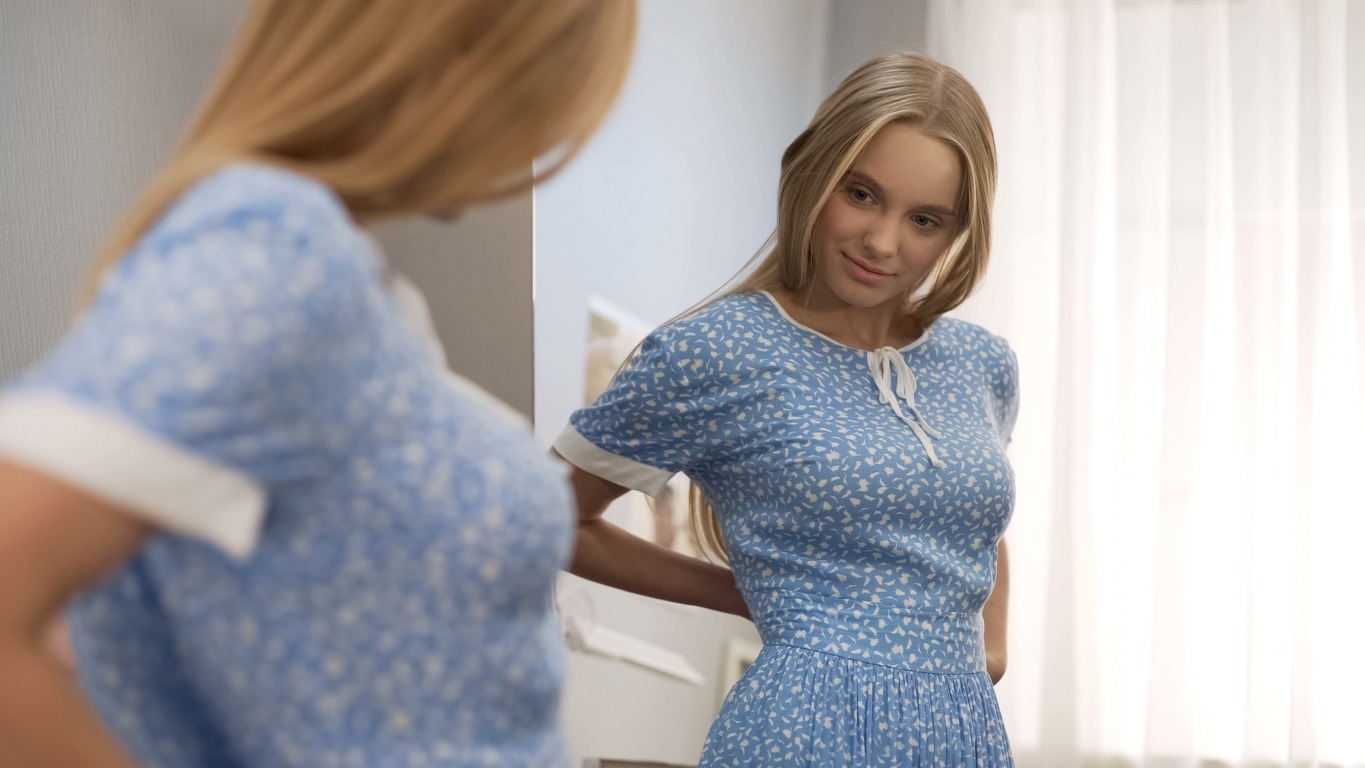 Shopping for vintage needs you to be open-minded and willing to try things on. You can't judge clothes on a hanger, and you really don't know how amazing (or bad) it looks on you until you put it on. There's a high chance that you may fall in love with a piece you discounted because it didn't look desirable at first or you feel underwhelmed with it. You may get pleasantly surprised! On the other hand, you may love a detail, cut, or color of an item, but you may regret buying it once you get home, finding out that it's unflattering for you.
If you like the color or pattern but aren't sure of the shape, try it on. If you think it's too big or too small, try it on. If you're not sure about the length, try it on!
The same goes for vintage shoes. Whether they are heels, sneakers  or mules, don't just rely on the size. Try it on and walk around the store to check if it's comfortable enough.
Check for flaws.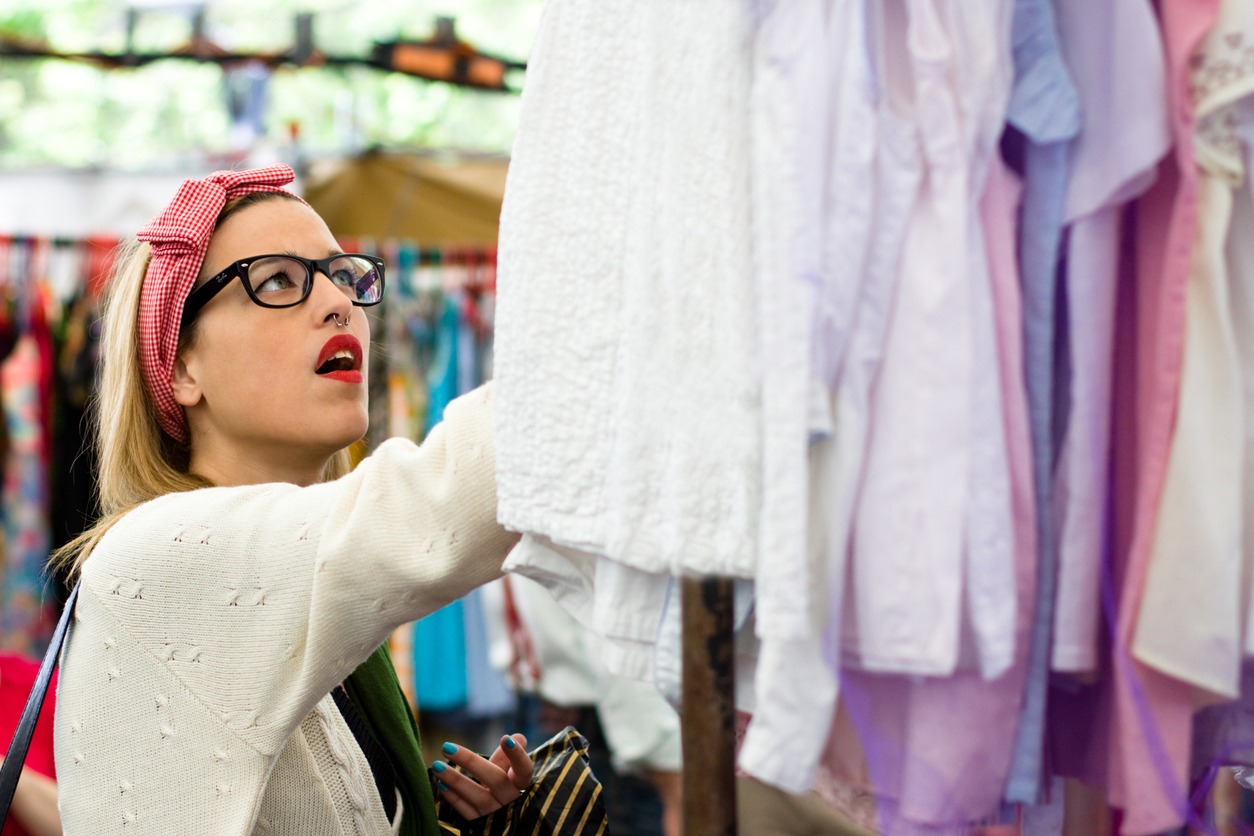 This might be a no-brainer tip when buying secondhand, but some people tend to overlook small details if they fall in love with a piece of vintage fashion. Check if there are stains, marks, rips, missing buttons, or stuck zippers before purchasing. It's best to thoroughly inspect it before trying it out, then decide if the flaws are forgivable after. If you like a flawed item, ask yourself if you can live with the damage or if it can be repaired. Some flaws are fixable, like a missing button on jeans or too-long pants that need to be hemmed. But some flaws, like fraying silk or old rust stains, may not be fixed. Don't buy items that need mending or need stain removal if you don't intend to do it or if you're unsure that you can fix it.
Feel the fabric.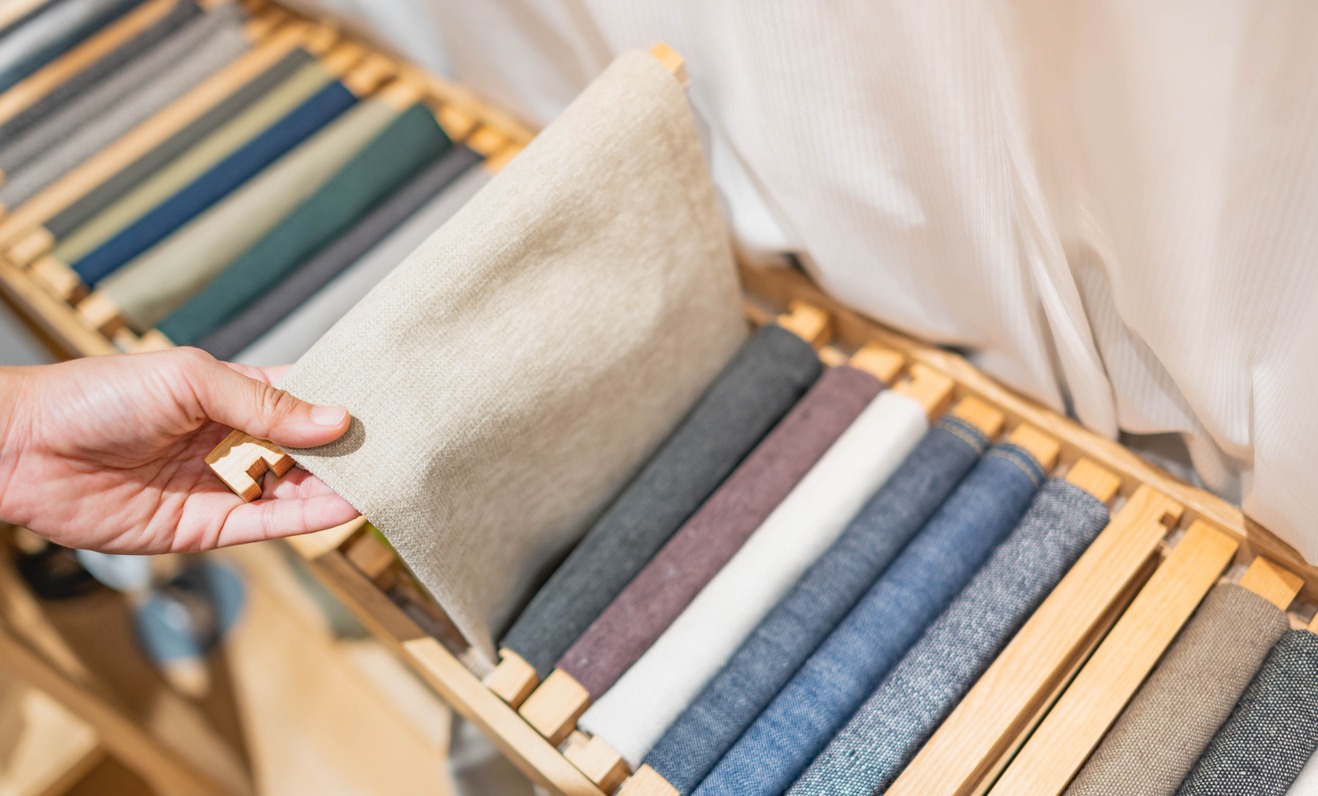 You may like a beautiful dress or a stunning cardigan, but if it's made from man-made fabrics, think twice. There are a lot of fabrics that look fine but can get too hot, making you sweaty. It's best to look for cotton, linens, silks, and denim that you can wear all day long. It also helps to know what kind of fabric is best for a specific clothing item. 
However, not all vintage items come with labels indicating what it's made of, so it's a big help if you know what every fabric feels like. It will take time, but if you pay close attention to its composition and care labels, you will learn how to recognize a fabric by touch.
Touching the fabric can also help you determine if the piece is worth buying. Some pieces may fall apart on you, making it a waste of money. If an item looks and feels like it's pulling, cracking, fading, or pulling apart, it's best to leave it.
Learn how to handle the kind of fabric you buy.
If you're buying vintage clothing, chances are you're going to go home with different types of fabrics. It's essential to learn the basics of washing and drying other materials so that nothing is ruined. Cotton is easy to deal with, as well as polyester and nylon, but the latter two don't like heat, so don't use it with irons and tumble driers. Wools and silks are delicate and need to be hand-washed, and certain labels specify dry clean only. And sometimes, you may wash an item correctly but ruin it in the way you hang them. For example, stretched-out jumpers must not be hanged upon their shoulders, as it can stretch it out too much and ruin it.
Don't forget that it can be altered.
If there's a vintage slip dress that you can't pull down your hips, it's probably not going to fit. But if it's too big, there's a chance that it can be altered. This is why you need to be open-minded – you have to use your imagination! If the pants are too long, a good tailor can make them shorter and keep the original seam. If a dress looks almost perfect but a bit off at the bust, a dressmaker can adjust the seams to fit your size.
However, don't overestimate your tailor, either. As a rule of thumb, only get clothes that are about one to two sizes too large or small. Beyond that, the tailor may have to move the seams or resew the whole garment, which can get very expensive. There are also some instances when repairs and alterations are just not possible, such as hand-beaded garments.
If in doubt, start with accessories.
If you don't know where to start, you can always dip your toe into the world of vintage clothing by buying vintage accessories. Try on some vintage jewelry , scarves, bags, or belts. Most vintage shops may also have suitcases or baskets filled with gems waiting to be found.
The post A Guide to Buying Vintage Clothing first appeared on thedailyvogue.com.