It is a common perception that women dress to impress others. While it may be true for some women, it certainly can't be generalized for everyone. For centuries, women have been debating about their clothing styles that look chic in every season. Jeans and casual shirts have been in fashion for a long but are they the only options? Certainly not!
Due to their modest designs and comfort, skirts have been in women's closets for a long. They are preferably worn by women who want to achieve a fashionable yet decent look. Over time, the size and design of skirts kept changing according to season and region. Wearing skirts frees the legs like no other piece of clothing. Many women prefer to wear skirts regularly because of the comfort they provide and the style statement they convey.
Wearing miniskirts in summer is common. It can be paired with a variety of tops and shirts. Almost anything looks good with a lovely skirt. But wearing skirts in winters, now that is a real question. We don't blame you for loving skirts so much that you can't accept not wearing them even in freezing winters. Look no further ladies, we bring you tips and tricks on how to rock skirts in winters too:
Wear Thick Tights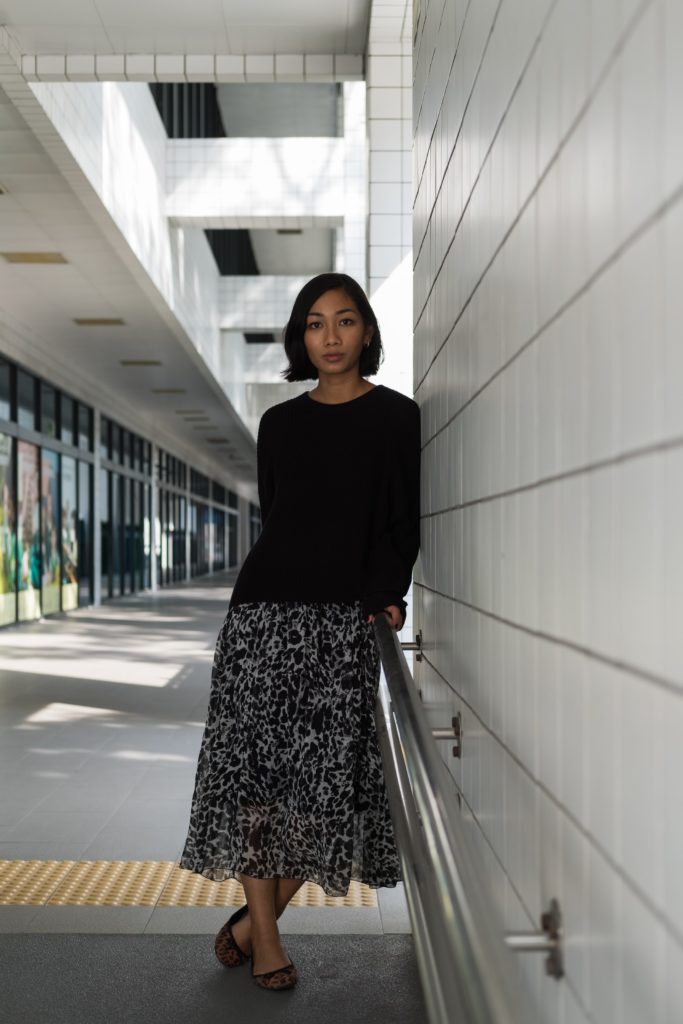 Tights can be troublesome for many women, but they can be a real game-changer when it comes to dressing for winter. Sure, you can wear a sweater on top, but what to do about the exposed legs under the skirt? Tights are a great way to complement skirts. Not only do they protect from cold, but they also look good under short or knee-length skirts. It is best to choose a thick material like wool or cotton for tights. 
Some women prefer sheer pantyhose under skirts, but we recommend that you leave pantyhose for summers and stick to tights for winters.
Choose Longer Skirts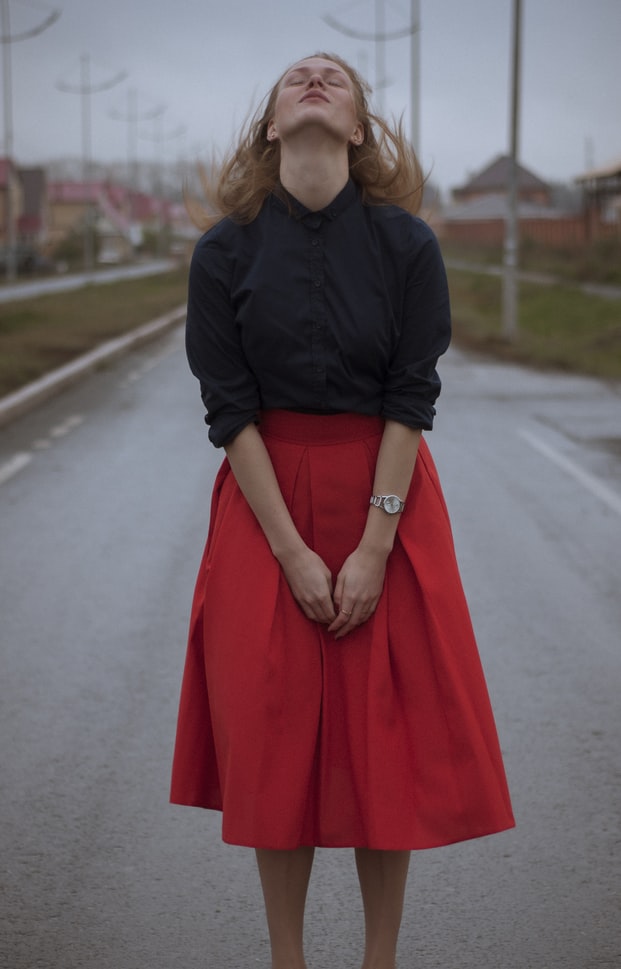 We get that you love short skirts, but it is not a good idea to expose the legs in freezing cold, especially if you have to remain outside for long. Try pairing your tops with knee-length or full-length skirts. They will never be out of fashion. Long skirts look regal with woolen tucked-in sweaters or turtlenecks. 
Wear some ankle boots, and you will look fabulous in your attire. There is no need to catch a cold just for your love of skirts when you can make do with long skirts. This is one of the many best things about skirts; you can adjust them according to your requirements.
Wear Long Boots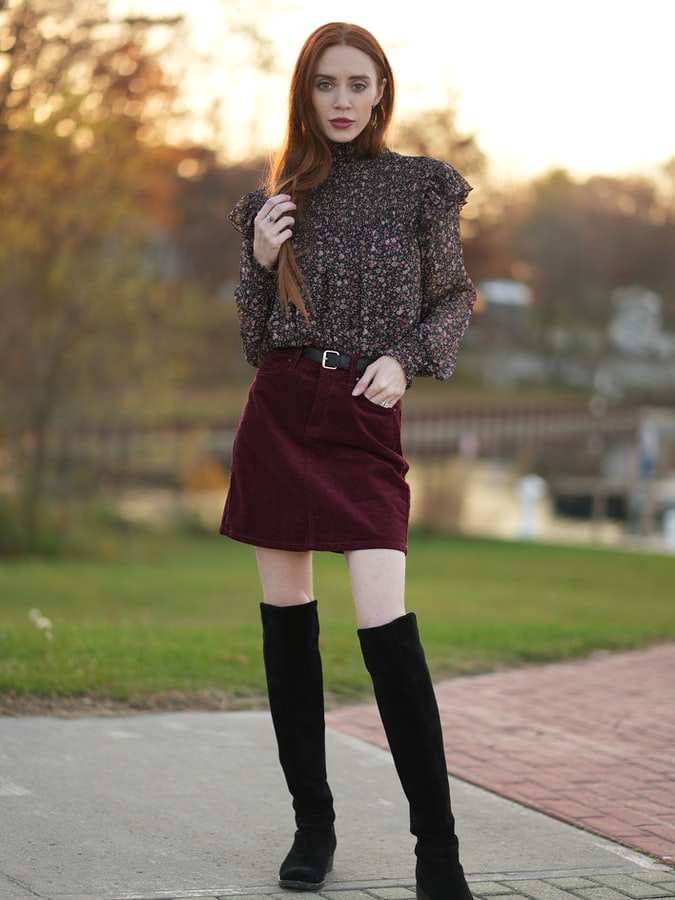 If you belong to a region where you get extreme cold with snowstorms, this one is for you. Style your look with a skirt by wearing long boots. Not only will they complete your look and protect your legs from cold, but they will also help you walk in the snow. Invest in some good-quality boots that have a firm grip at the bottom. You should make sure that the boots have an inner lining to ensure extra heat. You will enjoy the frill of your skirt without getting cold legs.
Baggy Clothes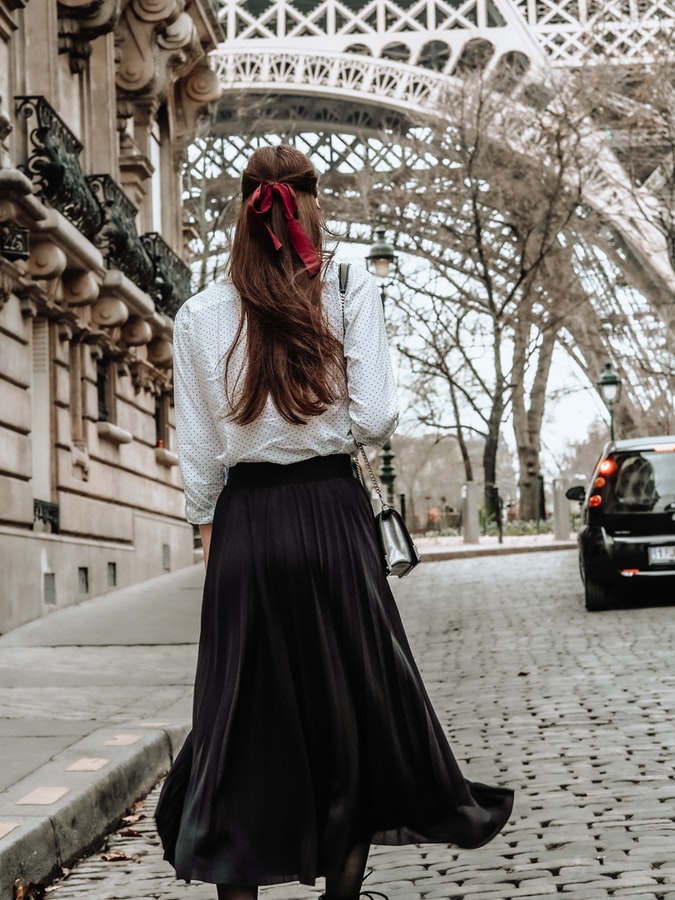 We understand that not everyone likes long skirts. Some are more comfortable when the wind touches their legs despite it being freezing cold. It is natural that they will feel cold under short skirts, but that does not mean they can't protect themselves. We recommend pairing short skirts with thick baggy sweaters. Oversized clothes are a luxury to so many people; oversized sweaters are just plain heaven. 
Tuck your sweater in, let your hair loose, put on comfortable shoes, and you are ready to go in those skirts. Of course, you will have to make sure not to stay outdoors for long. That is why this style is suited best for indoors.
Warm Material for Skirt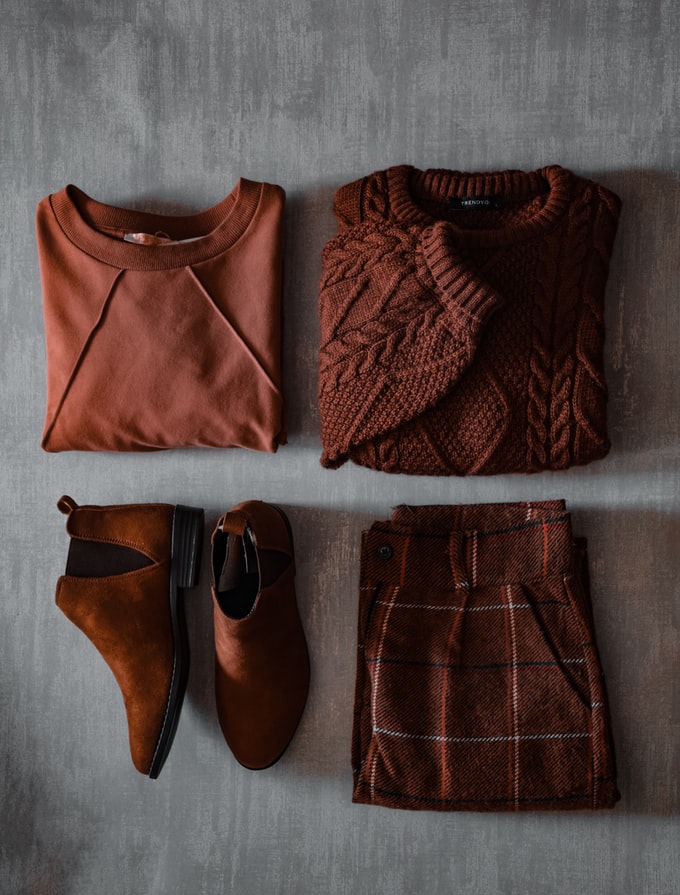 In summers, thin flowy skirts are the preferred choice. They feel amazingly good in windy weather and at beaches. You will have to get a bit more selective for winters while choosing the suitable materials for your skirt. Even if it is a short skirt, we would want our covered legs to get at least some heat. For that purpose, thick materials like wool or leather work like a charm. They will keep you warm in the cold while enhancing your chic look. 
Double up The Skirts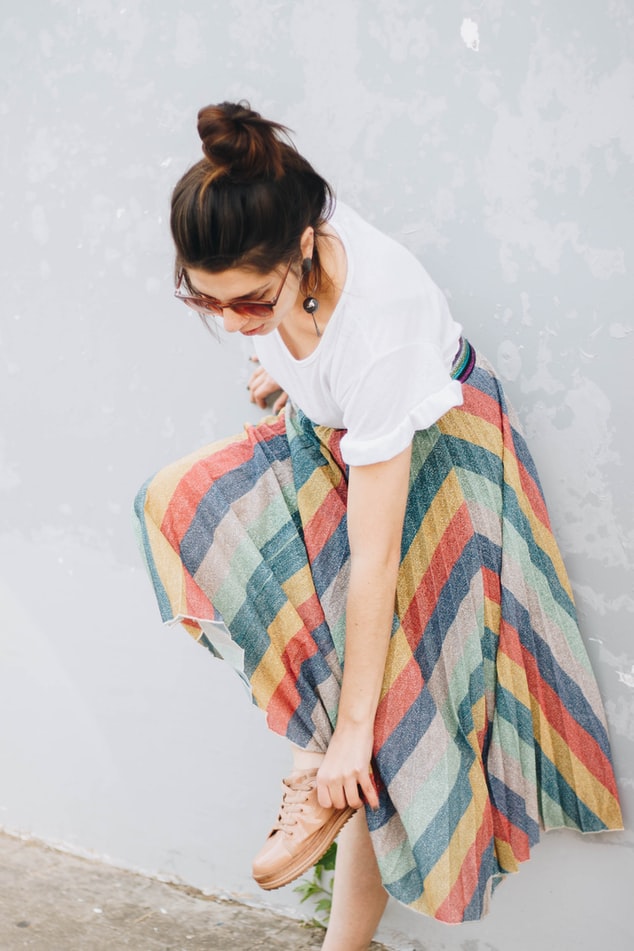 Okay, this might sound odd but hear us out. Since you are such a fashion enthusiast, why not try out wearing two skirts at a time? Wear a short, non-flowy skirt under a longer or more flowy skirt. You can also try a slit skirt to give yet another stylish look. The inner skirt will keep you warm while the outer one does the fashion part. 
The outer skirt can be made of chiffon or silk lined with fancy laces if you want a funkier look. Either way, your look will get a lot of admiration while you don't have to worry about catching a cold.
Keep Your Feet Warm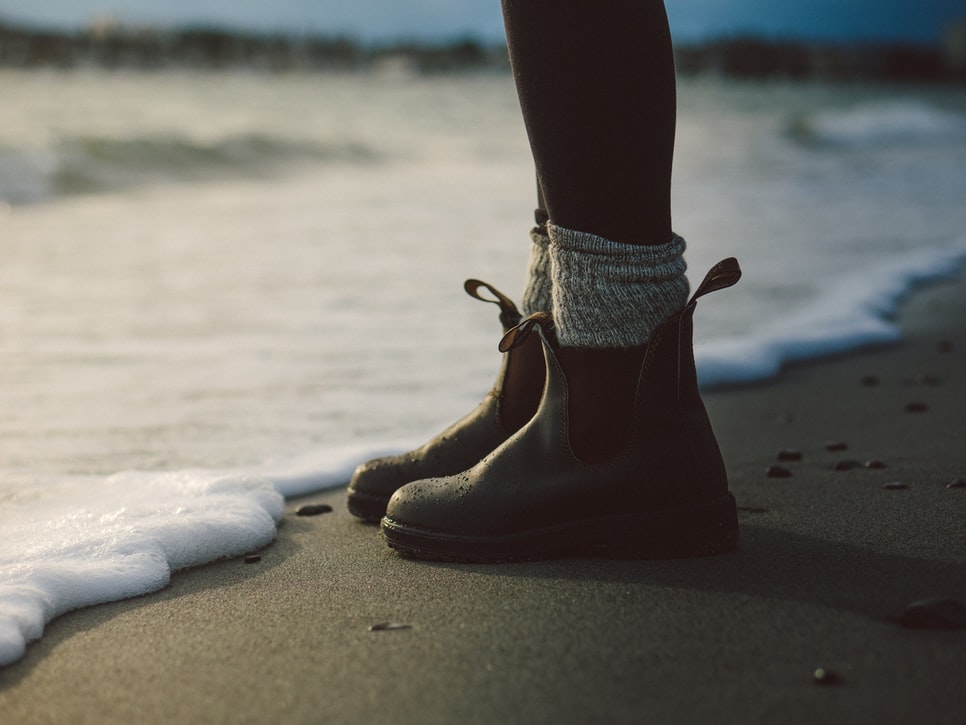 Believe us when we say that if your feet are cold, your whole body will feel that cold no matter how many layers you have worn. If you want to enjoy wearing skirts in winter, you have to take special care of your feet. Wear outdoor socks below the boots. Make sure that your boots are lined with fur or leather to ensure enough heat. Also, it is most important that your shoes do not absorb moisture during snow and rain. With warm feet, you can easily wear any kind of skirt with proper clothing. 
Wear Slim Pants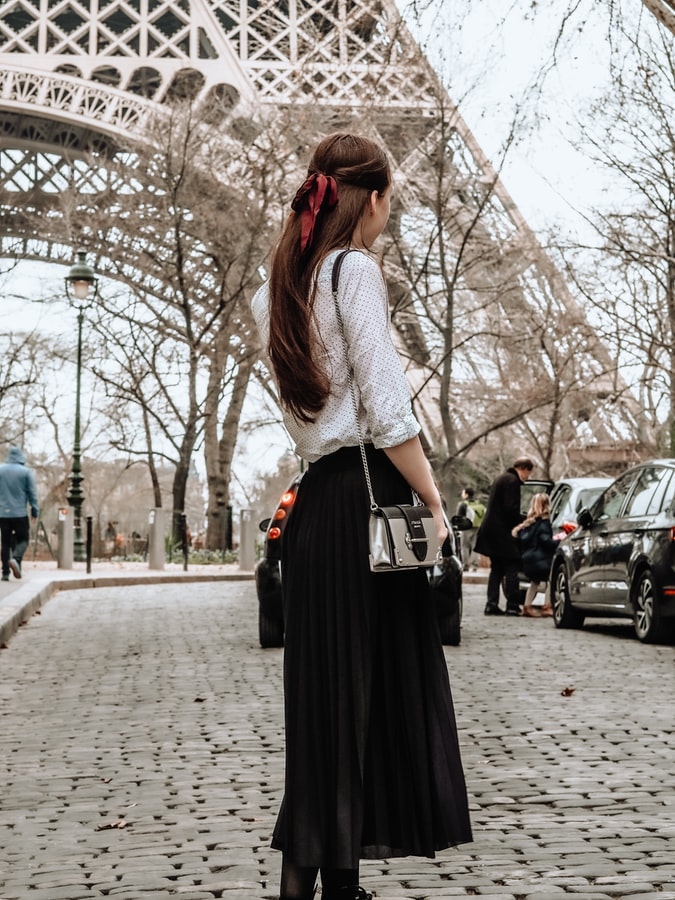 Not a fan of tights? No worries, you can make do with your slim-fitted jeans under short skirts. You will be surprised to know that some designer brands have come up with skirts that are attached to jeans. They are perfect for winters with the styling of the skirt while getting warmth from jeans. Make sure that your jeans are of neutral colors so that they don't ruin the overall look.
Don't Forget Warm Accessories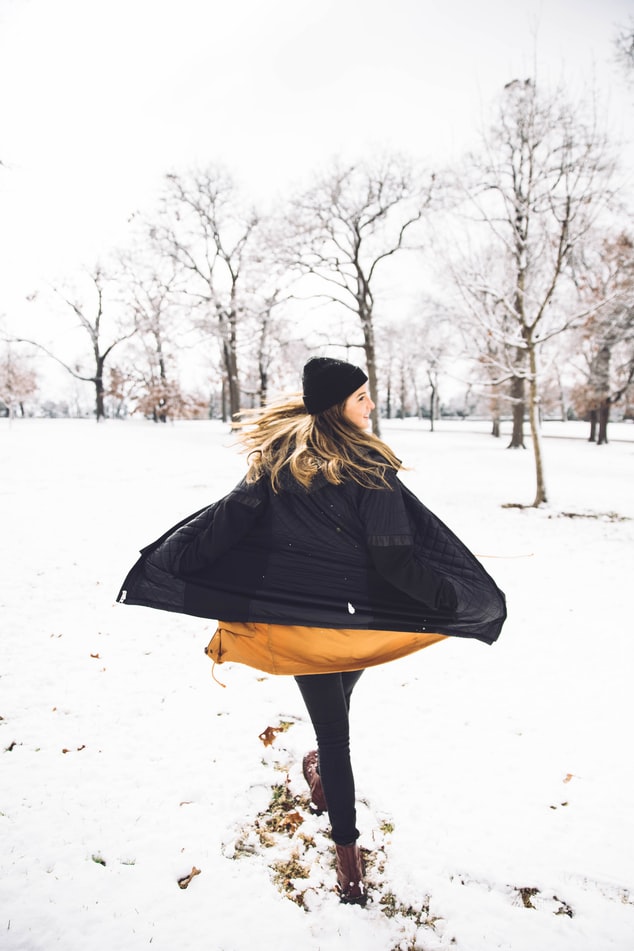 We can't emphasize this enough – keep your whole body warm if you want to keep enjoying wearing skirts. That means a single sweater is just not enough. Woolen gloves, a scarf, and a warm beanie are absolutely necessary. 
Since your whole body is covered, exposed legs will not make much of a difference.
Apply Lotion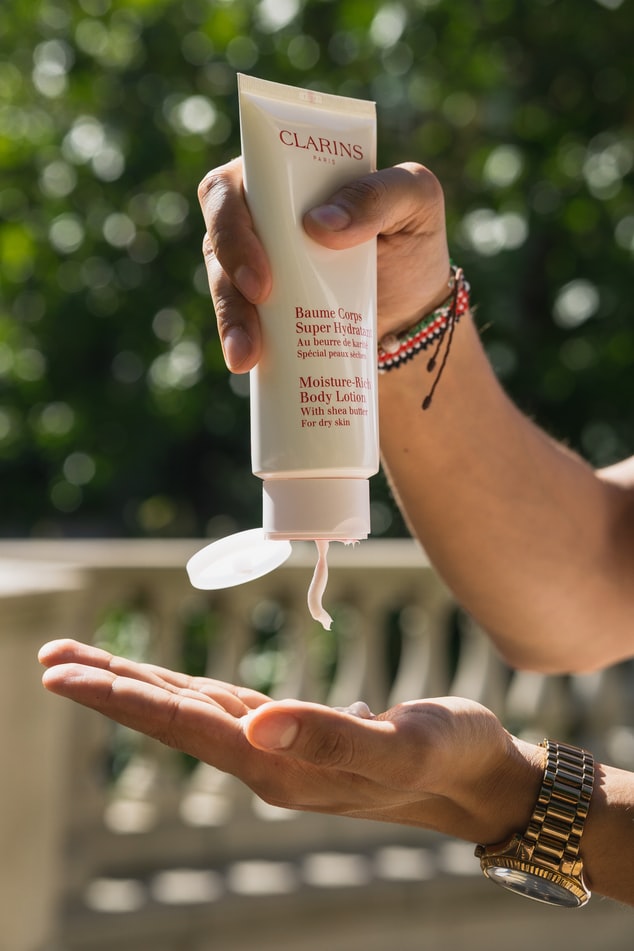 Before wearing anything, apply a generous amount of moisturizer on your legs. After that, wear your stockings or tights under skirts. It is said that the lotion helps in keeping the skin warm and cozy. After all, winters do turn the skin dry and flaky. Applying lotion before getting dressed is just another way of staying hydrated and comfy in winters.
Skirts – A Chic Piece of Clothing
There won't be a time when skirts will never be in fashion. No matter your size or height, skirts are sure to give you an elegant yet stylish look. You will have to take care of a few things for different seasons before taking out your skirts. Winters are tricky when it comes to styling. With a bit of effort, you can stay warm and carry that skirt with ease.
The post How to Wear Skirts When it's Cold Outside first appeared on thedailyvogue.com.