Karl Lagerfeld, most known for his work as the creative director of Chanel, is one of the most influential fashion designers of our time. Throughout his career, Lagerfeld majorly impacted the fashion world in different ways. He created revolutionary clothing lines, reinvented fashion brands, and brought new models to the world.
Learn about Karl Lagerfield and his impact on the world of fashion:
Early Life
One of the most critically acclaimed fashion designers in the world, Karl Lagerfeld was born Karl Otto Lagerfeldt in Hamburg, Germany, to Elisabeth Bahlmann and businessman Otto Lagerfeld. His father owned a company that produced and imported condensed milk to Germany, while his maternal grandfather was a politician for the Catholic Centre Party. He and his older sister, Martha, and half-sister Thea, grew up in a wealthy home. Intellectual activity was encouraged at their house, and talk at the dinner table included subjects such as religious philosophy.
The famous fashion designer has never revealed the exact date of his birth and always claimed to be younger than his actual age. However, it's believed that he was born on September 10, 1933. He was also known to misrepresent his parents' background. For instance, he claimed he was born in 1938 to the "Elisabeth of Germany" and Otto Ludwig Lagerfeldt. These claims were proven to be false, as his father was from Hamburg and has no Swedish connection. There was also no evidence that his mother, a daughter of a middle-class local politician, called herself the "Elisabeth of Germany."
When Adolf Hitler rose to power during the 1930s, the Lagerfeld family moved to a rural area of northern Germany, where he was cut off from any knowledge about the Nazis. His family was shielded away from the deprivations of World War II because of his father's business interests in Germany.
Lagerfeld showed great interest in visual arts, design, and fashion as a child. As a child, he was always making sketches, no matter what they were doing in class. He said he learned more constantly by visiting the Kunsthalle Hamburg museum than he ever did in school. He often cut out pictures from fashion magazines and was known to be critical of what others were wearing to school.
During his teen years, after his family returned to Hamburg, Lagerfeld immersed himself in the world of high fashion.
Career and Legacy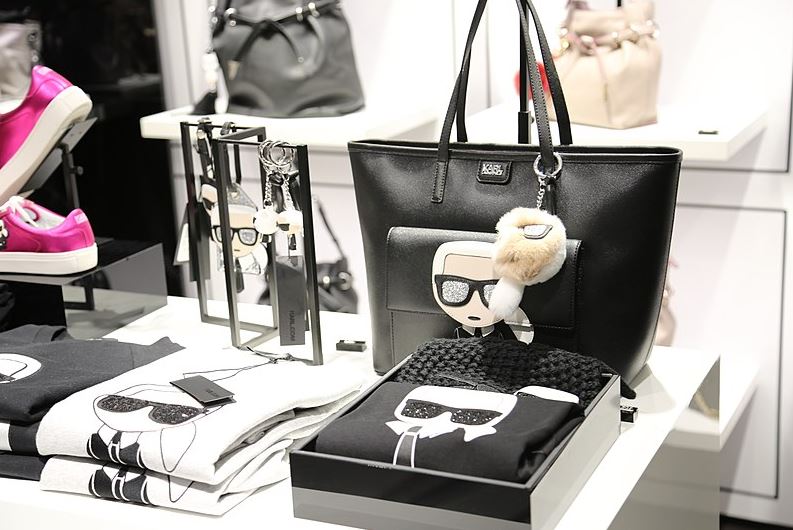 Like his father, Lagerfeld removed the "t" at the end of his last name early in his career to make it sound "more commercial."
At the early age of 14, Lagerfeld saw that his future was made elsewhere. With the blessing of his parents, he moved to Paris. After two years of being there, he submitted a series of sketches and fabric samples to a design competition. He ended up taking first place in the coat category and met another winner, Yves Saint Laurent, who would also later become a famous designer and a close friend.
Soon after, Lagerfeld was hired by Pierre Balmain. He worked there as an assistant and later apprentice for three years.
In 1958, Lagerfeld became the artistic director for Jean Patou, and then in 1964, he went to Rome to study art and history. He worked with Tiziani but soon started working freelance for many brands, including Chloe, Valentino, Krizia, and Charles Jourdan.
In 1967, Lagerfeld was hired by Fendi to modernize their fur line. His groundbreaking designs became known as innovative and in-the-moment. He introduced the use of rabbit, mole, and squirrel pelts in high fashion.
Lagerfeld achieved international fame and success when he was hired by Chanel in the 1980s. Back then, Chanel was a near-dead brand at the time since the death of Coco Chanel a decade before then. Lagerfeld reinvented and revived the company and made it a huge success by revamping its ready-to-wear fashion line. He also integrated the interlocked "CC" monograph of Chanel into a style pattern for the brand.
That decade, Lagerfeld became a major star in the fashion world. He was a favorite among the press, and he loved to record his social life and changing tastes. Around that time, Lagerfeld also launched his own label, which he built around the idea of "intellectual sexiness." Over the years, his brand developed a reputation for making quality tailored pieces with bold accents, like cardigan jackets in bright colors. He sold the label to Tommy Hilfiger in 2005.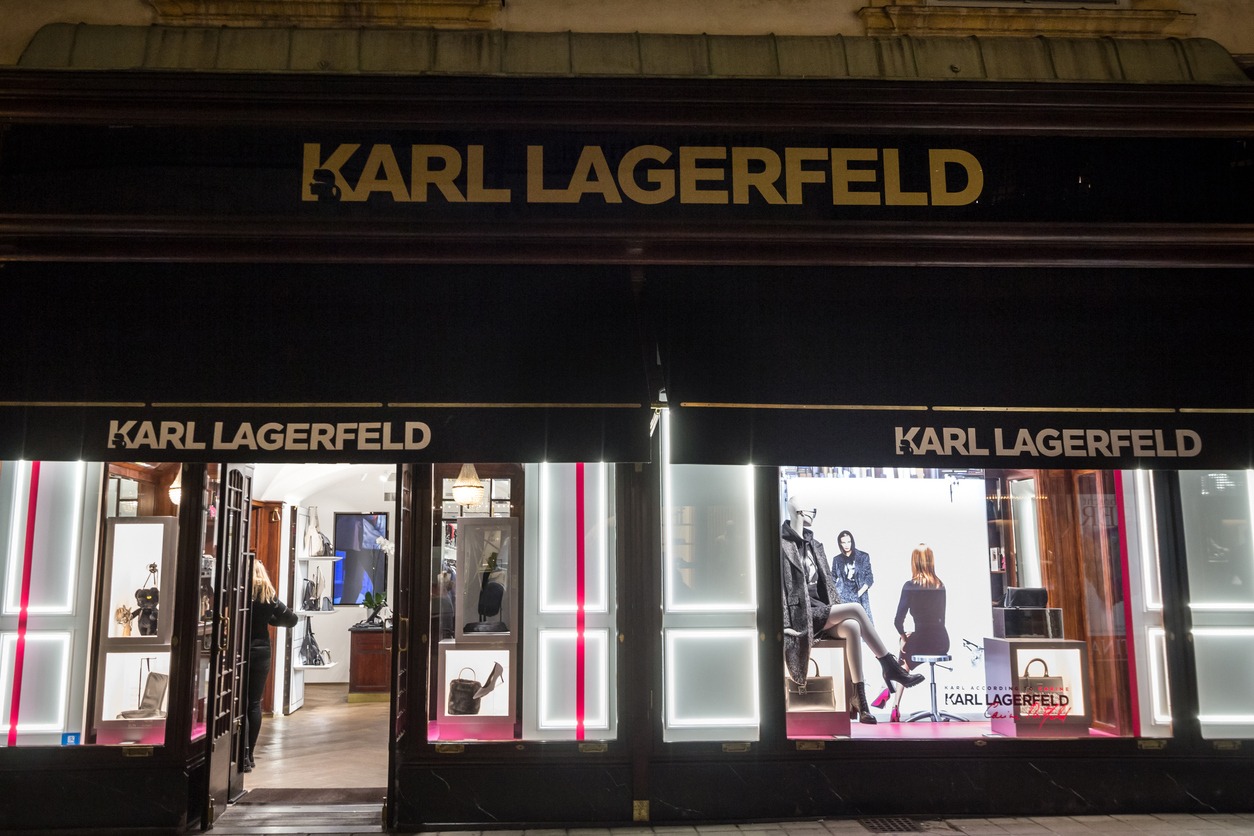 Throughout the rest of his career, Lagerfeld maintained a busy schedule. His work also crossed over into film and photography.
In 2006, he launched a new collection for men and women, known as K Karl Lagerfeld, which included a wide range of jeans and fitted T-shirts. In 2011, he designed a line of glassware for Orrefors and created a new clothing collection for Macy's. He opened his first Karl Lagerfeld Store in Doha, Qatar.
Death
Lagerfeld began slowing down as he advanced into his mid-80s. He sparked concern by not appearing at the end of his Chanel shows in Paris in early 2019, and the house attributed it to his being tired.
On February 19, 2019, it was announced that the designer passed away due to complications from pancreatic cancer. Lagerfeld requested no formal funeral with plans of cremation, and he wanted his ashes to be spread at secret locations.
Lagerfeld's memorial happened on June 20, 2019, at the Grand Palais with "Karl For Ever," celebrating the designer's life. After the memorial, the house of Karl Lagerfeld hosted a collection of reimagined, iconic white shirts called "The White Shirt Project."
Karl Lagerfeld's Impact on Fashion
He completely transformed Chanel.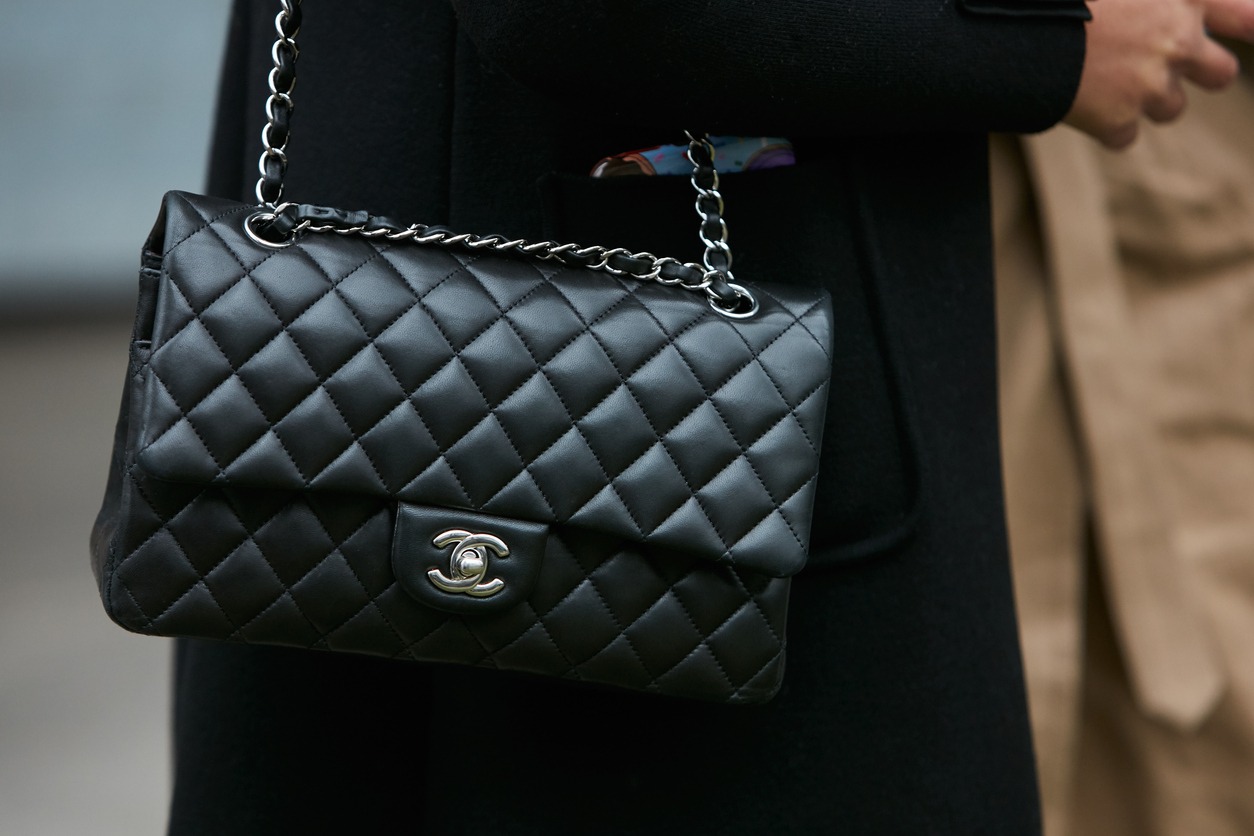 Lagerfeld completely transformed Chanel when he became the brand's creative director in 1983. He rethought classic models, added a new cut, boldness, unusual details, and unique styles. Because of him, the Chanel house became an ideal platform for creativity, and the brand itself was reborn from the ashes.
Before Lagerfeld was hired, Coco Chanel had just recently died, and the company was heading nearing a financial collapse. Lagerfeld changed Chanel's reputation almost immediately after being hired.
Lagerfeld shifted the brand's focus from fragrances to fashion. His one-of-a-kind designs and trends like pearls, tweed jackets, and quilted bags made Chanel the most iconic and biggest name in fashion. Lagerfeld incorporated the signature Chanel fabrics and detailing like tweed, chains, and gold accents. He used tweed into the upcoming grunge style and placed the brand's monogram on unexpected items, like jewelry and flashy belts.
Even Chanel's famous monogram that was emblazoned with two interlocking letters. "CC" was created by Lagerfeld in the early '80s. This trademark was designed to represent the brand's creator, Coco Chanel.
He kept what was the signature for the brand but helped it to bring the brand to what it is today. Thanks to his creative genius, Lagerfeld widely contributed to the success of the House of Chanel worldwide.
He reinvented the symbol of the brand Fendi.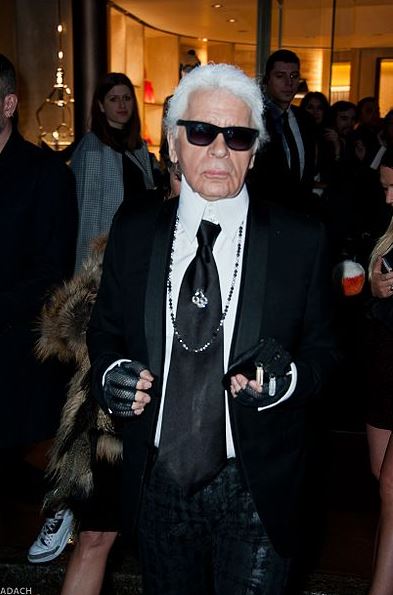 In 1965, when Fendi was exclusively associated with rich housewives in fur coats, Lagerfeld brought a breath of fresh air. He modernized the fur line and invented the famous emblem, the "FF," which became a symbol of the brand. Lagerfeld became the head of the brand for 50 years.
During his first year at the company, Lagerfeld created unconventional designs that included squirrel and rabbit fur, both of which have never been used before in fashion. He also incorporated fur into everyday wear, when it was only worn for formal occasions. 
He was the first designer to design freelance.
Freelancing is extremely common today, but in 1962, Lagerfeld became one of the first fashion designers to work freelance. When he took the leap, it was revolutionary. Lagerfeld worked alongside Balmain and gained even more experience in the industry by working as the art director for Jean Patou. Soon after, he began freelancing for a multitude of brands, including Valentino, Chloe, Krizia, and Charles Jourdan.
He became the first designer to collaborate with H&M.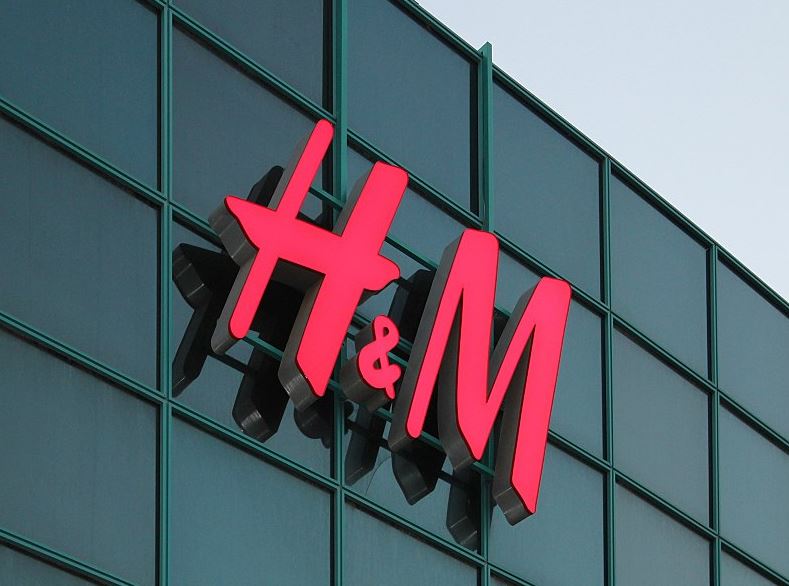 Lagerfeld collaborated with fast-fashion brand H&M in 2004 to create a collection of 30 pieces. The entire line sold out in minutes and led H&M to collaborate with other designers, including Balmain and Moschino, in the following years.
He became the first fashion designer to create perfume without his own fragrance label.
While working for Chloe in 1975, Lagerfeld became the first fashion designer to create a perfume without having his own fragrance label. The perfume was also called Chloe and indicated "Parfums Lagerfeld" on the bottle.
While Lagerfeld wasn't the first to introduce perfume to the fashion world (It was Coco Chanel, when she released her first scent, Chanel No. 5), he was the first to attach his full name to the product.
He was responsible for the fame of some well-known models.
Many of the world's famous models can attribute some of their fame and success to Lagerfeld. He worked closely with models of the '80s like Claudia Schiffer and Linda Evangelista. The late designer recently took people under his wing and gave them spots for their first-ever Chanel fashion shows, including Bella Hadid and Cara Delevingne.
The post Learn about Karl Lagerfeld's Impact on the World of Fashion first appeared on thedailyvogue.com.