The 21st century is the experimental age where everyone is out there trying out all the new trends. While some of them appear cool and become a part of everyday fashion, some trends appear to be quite weird. Such trends gain attention for them being controversial and the fact that public opinion on both sides is quite strong.
Among the most recent fashion trends that are gaining attention once again is the belly chain trend. Yes! You heard that right. And before you ask, it's a strictly women trend which men aren't following as of now.
What are Belly Chains?
A belly chain can be considered as a jewelry item among the Indian culture which is now getting popular in the western world as well. It is a chain that is wrapped around the waist. In Indian culture, women that are being married are especially using these chains to add more to their beauty.
They are made of either silver or gold while you may also find some fake ones made out of cheap plastic. Traditionally, these were only worn by the elite but now they are very common. In a few extreme practices, navel piercing is also done along with a belly chain. This may sound painful but yet again, it is a rising trend all over the world.
History of Belly Chain Trend
Belly Chains originated about 4000 years ago in the Indian subcontinent. Research by experts shows that the belly chain trend was popular in India among men and women both. However, it was given a high sacred value as these were usually worn in religious ceremonies, festivals, and were used to prove affluence as well.
At the time when the Indus Valley Civilization was active, the waist chains or belly chains were a famous jewelry item and were even presented to the gods in the Hindu religion. A waistband was a similar concept where instead of a chain, it was a strapped band all over the waist and was a famous costume of the Rajasthani community of India.
Many ancient writings and poems suggest that belly chains and waistbands have been a popular trend in India. Even today, every newborn in the Tamil Nadu province of India receives a belly chain as a part of the long-drawn followed cultural practices among the entire community.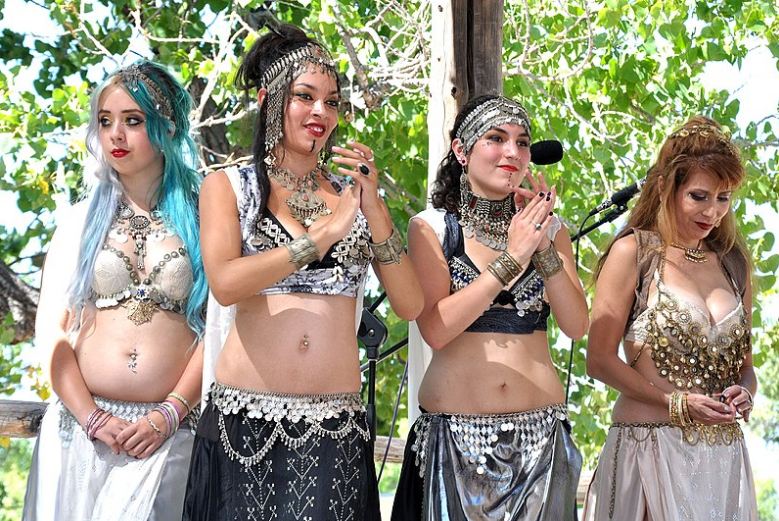 Should You Try the Belly Chains?
The Belly Chains are surely an interesting trend which is usually followed by the slim and smart, but you can give it a try even if you have a bigger waist. Try wearing out one when going to the beach and they might suit you very well. Women have tried it out with a bold jacket and some ripped jeans and believe it or not, they did get some amazing compliments.
Different brands are now encouraging women to try out the belly chains by selling them. The famous clothing brand, Chanel, has added belly chains to their skirt suits, bikinis, and jeans sections while Dior has also modeled them with a knit sweater and some logo pants.
This just makes one thing very clear. The trend is surely coming back, and we believe it might stay for a bit longer this time.
Belly Chains as Gift Items
Sounds weird? But a great way to give someone a gift can be with specially designed Belly Chains. Many have gotten theirs customized with the first alphabet of their name or their spouses' name. The chains are also available in multiple colors so that matching can be done accordingly.
Most recently, it was seen that the belly chains were being endorsed by many of the popular celebrities as well which includes Beyoncé, Bella Hadid, and Kylie Jenner as well.
If you also want to follow this cool trend of belly chains, start off by buying some of the best ones listed below.
Product Visual Where to Buy PEARLADA Minimalist Beach Bikini Body Chain 18K Gold Belly Chain Adjustable Shell Charms Jewelry Handmade for Women Fashion Sexy Waist Chain
Althrorry Waist Beads Body Jewelry, Colorful Belly Beads, Bead Jewelry, Belly Chains, Waist Chain (2 Piece)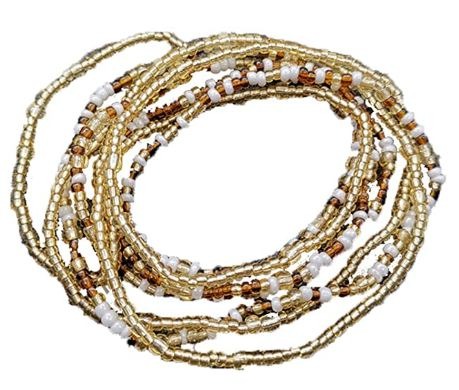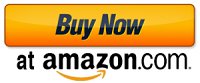 Aheli Bollywood Style Waist Chain Jewelry Kamarband Patta Womens Belly Chain Sari Saree Belt Indian Traditional Ethnic Jewelry for Woman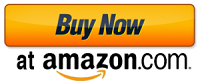 S925 Sterling Silver Sexy Waist Belt Belly Chain Adjustable Charm Body Chain
COOLSTEELANDBEYOND Steel Belly Chain Belly Button Ring Body Jewelry Piercing Navel Ring with Long Dangle Cubic Zirconia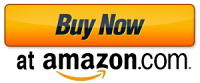 idealway Summer Beach Carved Flower Tribal Gypsy Silver Coin Tassel Waist Chain Beads Natural Turquoise Belly Body Chain
Best Belly Chains
PEARLADA Minimalist Beach Bikini Body Chain
If you are looking for something simple to start with, this chain is just the perfect one for you. The length is 31.5 inches while it comes with a 6 inches extender too so you can wear it. The most unique thing about this chain is that it has a strand of 18k gold plated beads. Since it is an Amazon's choice product, we are already quite sure of the quality and durability of it.
With the lobster clasp, it becomes easy to hold it onto a lock and untie it as well. Since it is quite simplistic, one can wear it casually throughout the day. Other than that, it is suitable for all activities such as beach, prom, dance, party, etc.
Note that this is a completely safe product for your body as it is a nickel and lead-free product.
Althrorry Waist Beads Body Jewelry
If you are looking to get the original Indian touch in your belly chain, this one is a perfect choice. Coming in 9 different colors and design patterns, buy the ones that match suitably with your dress. The chain has been made of colorful beads arranged in a random sequence.
Being the number 1 best seller for the women's body chain category, you will find it to be matching your exact requirements and fulfilling the expectations. Note that this one is a bit fancy and would only suit you if you are going to a party. It isn't designed for day to day wear. The length of this belly chain is 32.28 inches.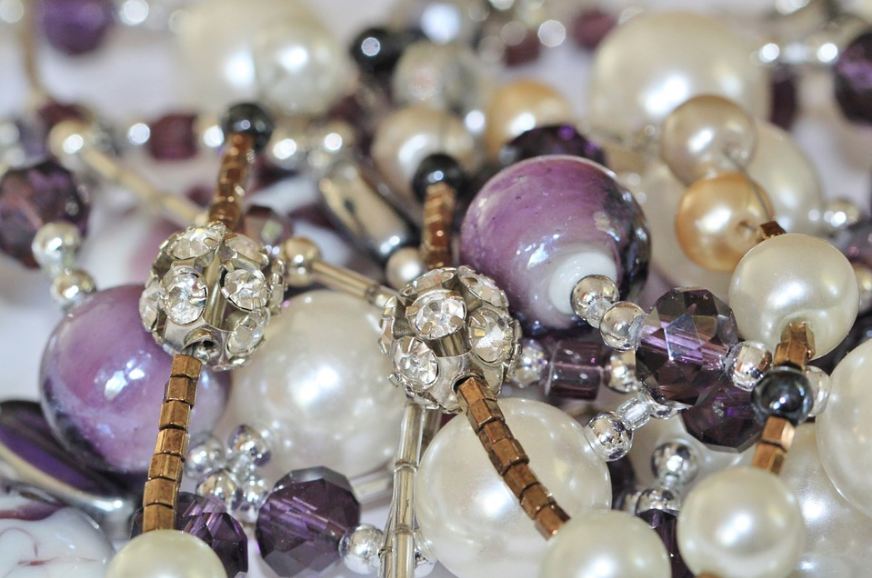 Aheli Bollywood Style Waist Chain Jewelry Kamarband Patta Women's Belly Chain
A flawless belly chain that truly represents the Indian culture from where these amazing chains have actually originated from. It is made by an Indian brand, Aheli, which is why you would know that they are an authentic product to buy. With the aesthetic ethnic jewelry around your waist, it sparks off the real beauty for any wedding, engagement, anniversary, and party.
Whether you want to buy it for yourself or you want to give someone as a gift, this is going to be an outstanding item. We advise that you keep it away from all kinds of perfumes and chemicals so that it lasts for a long time. Always clean it with a soft cloth.
S925 Sterling Silver Sexy Waist Belt Belly Chain
Another extraordinary belly chain that you will love is the one by Silver Mountain. Unlike all the others that we have mentioned, this one is demanded the most because it is available in four unique styles, each of which appears better than the other. There is a heart design, bead design, dangle heart, and starfish design as well.
These belly chains are made out of 100% 925 Sterling Silver and have a platinum polish finish applied over them as well. This means that they won't lose their original color, grace, or shine even after consistent usage. Accessories that come with the complete package include a gift box and silver polishing cloth.
COOLSTEELANDBEYOND Steel Belly Chain Belly Button Ring
As we mentioned, many people often go to the extreme ends when trying out new trends, and getting a piercing done is one of those when you are trying out belly chains. The belly button ring is one such jewelry piece that comes in the form of a long dangle. It has been made with Brass &Stainless Steel which is why we know it won't break down easily.
With a polish applied to give it a luxurious feel, it shines brightly making it look attractive. A unique fact about this is that there is a stone in this belly button ring which is Cubic Zirconia and 7mm in size. The total length is 2.8 inches.
idealway Summer Beach Carved Waist Chain
For women who love more designing, they would love all of these waist chains. Five different designs are offered by the company each of which gives away the real Indian vibes you might be looking for. The chain is 39.4 inches in the length so be sure to match this when buying out your waist chain.
Complement any look with these amazing waist chains. Buy 2 or 3 so that you can match one for every occasion and you don't have to repeat any of the accessories. We hope you have an amazing purchase experience.
Conclusion
We can evaluate that the belly chain trend may look odd to some, but it may not be an entirely bizarre trend that has stormed the internet. Although a part of the Indian culture, it is mostly getting fame when top celebrities and brands have endorsed it. Follow out this trend by buying your belly chains today.
In case you are wondering about other fashion accessories that could help you out in a better styling, we suggest you visit the page – What Fashion Accessories are Popular?
We also have some tips for you just in case you are interested in buying the designer clothing and accessories at Tips for buying the best designer clothing and accessories
The post The Belly Chain Trend is Coming Back first appeared on thedailyvogue.com.