Fashion is all about confidence. When it comes to wearing shoes, it reflects the personality behavior of a person. However, if you want to look good by wearing attractive shoes, you don't have to give up comfort. Contrary to a popular belief, beauty is not always a pain. What most women don't realize is that the shoes affect the whole body. It is especially true but yet denied by most women.
Picking up the wrong size and stiff back can ruin your posture when you want to look classy. Imagine doing a powerful walk with a sloppy posture. When choosing the right pair of women's shoes, it is not all about the size. Also, you have to consider the style, flexibility, art, material, etc. The most important question you should be asking yourself is what goes right with this pair of shoes. 
Ultimate Guide to Women's Shoe Fashion
Things To Consider While Buying Women's Shoes
When you are buying a pair of shoes, you should be focusing on the combination of fashion and comfort. The other factors that you must consider are quality, size, design, color, etc. When you get the right type of shoes for your outfit, you will look great. You will get the compliments you have been looking for. 
With improper footwear, you welcome such risks:
Bunions

Ruining Your Posture

Hammer's Toes

Back Pain 

Calluses/Blisters

Ingrown Toenails

Foot Ulcers
Comfort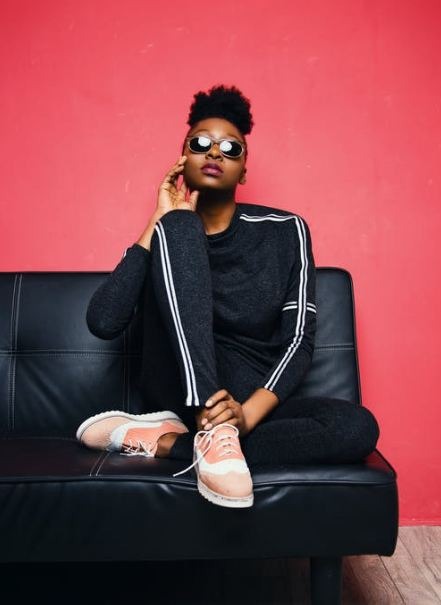 You don't want the shoes to affect your ability to walk. Therefore, getting the right size is essential. How can you measure the size of your shoes? If you want to do it at home then you need a paper, a pencil and a ruler. Trace your foot on the paper and make sure that you are as precise as possible. 
Using a ruler, you will be able to map the toes, heels, and sides of your foot. You can do it when you are buying an online shoe. On the other hand, when you go to a shop to buy shoes, you should make sure that the shoe fits your foot correctly. If it fits properly, you will feel comfortable all day.  
As mention earlier, size is not everything about buying the right shoe. Hence, you should be considering the flexibility of the shoe. Make sure that the shoe bends at the toes. Also, rotate the shoes at both ends to see if they have enough torque. 
Quality 
When looking for the quality of the shoes, you need to ask yourself these simple questions:
Is it clean?

Is the material strong but flexible?

Is it showing signs of damage?

Are the workmanship and construction of high quality?
You don't have to be an expert to inspect the quality of the shoes. But you should be able to judge the workmanship and construction of the shoes by just looking at the symmetry. Also, you should be looking for the lining and material match such as finish, overlap, color, etc. Some brands focus on comfortable, fashionable shoes for women. 
Foot Shape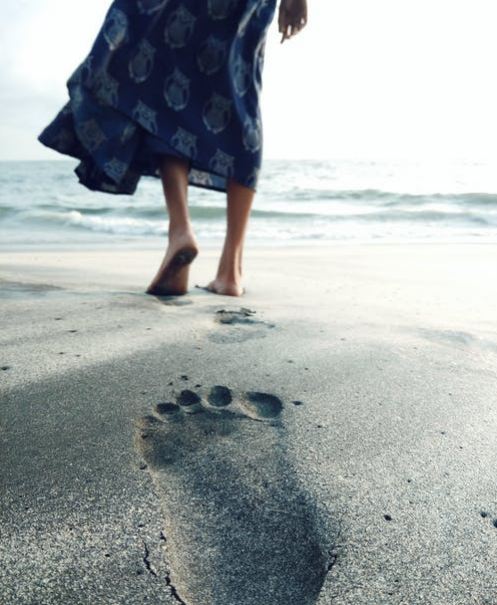 According to the thumb rule, the shoes should conform to the contours of your feet but not the other way around. For those who are having flat feet, arched shoes, especially heels are recommended by podiatrists. It helps to bend the foot more than natural. 
If you have wide feet, it is best to wear closed-toe shoes such as low shoes or athletic sneakers. Also, if you have constant foot pain, it is best to wear something less bulky like flip-flops and sandals. 
Versatile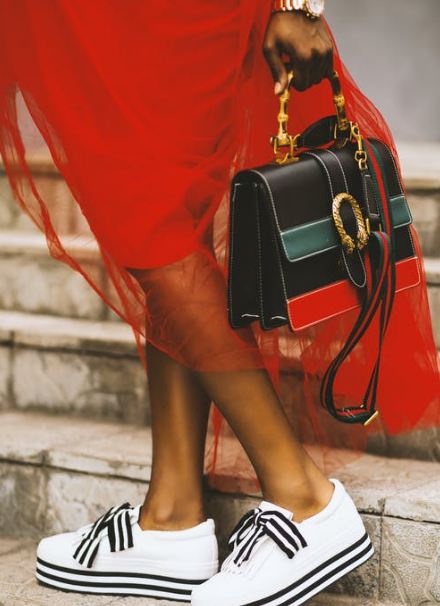 When you buy shoes, you don't buy them so that you can wear them with only one outfit or for one occasion. You look for something versatile and easily suited for different occasions. Fortunately, the right style and right accessories can match the different outfits for different events. 
On the other hand, some types of shoes like heels and moccasins or loafers are meant for formal wear only. In recent years, heels have become more prevalent for casual occasions. But loafers are still for job interviews and work. 
Weatherproof 
Finally, you should buy shoes that are weather friendly. This factor should be considered by the women who live in harsh climates or they travel to places where there is more than often rain or snow. Hence, you should be buying waterproof shoes for such climates. 
The weatherproof shoes are not ugly or bulky as you think of them. Some brands produce waterproof shoes that are fashionable, trendy, and practical. 
You see, you don't always have to compromise on style if you are considering buying weatherproof shoes. Hence you won't be compromising on the style and comfort while buying waterproof shoes. 
How To Par Footwear: Women's Shoes Style Guide
Heels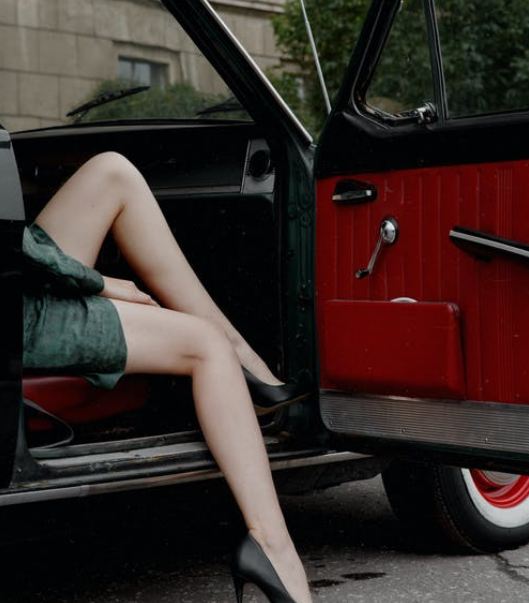 With the latest fashion trends, it seems like heels go with anything. From gowns to a pair of jean shorts, heels make your outfit look good. 
Color
You should match the color of the heels with the color of your dress. It not only gives you an elegant look but makes it easier to choose the outfits. This trend is being followed by members of the royal family like Meghan Markle and Kate Middleton. However, if you are avoiding looking too monochrome, you can use different shades of the same color. 
However, if you don't want to look too monochrome, you can use different shades of the same color. For example, if you are wearing a dark blue dress, the heels should be light blue. Also, you can contrast the heels with other accessories such as a handbag, nail paint, bracelet, etc.
Style
Stilettos and Kitten heels go well with formal dresses and skirts. The pencil skirts go well with the stilettos because they help to highlight the figure. With pencil skirts you should wear heels otherwise, you will be disheveled. Also, high heels are perfect to pair with skinny leggings and jeans. Even yoga pants will look great with ankle heels.
With platform heels, you can wear miniskirts. It gives you a classic look and uses it as a failsafe when you are running short on time. 
Accessories
With shorter heels, the short jackets and coats go well. The longer coats like knee-length coats look great with longer heels like stilettos. When you are wearing a formal dress, you can contrast the bag and jewelry with the heels. You will get more compliments with the added definition to the outfit. 
Boots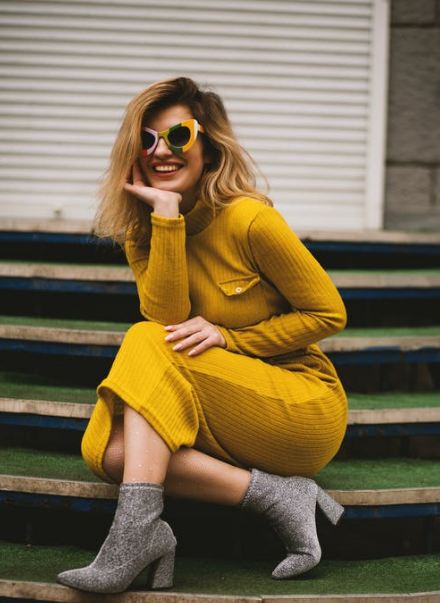 Boots add a bold reflection in the fashion choices. If you want to take a risk, then styling with boots will always pay off. Check out this collection of bohemian style shoes & boots in 2022 from MI IM for the latest styles and trends. 
Color
The monochrome rule applies to the boots when you are wearing a cream jumpsuit. You can pair it with cream boots to look amazingly stylish. Also, it is a good idea to match the patterns. Likewise, it is a good idea to match the patterns. If you are wearing a leopard print dress with leopard boots then it is nothing to worry about. The contrast between the boots and your outfit gives you a more casual look.
Style 
Contrasting the boots with your outfit is a great idea. The combat boots go surprisingly well with the dresses and tulle skirts. For a perfect contrast, you can wear rough boots and an elegant skirt. If you wear boots with the jeans, then roll them up. Make sure that the jeans are not covering the boots because it will kill the point of wearing the boots. 
You must not wear long boots with long dresses. Instead, wear shorts or miniskirts with knee-high or thigh-high boots. It will make you look taller while elongating your legs. 
Accessories 
For a perfect combination of your dress, boots, and accessories, make sure that you wear leather jackets with dark sunglasses. This combination is for those wearing a dress or skirt. Hence, you will look more confident and intimidating. 
Flats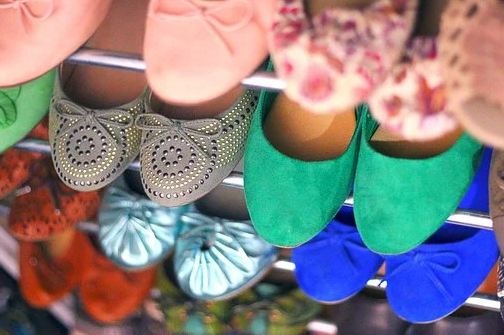 Flats are the most versatile type of shoes that can work well for casual, informal, or formal occasions. 
Color
Flats can be as stylish as heels if you choose the right ones. they add a touch of color to your outfit. For example, if you are wearing dark red flats with a light blue outfit, then the outfit contrast will look more professional and sleeker. 
Also, the flats add sparkle to your outfit. You can wear studded, metallic, or shiny flats with matching or contrasting outfits. As a result, your outfit will be more eye-catching and feminine without wearing heels. 
Style
Ballerinas or pointy flats go well with everything. You can wear them with short dresses, long dresses, a casual blouse or jeans. On the other hand, flip-flops are not that versatile. They go perfectly with pseudo-beach or beach looks. With long dresses, shorts, or maxis, you can wear flip-flops. 
Accessories
To achieve a formal look, you can wear flats with overcoats or blazers. Similar to the heels, you can contrast the flats with jewelry or any other accessories. 
Athletic Sneakers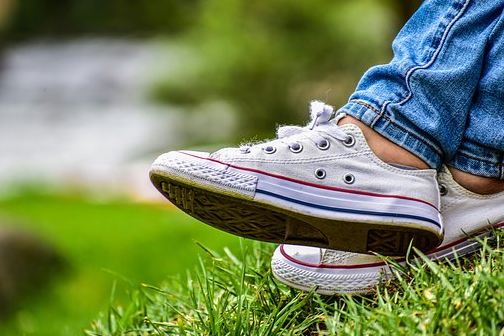 Unlike other shoes, weather shoes or athletic shoes perform a specific function. They protect you while keeping you stable when you are playing any of the sports. Also, they are useful when there are uncertain weather conditions. 
Color
The two types of shoes come in different colors such as solid, black, white, grey, etc. Some brands manufacture white and black sneakers for women. They can wear them with anything. The neon-color sneakers provide a contrast that can be paired with subtle colors such as white or blue. 
Style
Of course, athletic shoes are should be paired with athletic clothing such as t-shirts, hoodies, sweatpants, leggings, yoga pants, etc. The monochrome scheming is also great in athletic wear. This is the reason that most brands sell matching sportswear. If you want to feel bold and daring, then you can pair the athletic shoes with blazers or suits. 
You can wear weather shoes with a shirt and jeans. To look more stylish, you can pair them with crop tops and jeans. 
Accessories
While wearing a t-shirt and jeans, you can wear a scarf or jewelry to match it with your athletic shoes. If you plan on wearing sneakers with a suit, then the jewelry must be in contrast with the sneakers. With both types of shoes, you must be wearing matching socks with the shoes or outfit. 
Mary Janes & Espadrilles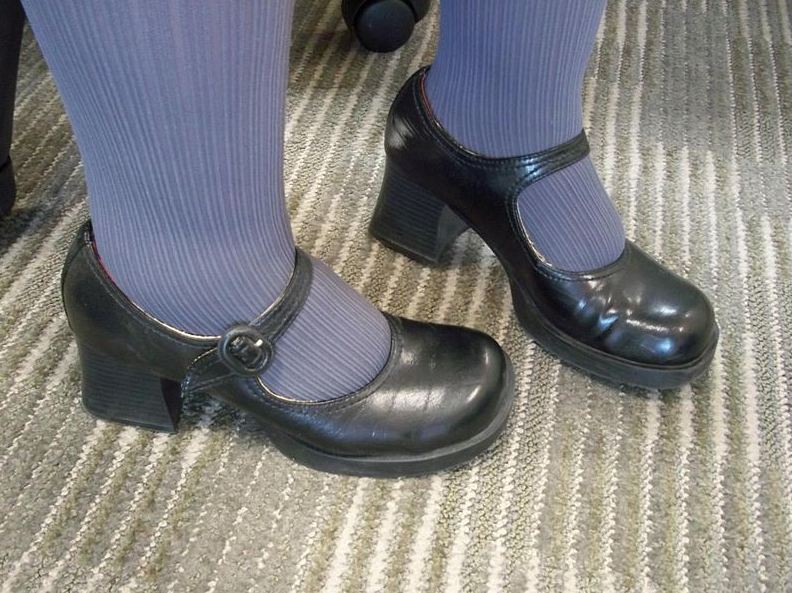 Both Espadrilles and Mary Janes come in different forms such as heels and flats. They are elegant and girly. Hence you can use them for sophisticated events. 
Color
Generally, Mary Janes are perfect for spring looks. You can combine shiny, shearling, or matte Mary Janes with shiny and floral looks. If you are looking for stylish women's shoes in the summer, then espadrilles should be a perfect choice. The pastel-color espadrilles look great for summer outfits. You will get compliments on your summer vacation photos. 
Style
To make a perfect outfit, you can wear Mary Janes with floral print shirts, dresses, and skirts. Also, you can pair it with Bermuda shorts or cropped jeans. However, you must ensure that the colors are in contrast. 
Espadrilles complement long flowing summer dresses and short mini dresses. For example, with a white summer dress, you can wear yellow wedge espadrilles. 
Accessories
To make your attire is more perfect, wear straw hats and sunglasses. Also, May Janes go well with clutch bags and delicate jewelry.
Loafers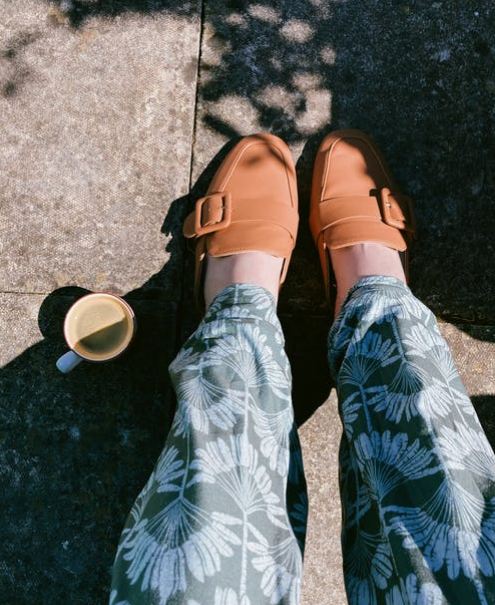 Loafers are traditionally masculine, but women can wear them to the work. Women car wears them to go for a non-sexist look or balance masculinity with a few tips. 
Color
Loafers usually come in black, white, and brown. Also, you fill find suede or leather loafers. In any case, the outfit should contrast with the color of the loafers. 
Style
You can pair the loafers with the button-down blouse and distressed jeans for a casual look. Also, you can wear loafers with oversized cardigans and boyfriend jeans. For a formal look, you can wear loafers with cute pants, a top, and a matching blazer. 
Accessories
Always wear makeup and jewelry or any other accessories for a feminine touch so that it suites with your outfit while wearing loafers. 
Types Of Women's Footwear
There is a wide variety of shoe styles for women. They are known for their functional, beautiful, and desirable designs for women. They can be used for different occasions such as work, casual night out, or formal dinner. 
Women's Casual Shoes
Whether you are going for a walk in the park or going to a local coffee shop, casual shoes are the best fit. They are ideal for many occasions and give a relaxed look. The comfier heels that are not too high or wedges fall in the casual category. They are more comfortable and easier shoes to wear. For more comfort, you can add insoles in the shoes. 
Wedges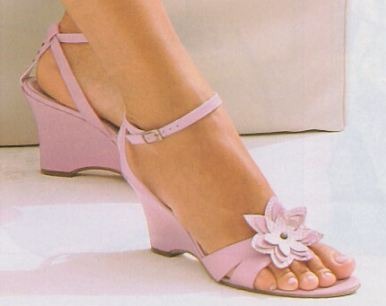 A wedge heel can give a more refined look with any of the outfits you like. Also, you will not be sacrificing comfort while wearing wedges. They are much comfortable than traditional heels. A lower wedge heel can help complement a variety of outfits. 
For a hippie-bohemian vibe, that looks amazing in the summer, you can choose a pair of printed wedge sandals. They add a combination of sophistication and comfort. When you are going to a party, the wedge shoes can help to finish the touch of your outfit. 
For example, for a hippie-bohemian vibe that looks amazing in summer, choose a pair of patterned wedge sandals to add a combination of comfort and sophistication. If you are going to a party, wedge shoes can help add the finishing touch to your outfit.
Ballet Pumps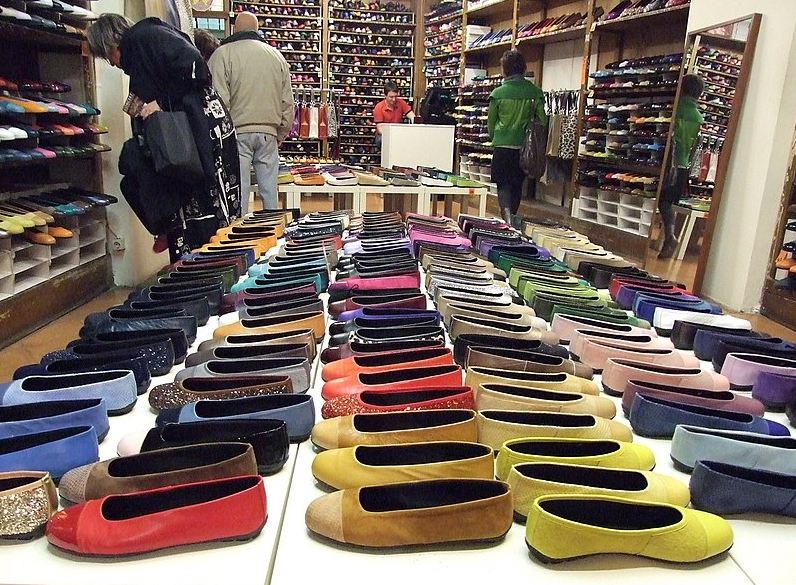 A beautiful and practical solution for everyday casual shoes is ballet pumps. They are ideal slipper-shaped flat shoes for women that you can wear anywhere. These versatile shoes are available in every pattern, color, and print. From classic nude to wild prints, you will find a variety of ballet pumps. 
For an office look, pair the classic ballet flats with colorful chinos. You can look different choosing the different details, textures, and colors of the ballet pumps. 
Lace-Ups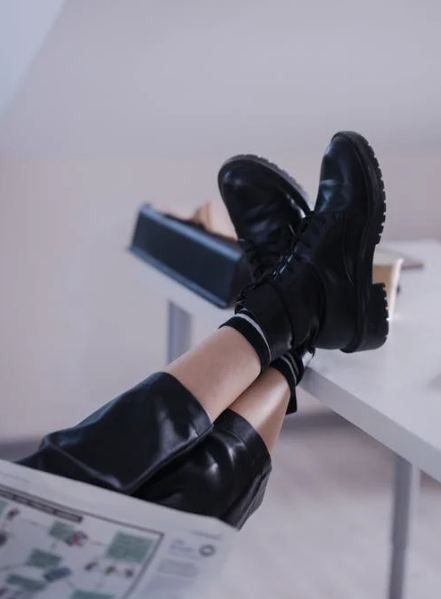 Laces are an umbrella term for any shoe with laces. It can be heels, ballet flats, loafers, brogues, etc. Lace-up shoes are a bit sturdier and provide extra support for your feet. Those women who are having busy weekends with their kids can pair the lace-up canvas shoes with boyfriend jeans. Also, there are different patterns and colors available for lace-ups to provide you a bolder look.
Canvas Shoes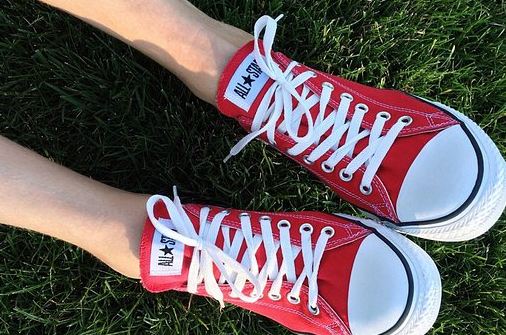 Lightweight canvas shoes for women look a bit sportier than ballet flats. They are great for women to have a casual look. They are comfortable, practical and come in a variety of patterns and colors. You can pair them with a t-shirt and jeans as an easy and simple weekend outfit. The patterned canvas shoes can be paired with shorts for sunny weekends. 
Flip Flops 
The ultimate summer shoes, flip-flops can be used at the beach or the pool. Also, they are perfect for putting them in your beach bag. The women's flip flops are usually made from a foam sole and a plastic toe cap in the middle. For a more durable style, you can choose a pair made of leather. 
The basic styles and plastic straps are perfect for summer. The pretty braided leather straps, finished with gemstones add an extra sparkle to your outfit. They are versatile and available in a variety of colors and patterns. You can easily pair them with your swimsuit or any other outfit. 
Wellington Boots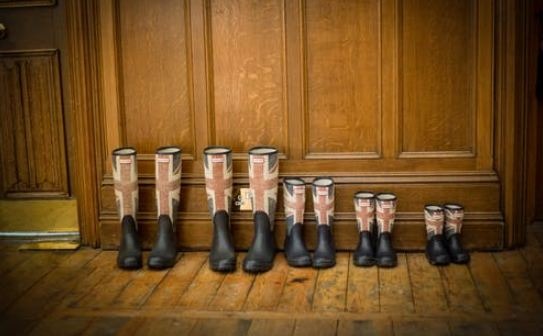 Wellington boots known as rubber boots are a reliable pair of women's boots. They are stylish and practical. To stay dry in winter and keeping the mud at bay at a summer music festival, these boots would be a perfect fit for you. The thick rubber and thick sole allow you to walk in muddy fields, jump in puddles. 
The vibrant range of patterns and colors allows you to pair them with different outfits. You can wear thick socks underneath without your boots being too tight. 
Mules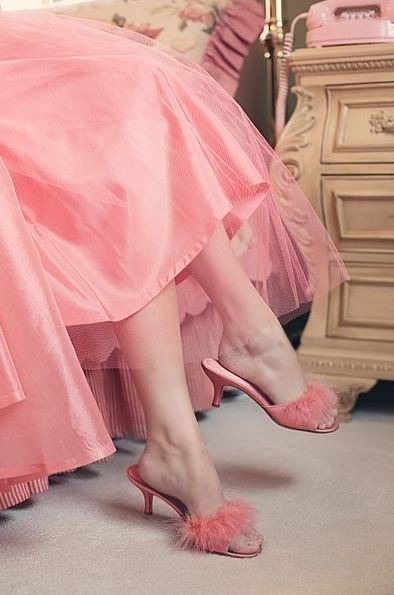 Open shoes with a closed front, miles are women's shoes that are suitable for putting on taking off. They are generally more casual than closed-toe shoes. Also, they provide more support than flip-flops. Mules are perfect for the summer and easy to pack in the suitcase for the holidays. Mule sandals provide a welcome alternative to your wardrobe when you crave something a little more substantial than flip-flops. 
Loafers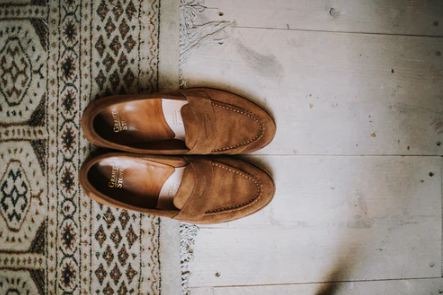 Loafers are casual shoes that slip on easily. They feature stretch panels on both sides. Hence, you don't have to tie up the laces or pull the zippers. Women's loafers offer a classic style to add vintage glamor for an office outfit or a day out. Also, they are extremely versatile and can be paired with different outfits. 
Trainers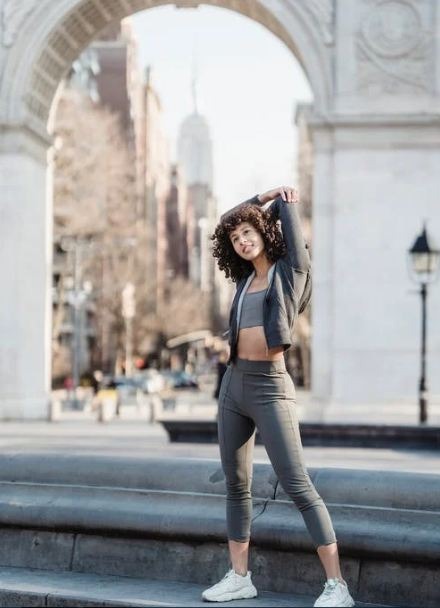 Women's sneakers or trainers are perfect for studio, yoga, or gym. Also, they can be used just as a fashion statement. They provide more support for your feet and they are more comfortable than any other exercise shoe. When you exercise, you must protect your feet with adequate cushioning and support. Your knees, hips, and legs all should get benefit from wearing decent running, sporting, or training shoes. 
Gladiator Sandals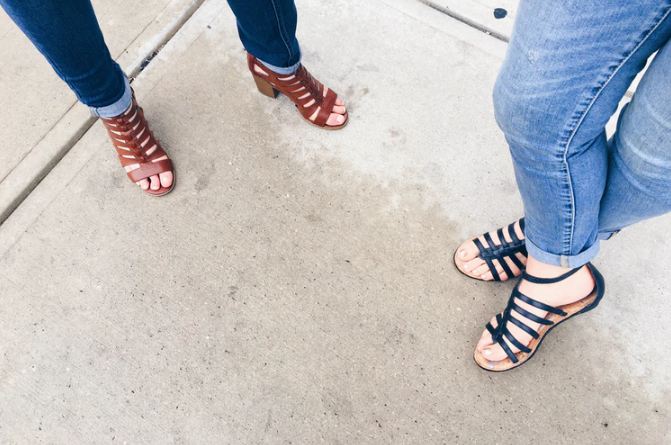 For the ultimate Greek glamor, you can wear a pair of gladiator sandals with a maxi dress. Gladiator sandals work best for vacations. The strappy heeled sandal works well with the tailored trousers or office attire. Also, you can pair them with jeans or leggings for the perfect summer vibe. 
Women's Dress Shoes
A more formal option for women is dress shoes. The design of the dress shoes provides sophistication and elegance to an outfit. These formal looks are among the more glamorous styles of shoes for women. They provide higher heels and more embellishments. 
Court Shoes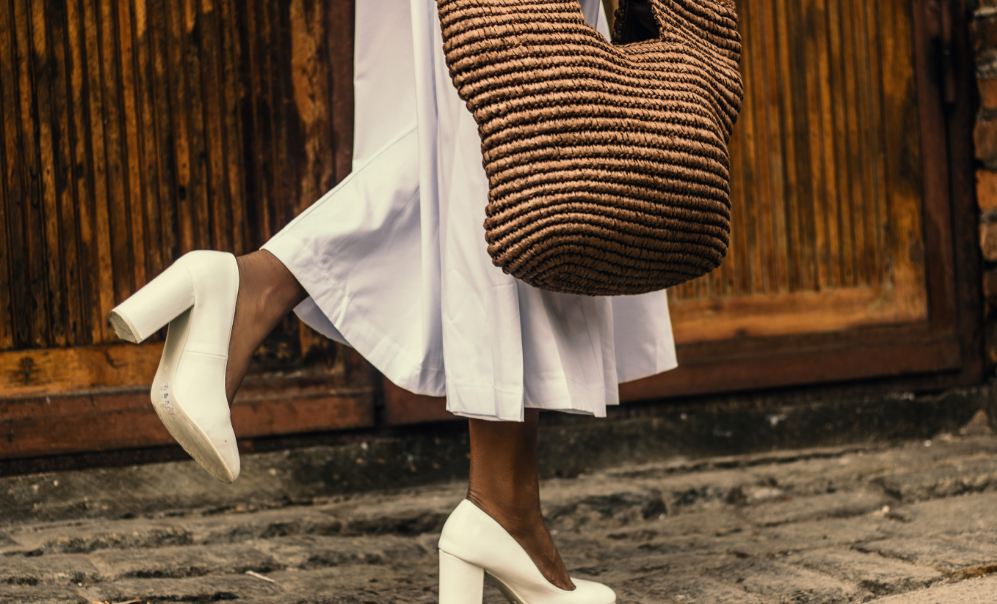 Court shoes are a classic style that works well for work and a formal event such as a wedding. They are usually a high cutout which means that the top line of the shoe is quite low on the foot. They have a pointed toe and med-heel height. They come in classic colors such as brown, black and beige. The modern varieties provide you different colors and designs. 
Brogues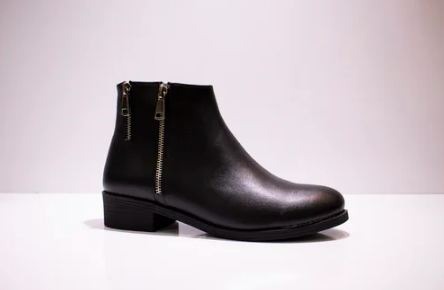 Brogues are not only for men but they have become a fashion staple for women too. The women's brogues are as versatile as any flat shoe but they give a more formal look than ballet flats. They add extravagance to a sundress by adding a masculine element. They come in black and brown leather but other patterns, colors, and heel height give a better look. 
Heels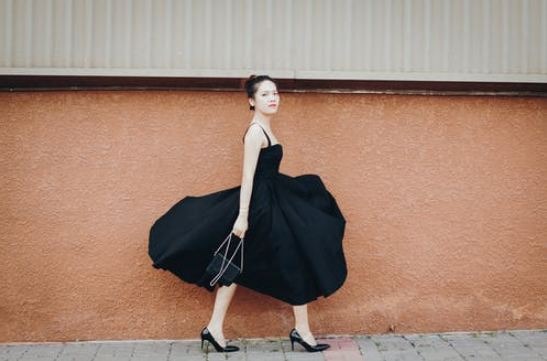 An obvious choice for formal and evening wear is heels. On the other hand, they can work for casual outfits too. Breathe new life into your skinny jeans by pairing them with pointy high heels. It not only lengthens your legs but also gives you a high fashion look. 
There is a wide variety of heels that you can pair with different types of outfits such as a caged high heel with a jumpsuit. It gives you daring attire.
Women's Boots
Women's boots are a practical choice for every season. Their functional rubber boots and ankle boots are bright in color. They are a perfect fit for all occasions, weather conditions, and outfits. You can pick any of the boots that go best with your dress while keeping weather conditions as the main factor. 
Ankle Boots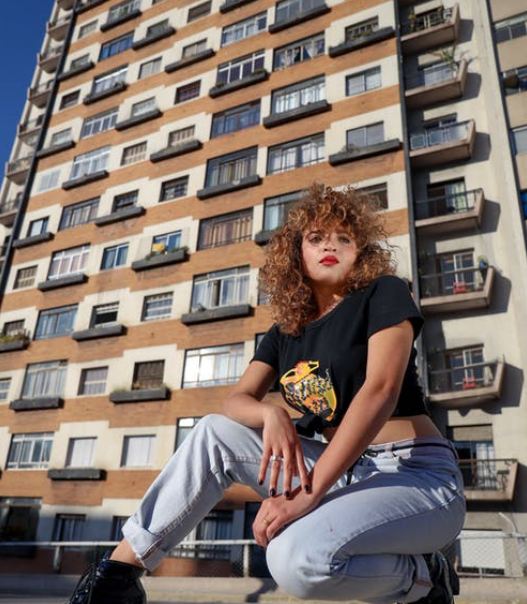 The ankle boots are exactly what it says on the box that boots that go up to the ankle. Buying a good pair of ankle boots is always a good idea because of the classic shape. It goes well with the office and when you go out for lunch or coffee. They are perfect when paired with a sundress or tailored pants. Ankle boots are versatile as they are stylish too.
The different styles of women's boots are Pixie boots and Chelsea Boot. Both styles of women's boots are perfect for any wardrobe. 
Calf Boots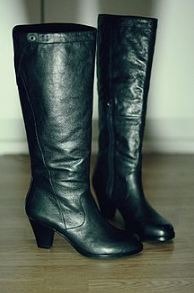 Calf boots come with more coverage and are ideal for the winter season. It is best to buy calf-length boots made of a material that will last longer. It is because they are going to be worn primarily in the winter. For this purpose, you need something that survives the mud, cold, and humidity. 
To store these boots, you need to keep them in shape by filling them with paper, tissue, or something to keep their shape. Also, make sure that you have cleaned them before storing them in the summers. 
Chelsea Boots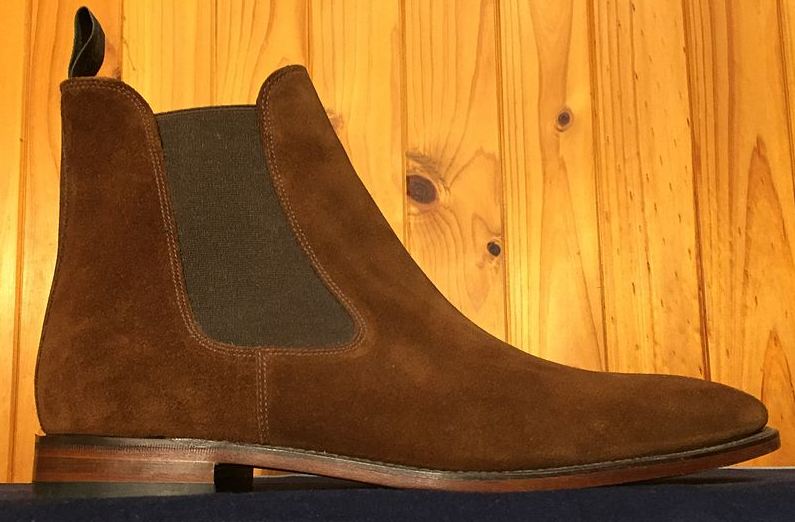 Chelsea boots are flat, fitted ankle boots having an elastic side panel. This design was introduced in the 1850s. It was the walking shoe of choice for Queen Victoria. Since then, popular brands such as Mods have been manufacturing them. 
You can wear skinny jeans with Chelsea boots for a perfect look. They are suitable for day and night functions providing you style and comfort. 
Military Boots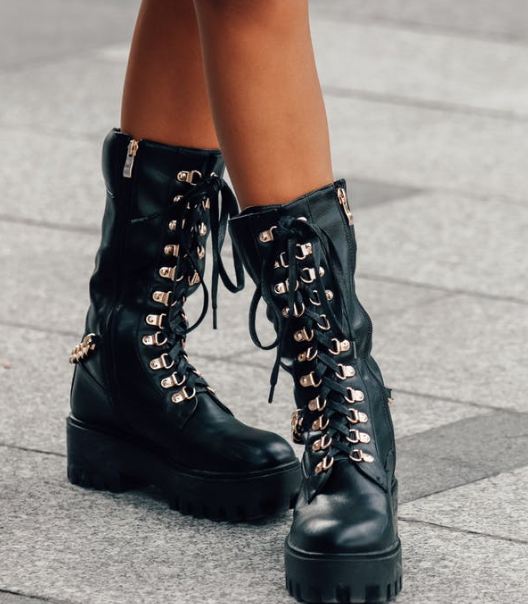 As their name suggests, they are inspired by military boots. These are thick and resistant boots with lace in the front reaching the top. Military boots create an ultimate look that adds strength to an outfit. 
These boots never go out of style you can wear them with different outfits. Also, you will be having an edge that helps you to stand out in the crowd. 
Women's Shoe Fashion – A Guide How to Pair the Footwear
Shoes are the foundation of every outfit. People are going to judge your personality by looking at your shoes in just 3 seconds. If you are paired with the right shoes with the right outfit, then you might not look so good. Make sure that you have matched the shoes with your outfit to present the best version of yourself. 
Styling women's shoes is a basic task. You just need to know in which shoe you feel comfortable and confident. If any of the shoes is not a good fit for you but you should be wearing it, then look for alternatives. Comfort is the main factor that you should not be compromising on. Some women find it comfortable wearing boots rather than wearing ballet flats or flip flops. 
The post Ultimate Guide to Women's Shoe Fashion first appeared on thedailyvogue.com.